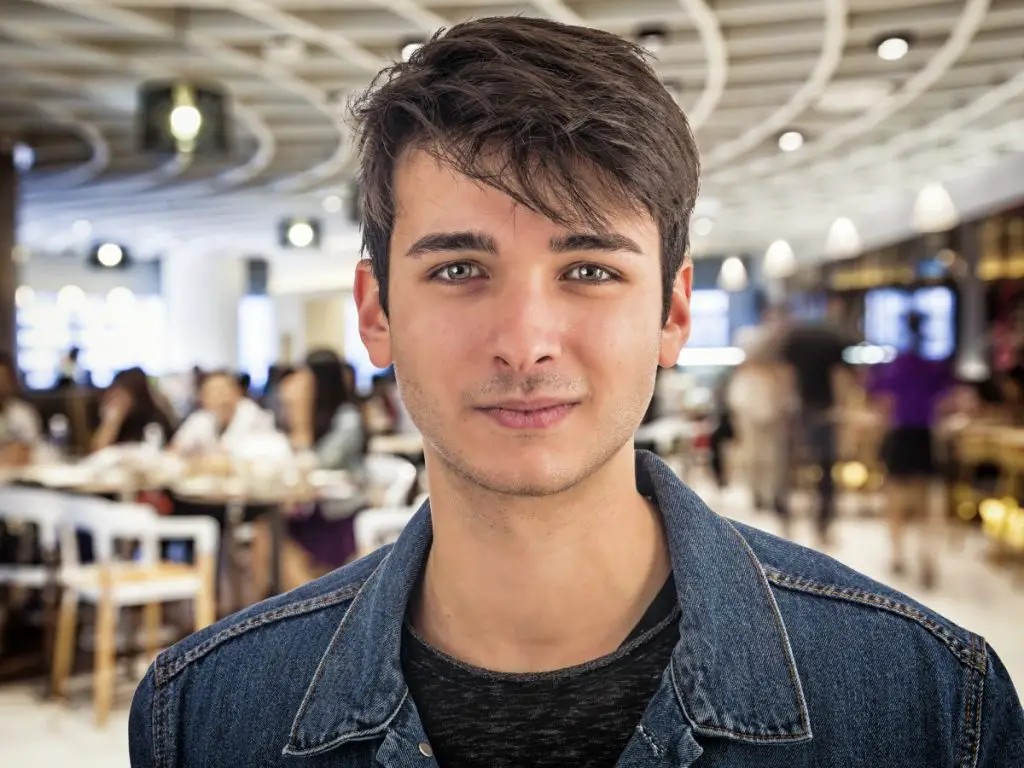 Getting silky hair as a man isn't as hard as you think. There are many ways to do this, but first, you need to take a good look at your hair. Is it dry, breakage, or maybe very thin? If you know what your hair is up to then, you can start working on it and eventually get silky hair.
It's not easy to get silky hair as a man; even women struggle a lot with this. You need to be consistent throughout the whole year to maintain it, this is why a lot of people don't actually do it. Most of them just don't have the time, while others aren't as consistent as they should be.
It's totally up to you, and if you are dedicated to doing it, you'll definitely get there. This will worth it for sure because silky hair just looks perfect, and I'm not speaking for myself. Generally speaking, everyone likes having silky hair more than anything because it really makes them look way more attractive.
Step 1: Shampoo and Scalp Massage
Table could not be displayed.
Using a shampoo that's really good for every hair type is hard to find. Especially if you are looking for one that suits all the criteria. This one actually does that because it's a sulfate-free shampoo.
If you're looking for a chemical-free shampoo, this is the one the reason behind it is. When you're using a shampoo with lots of harsh chemicals inside, it could damage your hair, leaving it dry or even causing breakage.
Another plus about this shampoo is that it has biotin, argan oil, and natural DHT ingredients inside. The secret to this shampoo is really the biotin since it will make your hair thicker and fuller.
The shampoo that I'm talking about is PURA D'OR Original Gold Label Anti-Thinning Shampoo.
If you want to achieve a silky and smooth look, it's better to have thick hair rather than thin. Thick hair looks better overall and feels way smoother in hand. From my experience using this shampoo for about 2 to 3 weeks, my hair has improved a lot. Not only did it make my hair thicker, but it also felt a lot stronger.
Let's say you have extremely dry hair, and you don't know anything about hair products. What you should do is try some other brands and especially this one, because this is one of the best shampoos I've ever tried.
One of my friends also started using this shampoo, and his hair went from extremely dry to very moisturized and shiny. What you do have to keep in mind is that he followed all the exact products in this hair routine.
Once you've used the shampoo, it's very easy to use a scalp massager for even better results. Remember that it's not a necessity, but it will make your life a lot easier.
Step 2: Use Conditioner
Table could not be displayed.
An important thing that a lot of men forget is using conditioner after using the shampoo. When you start using a conditioner, you might think why do you even need it. However, conditioners actually make you're a lot softer and smoother. So if you really want to get silky hair, this is extremely important.
The conditioner helps your hair hydrate and moisturize. It doesn't matter if you have fine, damaged, or oily hair because these conditioners above will work for them all. What you should keep in mind is to not use too much because too much of everything is not always good.
A lot of men think that using a conditioner is such a hassle, but it only takes an extra 3 to 4 minutes when washing your hair. Just use a moderate amount and add it to your hair. Massage it thoroughly then rinse it off. It's really that simple, and it could significantly improve your hair.
I use the OGX Hydrating TeaTree Mint Conditioner because my hair is a bit dry after showering. I really like this conditioner because it makes my hair extremely soft and moisturized. No more dry flakes after using this.
Another plus about this conditioner is that the bottle itself is really big. It lasted me around 3 to 4 months when used 3 times a week. For less than 6 bucks is literally a steal. I highly recommend using a conditioner if you really want to get silky smooth hair that everyone is dreaming about.
Step 3: Hair Mask (1x a week)
Table could not be displayed.
After the conditioner, I always recommend using a hair mask at least once a week for the best hair performance. At first, I didn't use a hair mask myself because I thought I was a waste of money. However, after using this, and saw that it actually worked.
My hair got way smoother, and still, to this day, I use this hair mask. The same for the conditioner, a lot of people don't actually use these products because they think they don't need them.
What I can tell you from my experience is that using a hair mask is a life changer. Your hair will improve significantly, and I'm not even joking. You might be thinking only girls use this, but that's not true. I know that a lot of guys use these products and they are very happy with them.
The results of using a hair mask are really outstanding, and even if you just use them once every 2 weeks, it will improve your hair. I use the Shiseido Fino Premium Touch Hair Mask once a week, and it's definitely one of my favorite hair masks out there.
Step 4: Scalp Tonic
Table could not be displayed.
A scalp tonic is definitely one of the products you must have when you have thin hair. I do think from my own experience that people with thick hair don't really need this. However, it can improve your hair, so it's nice to have.
What I really like about using a scalp tonic is that it feels very refreshing and it helps hair thinning. The effect might not be noticed in a couple of weeks. This is a product that actually needs time for it to work.
My friend, that is starting to have extreme hair thinning, started using this every day, but only after 2 months, he noticed that his hair got thicker. It also works well as a heat protectant, but I don't recommend using it ONLY as a heat protectant.
Another plus about using a hair tonic that it makes your hair smoother, which could lead to silky hair faster. However, this really depends on the person itself because not everyone has the same hair type.
I use the OGX Extra Strength Refreshing Scalp every day, and it feels very refreshing. The bottle itself is big enough for me, it lasted me around 3 months, and it's very cheap. I don't think you need expensive products to get silky hair as a man, but using this could definitely speed up the process.
Related Articles:
How To Reduce Hair Loss After Bleaching
Early Signs of Balding and How to Prevent It
Step 5: Hair Serum
Table could not be displayed.
Hair serums are there to make your hair shinier, reduce frizz, and much more. The reason why I use a hair serum is that it makes my hair less frizzy. I think that this is a must-have when it comes to getting silky hair. The reason behind that is it makes the package complete.
Especially as a man, you don't need any makeup. Therefore, you could spend it on hair products that actually work. I use the ETUDE HOUSE Silk Scarf Hologram Hair Serum every other day. I don't use this every day because I just can't afford it.
Using hair products can add up really fast in price. That's why I always keep a budget for it. In the end, I do think it's worth it because my hair is always silky smooth now. I don't have to deal with dry hair anymore.
It's extremely easy to use hair serum. Just apply it evenly to dry or wet hair and concentrate on the ends. That's where your hair will get most of the damage throughout the day.
This hair serum also makes my hair moisturized throughout the whole day, so I don't need to worry about it at all. I know that this product is highly praised by a lot of hairdressers since it actually works.
Step 6: Heat Protectant
Table could not be displayed.
If you are going to use a heat protectant, make sure to use the right one. There are lots of different brands out there that won't work. Sure, they work a little bit, but in the end, you want to make sure your hair stays completely fine after blowdrying or styling.
The heat protectant that I use when styling my hair is HSI PROFESSIONAL Argan Oil Heat Protector because this one actually works. This heat protectant protects your hair up to 450º F.
I highly recommend using a heat protectant if you are going to style your hair with hot products. You don't want your hair to be damaged, especially if you want to get silky hair, it's extremely important to use this.
This product will also make your hair smoother, and it works for all hair types. I've been using this for over 3 years now and still use it to this day.
Step 7: Blowdrying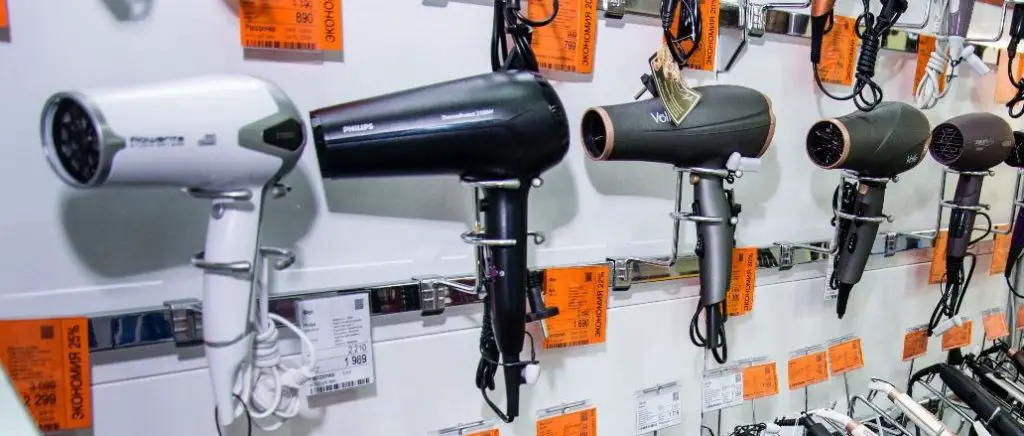 If you are going to blowdry your hair, make sure to use the right one. Most blowdryers out there will be too hot and could damage your hair. There's not 1 best blowdryer out there, so it really comes down to personal preference.
A blow dryer could make it or break it when you want silky hair. So look for one that suits your hair type and will dry your hair really fast. The worse thing that a blowdryer could do is drying it too hot or too long.
This could leave your hair really dry and eventually cause breakage. So to avoid this, buy a good hairdryer that dries your hair really fast and make sure to use a heat protectant.
The one that I really like is this one here, but you should find one that you personally think will improve your hair.
Step 8: Styling Products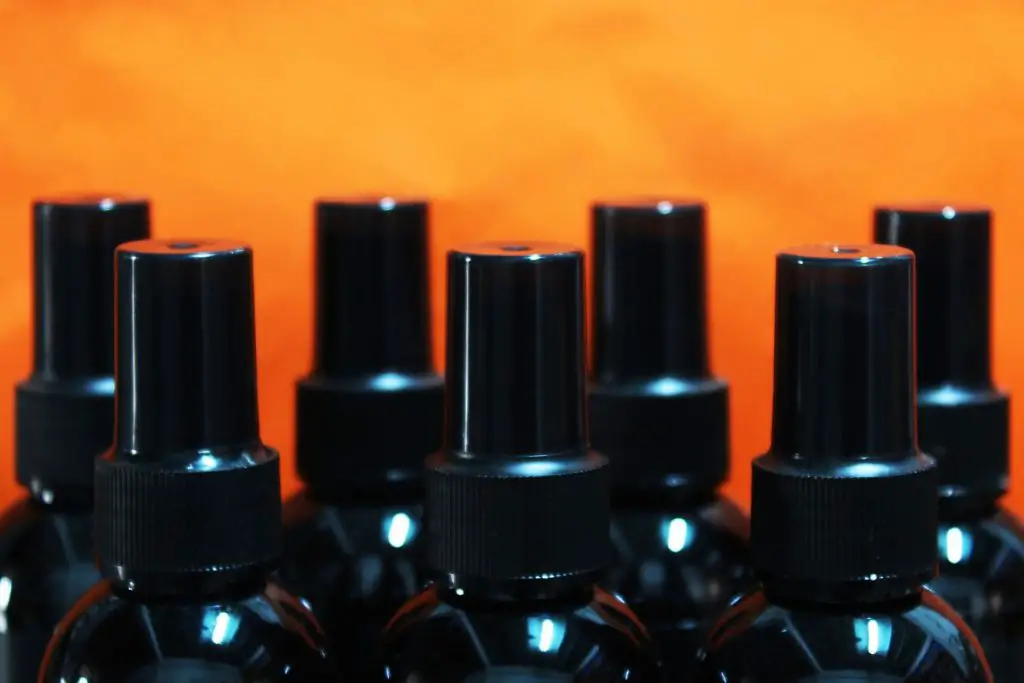 A lot of men use styling products like wax or gel. If you use these products, make sure to use them moderately. If you use too much, it can be really bad for your hair.
Another important tip when using styling products is not to leave them in for longer than 2 or 3 days. Make sure to wash it out and apply it again. This way, you make sure that your hair won't get any breakage and fasten the process of getting silky hair.
Products like hairsprays should also be used moderately. Since that could also damage the hair when you are using too much.
Conclusion
After all, it's up to you if you follow this routine. There's never a guarantee that you will achieve silky hair as a man, but it will improve your hair for sure. Remember that it takes time to get silky hair. It's not something you can do in just 2 or 3 weeks.
For me, it took 1 year to see a lot of improvements in my hair. Still, I have to maintain it every day, and it's not easy. There were a lot of mistakes that I made in the beginning, so that's why I made this list to get silky hair as a man easier for you.
An very important is to set a budget aside for these products if you are going to follow the routine. It can be really expensive at first, but most of these products will last really long. So you only need to purchase them once every 2 or 3 months.
You might be thinking that this is a very expensive thing, but in the end, it will all be worth it. Especially if you really are dedicated to getting silky hair. You have to keep in mind that it's not something everyone is willing to do, and only the people that really want will get it.