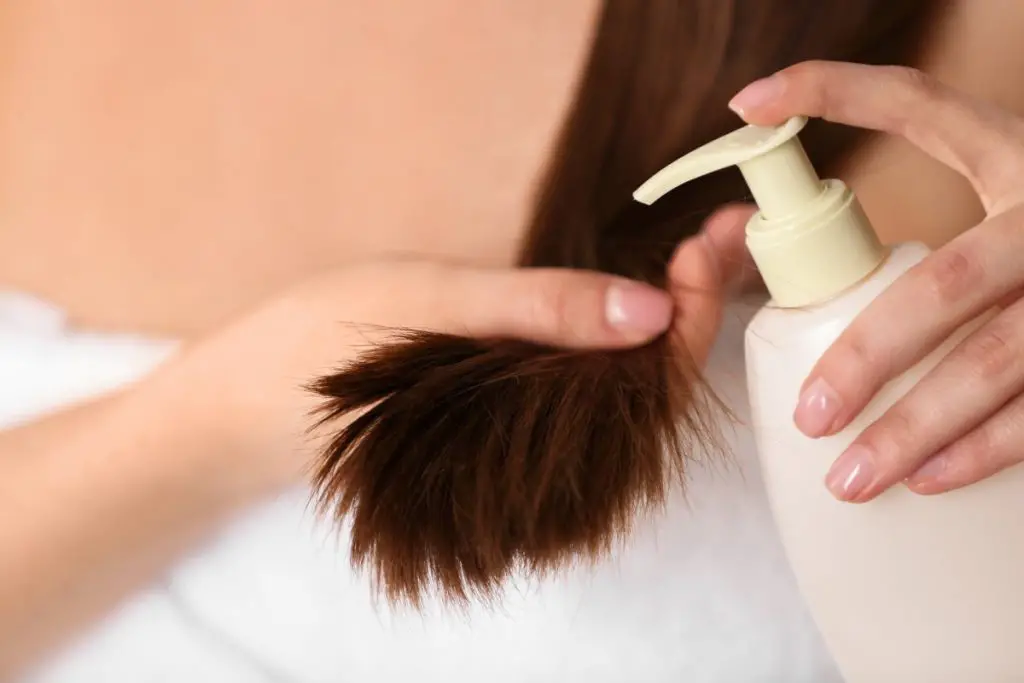 Conditioner is often used to improve the hair quality. It makes damaged hair smoother and healthier. Most of the time, people use it after shampooing, but there are many ways to use conditioner. You could co-wash or deep condition your hair. It all comes down to the current hair type you have and what you need.
How often should you condition your hair? Generally speaking, it's best to condition your hair 2 to 3 times a week. Every time you shampoo your hair, apply the conditioner. However, you should also look at what state your hair currently is and what it needs. Some people use conditioners every day, and others only once a week.
There are many different brands of conditioners on the market, and some of them really improve your hair while others won't. What you have to look at it is what conditioner suits your hair type. Do you have dry, oily, or normal hair? These are all factors you have to take into consideration before buying a conditioner.
What I always recommend people is to use a shampoo and conditioner as a set from the same brand. This way, it transitions really smoothly from one to another. However, it's not a necessity if a shampoo from a different brand works better for your hair, you should definitely use that one. The same for the conditioner, but from my experience is that when I used a shampoo and conditioner from the same brand, the results came faster than expected.
Should You Condition Your Hair Every Time You Shower?
Yes, it's not conditioning your hair is not a bad thing. However, if you shower 2x a day, I do not recommend it to use it every time. You have to use it moderately. Let's say you shower 5 to 7 times a week, then surely, there's nothing wrong with conditioning your hair every time you shower.
What you have to keep in mind that when you use conditioner is to apply it to your hands first. Then massage it evenly throughout the scalp and rinse it out with lukewarm water. If you follow these steps, you'll get the best results. Make sure to rinse it out thoroughly because leaving the conditioner in your hair could lead to breakage or even hair thinning.
Another tip when conditioning your hair is to leave it in for at least 3 to 5 minutes. Most people don't know this because they just apply and rinse it out immediately. To make sure you get all the benefits of using a conditioner is to leave it in for at least 3 to 5 minutes.
I used to apply the conditioner and rinse it out after only 10 to 30 seconds. However, I quickly noticed that this was not how it's supposed to be used. So when I started following the steps mentioned above. The improvements were significantly better than before.
How Often Should You Deep Condition Your Hair?
Generally speaking, 1 to 2 times a week, depending on your current hair state. Deep conditioning is pretty time consuming since it takes at least 30 to 40 minutes. So 1x a week works perfectly for me. Others do it more often, but I don't think that's really necessary because you also use a normal conditioner every time you shampoo.
Deep conditioning is pretty cheap since you can literally use home products to make it work. I personally prefer to just buy hair masks because those are extremely easy and work very well for me.
Hair masks are used by a lot of people, and a lot of hairdressers also use these. It's an extremely popular product, and one bottle will last you at least 1 to 3 months. If you have a budget and don't have the money to buy hair masks, there are many ways to do it at home.
What's Co-Washing and How Often Should You Do It?
Co-Washing is basically only conditioning your hair and skipping the shampoo. It's used by a lot of people that have extremely dry hair. Conditioning your hair will make it very moisturized and often leaves a shiny feel to it.
It has become more and more popular amongst young adults that want to take better care of their hair. Co-washing can be used every day if you really needed to, but I recommend it to do it every other day.
Why Does My Hair Get Greasy So Fast?
If your hair gets really oily/greasy, you should wash it less often. At first, you will notice that your hair will get extremely greasy, but that's good. Leave it like that for a week and even longer if you can. Then wash it out; this way, your hair will get less greasy step by step.
Before you know it, you can go 1 week without washing your hair, and it will look way healthier. Most people that wash their hair every day don't know this or don't have the time to try it out. But I can assure you that it really works. I have done this myself, and to this day, I only wash my hair 2x a week. You might be thinking that 2x a week washing your hair is really disgusting.
If your hair isn't greasy or dirty, there's no need for it to be washed every single day. Washing you should only be done if you sweat a lot or it gets really dirty. So generally speaking, it's best to shampoo your hair 2 to 3x a week for the best results.
What you have to keep in mind that it does not work for everyone since not everyone has the same hair type. Some people just need to wash it more often than others, which is completely normal. However, if you try to only wash it 1x a week, you will definitely see improvements in your hair.
Conclusion
After all, it all comes down to personal preference and what kind of hair type you have. Some people just need to condition their hair every day, and others only once a week. There's no strict rule for saying it must be done at least 2 to 3 a week.
If you aren't using a conditioner already, you should definitely start using them even if it's only once a week. The conditioners really improve your hair; that's why a lot of people use them. It's not some random hair product that doesn't work, so and if you haven't already bought one. Go for it and let us know how it improved your hair.