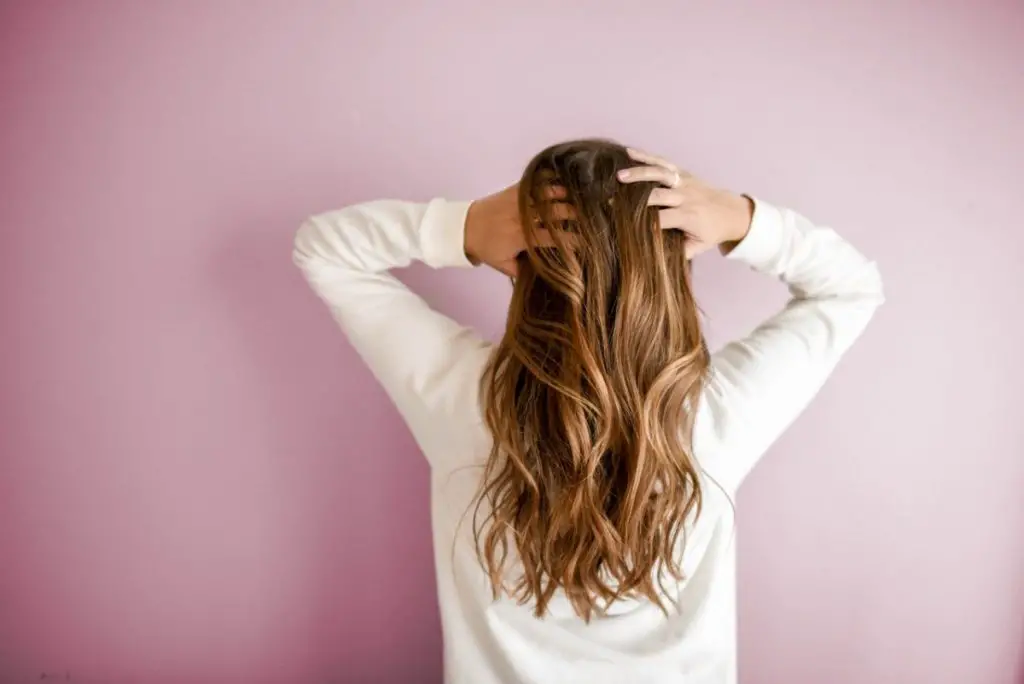 On average, it takes about 8 to 10 months to go from shoulder-length to mid-back. Growing shoulder-length hair to mid-back won't happen overnight, and your hair will need a lot of care.
That is, is if your hair is strong, healthy, and regularly trimmed. Your hair growth also depends on factors such as your diet, your height, and overall health.
After growing my hair out myself, I noticed that most people that want to grow shoulder-length hair to mid back length need to be really dedicated.
If you aren't going to dedicate your time to growing out your hair, it probably won't happen.
With that said, let's dig deeper into the tips and tricks.
6 Tips To Get Your Hair To Shoulder Length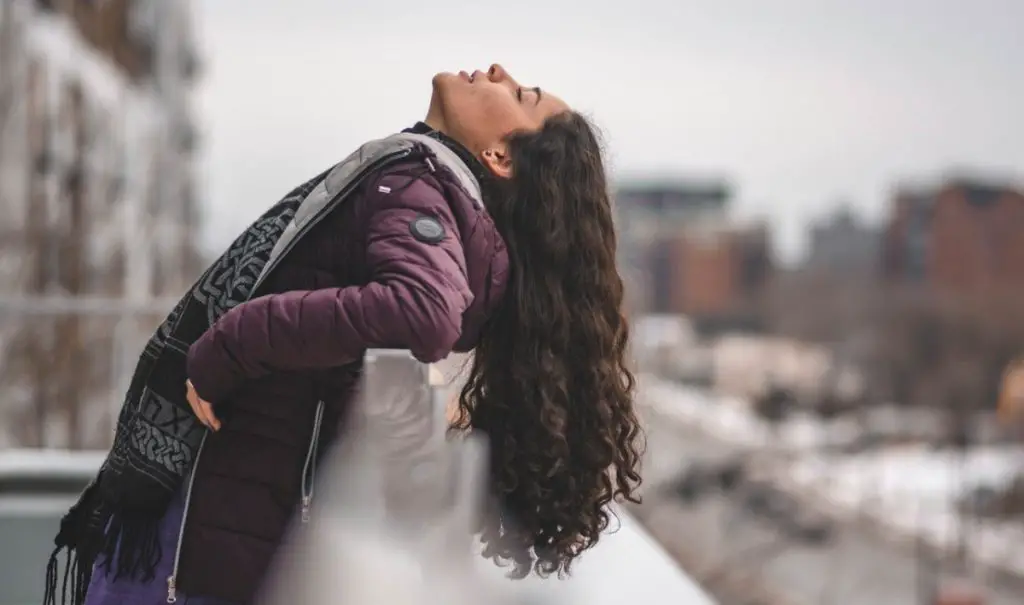 1. Trim Your Hair
Trimming your hair is the best way to encourage new growth. To allow your hair to grow, you must get rid of split ends.
Split ends are a killer for healthy hair, and so they must be trimmed away after every few months. Once they are, you'll find your hair energized and fresh, which will help stimulate growth.
If you notice split ends, try to cut them asap. It will prevent your hair from growing. I noticed at my own hair. It stopped growing for a long time until I finally cut my split ends.
However, you shouldn't be getting regular haircuts. Only go for a haircut when you have split ends.
2. Use Moisturizing Oil Treatments
Our scalps secrete natural oils that help create protein bonds in our hair to keep the hair healthy. You can help your hair grow by moisturizing your scalp and every inch of your hair with natural oils, like coconut, olive, almond, or jojoba. 
The extra oil help will strengthen protein bonds and encourage hair growth. Another product that is great for hair growth is hair masks. 
Hair masks are very underrated, and not many people use them. If you have the opportunity to use a hair mask, make sure to go for it. It will make your hair very soft and smooth while also promoting hair growth.
3. Protein And Keratin Treatments
Every now and then, take your hair to the spa and get a few protein or keratin treatments. Contrary to popular belief, these treatments are great for your hair. If you want to see growth in your hair quickly, try some hair treatments. 
They may just change your hair outlook, and your hair follicles will love it. Growing your hair to mid-back is very hard to imagine growing it to waist length.
Most people don't do this because it's too hard to maintain. Once your hair gets really long, the maintaining process can take up to hours before your hair is finally dry after washing it.
4. Massage And Brush
One of the basic ways to care for your hair health and encourage growth is by gently brushing your hair every day. The other way is by doing a gentle scalp massage. 
This helps increase blood flow in the hair follicles. Make this a part of your daily routine, and try not to tie up your hair for at least a few hours after the process.
There are products like scalp massagers that do this work for you. However, it's cheaper to do it yourself, and it feels better. Try to do it for at least 2 to 3 minutes daily; once it becomes a routine, you may see your hair growth skyrocket.
5. Take Your Vitamins
Sometimes hair growth can be hindered by a lack of certain vitamins in the body. One of the ways to encourage the growth of hair is by keeping up with your multivitamins. 
In particular, make sure you don't have Vitamin C, Zinc, Omega-3, Omega-6, B-5, Biotin, Iron, and Vitamin D deficiencies.
These vitamins can be taken with supplements. However, getting these vitamins from food is way better. If you don't get all daily vitamins from food, make sure to try supplements that complement your vitamin intake.
6. Apply Topical Ointments
The last piece of advice we have for you is applying topical ointments. If you are experiencing hair loss and want your hair to grow to either mid-length or waist-length, topical ointments are a great help. 
Topical melatonin and minoxidil are both trusted ointments for hair loss reduction. Don't do this too often because it's not the healthiest treatment for the hair.
However, if possible, do it once a week. It can improve your hair growth by a lot, and most people see results really fast from minoxidil.
How Long Is Shoulder Length Hair In Inches?
Hair that reaches the shoulders, on average, is 22 inches in length. This length depends on the height of a person, head size, diet, and overall lifestyle.
In centimeters, your hair would be around 30 to 40 cms, on average.
How Long Does It Take Grow Shoulder Length Hair To Waist?
Like we've said before, the growth of your hair depends on many different factors, and the time taken for hair to grow will vary from person to person.
For healthy hair, it takes around 4+ years for hair to go from reaching your shoulders to waist length. It takes time, energy, and a lot of trimming. 
If you want your faster hair growth, there are certain ways you can hurry along the process.
Conclusion
Your hair grows approximately two-inch per month, depending on the health of your hair. This can be faster or slower depending on the level of care you give to your hair. It also depends on the type of nutrients you are taking.
Keep up with those vitamins, protein treatments, and hair trimmings. As long as you do, your hair will grow quickly as well as healthily. Stay tuned to our blog to find out the latest articles about hair care.