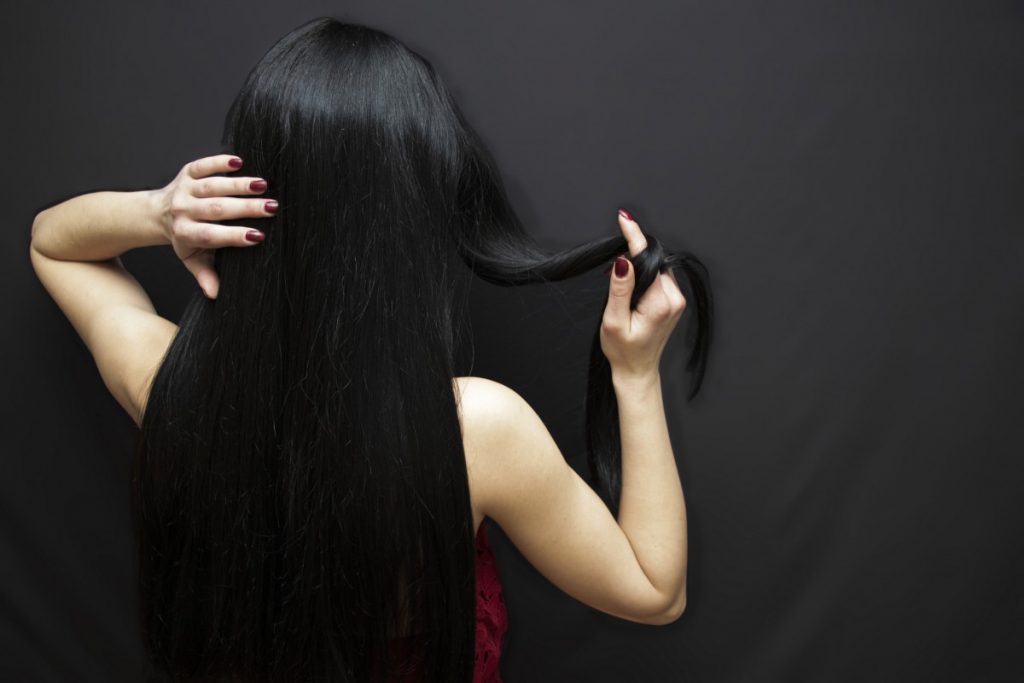 Looking to get Asian hair, you're at the right spot. Just like Western people have different hair types, Asian's also have different hair types. Everyone is different, and therefore they have different needs. You're probably wondering how to get Asian hair yourself, and well, let's get right to the article.
Asian hair isn't something you can get, you're either born with it or have the same hair type. A lot of people think you can get any hair type you want, but that isn't actually the case. So, if you're interested in getting Asian hair, it's not really possible without genetics.
So, now that you know that it's pretty hard to get Asian hair yourself unless your Asian, it's very important to take care of it. I have Asian hair myself and a strict hair routine to keep everything as perfect as possible. Throughout my many years of trying multiple products, my hair care routine works very well for Asian hair.
Alternatives To Getting Asian Hair
What you could do is dye your hair black and go for a straight perm, this will make your hair look more Asian and is the easiest way. It might be costly, but if you really want to get Asian hair, it's definitely possible just to know that it's not natural.
One of my friends did this in the past, and she looked pretty Asian, some people even though she was from Japan because she looked that way. So, if you think about it, ti's definitely possible, however, keep in mind that it can damage the hair in the long run.
Going for a perm or just using a hair straightener, in general, aren't the best options for keeping healthy hair. There are many ways to protect your hair like conditioners, hair masks, and more. If you really want to look Asian, this is the best way to get there.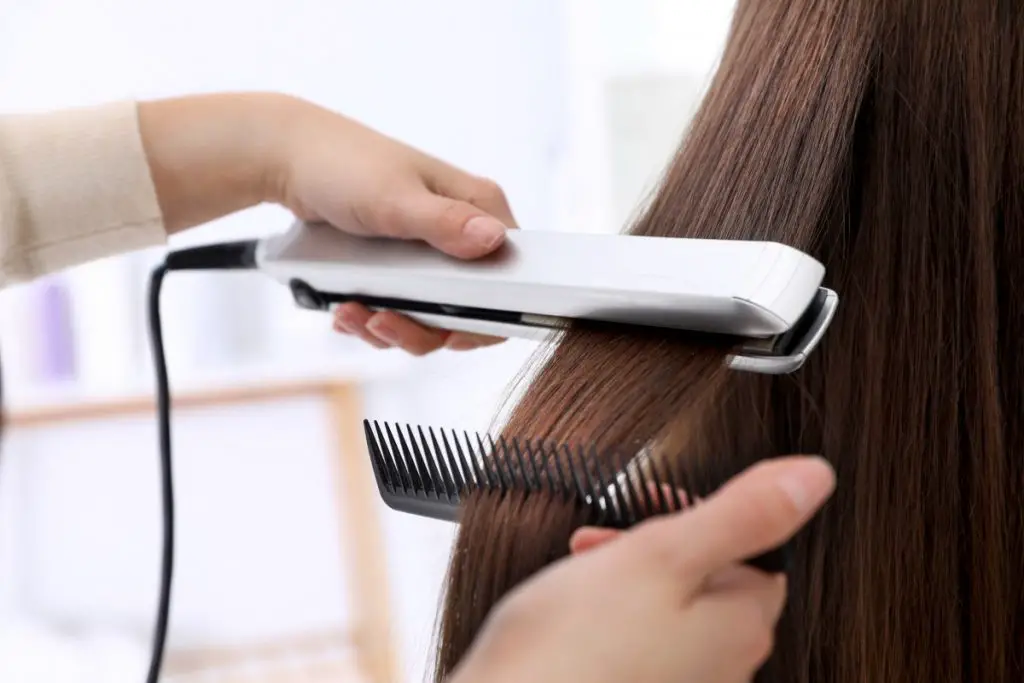 Styling Thin and Fine Asian Hair
Styling Asian hair can be very hard for a lot of people. We often have very thin and soft hair, which makes styling a lot harder. There are many ways to avoid this by using products, but that's not always healthy. Here are my five steps for styling very thin and fine Asian hair.
Haircare Routine
Shampoo – using the right shampoo is extremely important; it can make or break it for most people. So make sure to use the right shampoo for your hair type. There are many different brands on the market that might suit your hair. The only way to know this is by trying multiple shampoos, and eventually, you'll find the right one.
Conditioner –  A conditioner works as an extra layer of protection that your hair might need. It also makes the hair softer and shinier, so it's a great product to have. This is also something you have to find yourself, try out multiple different brands, and find the right one for you. Conditioners aren't as important as shampoos but still are necessary for most people.
Hair Masks –  This is one of my favorite hair products out there. It has done wonders for my hair. My hair was very damaged and dry at first. After using hair masks for about three weeks, I noticed a huge improvement in my hair, which is why. I'm still using this to this day and highly recommend it to my fellow Asians.
Heat Protectant – When you're going to blow dry or use a flat iron for your hair, it's very important to use a heat protectant. This will prevent your hair from getting burned or damaged. So, make sure to use one before using any heating tools for the hair. It will save a lot of money in the future.
Sea Salt Spray – This will make your hair less flat and fine, sea salt sprays are made to give the hair more volume and shine. It's a great hair product that's often overlooked by a lot of people. So, give it a try and see for yourself.
Styling Tools
Blow Dryer –  If you're going to blowdry your hair make sure to use a good one. Use a blowdryer that has the heat and speed settings that will dry your hair fast. When using the dryer for too long, it could damage the hair, which leads to breakage and maybe even hair loss in the future.
Flat Iron – Using a flat iron is very beneficial for creating more volume in Asian hair. However, make sure to do this moderately. When you overuse it or using too much heat, it could damage the hair very badly. So, I always recommend using a heat protectant before using any heating tools. This way you know for sure it's protected against the heat.
Curling Iron – If you're going for the curly hair look, this is a great styling tool. I have been curling hair for the last couple of years, but just a couple weeks ago. I have decided to go for a digital perm, this could be more expensive, but this is way better for the hair in general in the long run. Like all the other styling tools, make sure to use a heat protectant.
Related Posts: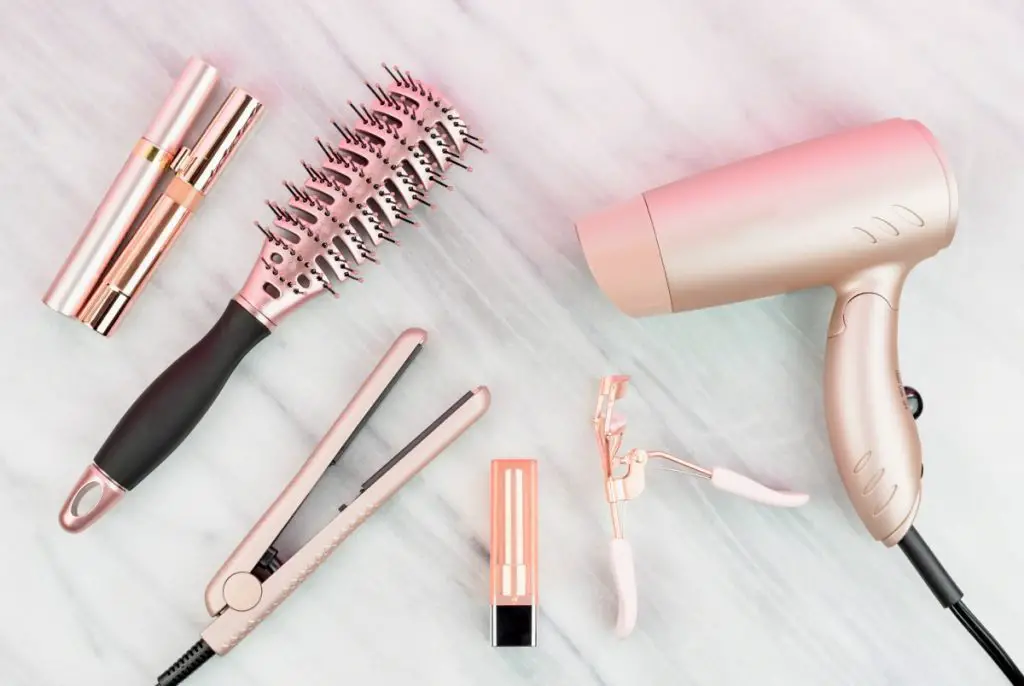 Conclusion
In short, you can't get Asian hair naturally unless you're born with it. What you could do is dye your hair black and make it look like Asian. This is very easy by using any hair dye that's black and style it straight. A lot of people do this, but it's not always the best choice. Keeping your natural hair is the most healthy, and you won't do any damage to it.
As for the hair products, it's up to you which one you're 'going to use. Just make sure to purchase the right ones that suit your hair type. Do not buy randomly and try them because you'll just waste a lot of money at the end of the day. So, look at your hair and find the right products for your hair type. It might take some time and money, but eventually, it will be worth it.