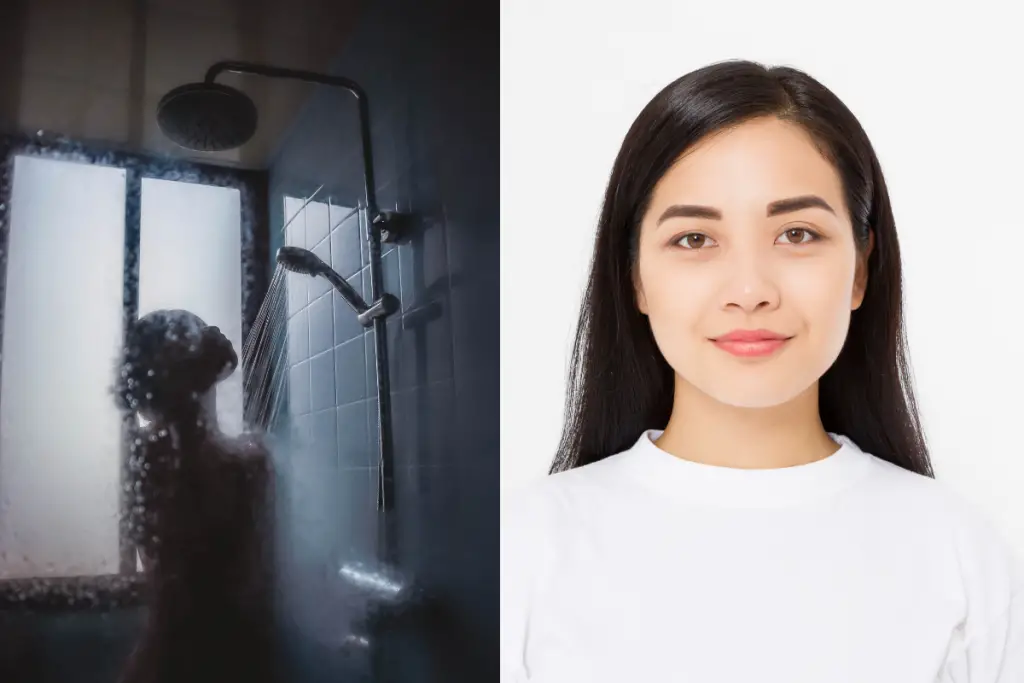 Most Asians have different types of hair; these hairs are unique from one person to another. This means that the perfect shampoo to care for hair would also vary from individual to individual; this means that different products will be required to keep the average Asian hair healthy. That said, the next question is, what are the best shampoos for Asian hair? Let's go on a ride!
1. Tea Tree Special
Best For Dandruff and Flakes
This product has some really good concentration effect on hairs –this implies that you may not have to apply much for you to have bubbles. There is nothing as exciting as coming into a "chill' feeling when your hair is birth into new life. Your head area will feel really fresh and clean afterward. One more thing to note about this product is the fact that it doesn't have a chemical smell to it; this makes it really nice.
If your hair type is one that is thin and usually dries, this is great for you considering that the shampoo has a peppermint smell, and it will give your scalp some rest. It won't cause irritation or dries out your scalp.
Mostly, you would find this product common among Asian people; this is so, the reason being that most of the people – it would seem – have really dry or thin hair. So, using this product helps their hair to improve significantly.
I should include that other features that you will find amazing about this product are: They are paraben-free, vegan, and it's color-safe. This means that having dyed hair does not stop you from using this product. It is safe and would not damage your hair.
Another thing you want to note is that this shampoo is really good for you if you have lots of dandruff build-up. After a couple of weeks, you'll definitely see improvement. Your hair will look way shinier than how it used to be.
2. Pureology Hydrate Moisturizing
Best For Dry And Color-Treated Hair
Looking at the price, you may want to say that this product is somewhat expensive, but when you consider the quality it brings to the table, you will agree that it's totally worth the price. This shampoo will cause your hair to glow, making it appear really shiny –in addition to that, and it will also make it soft and tender; this is what you will experience after using it for a couple of weeks.
This product is really good for dry or color-treated hair reason being that when you apply it, you can trust that it won't unnecessarily wash off those essential oils present in your hair as a result of you dying it. This is an added advantage! Another thing you will experience by using this product is that it would give your hair a really soft feeling afterward.
This shampoo is sulfate-free; this suggests that it won't strip away the hair color or damage your hair. It may interest you to learn that sulfate-free shampoos use a blend of corn, coconut, and sugar. The effect of this is that it would gently cleanse your hair without causing any damage in the process.
Pureogoly is an award-winning shampoo that's perfect for medium to thick hair type, you can check it out here!
3. BIOLAGE Hydrasource Shampoo
Best For Dandruff and Flakes
The first thing to note about this shampoo is that it is really good for persons with long and thick hair. The bottle will last you around 5 to 6 months which is really stretch or long as you may also put it. And to think that the price is not on the high side makes this shampoo amazing. If you are looking for a cheap shampoo that is good for everyone, this product may be what you need.
One more thing to note, which is very important, is that there are two kinds of hydra source shampoos, one for normal-dry hair and the other one for very dry hair. These products are really good if you are looking at keeping your hair hydrated throughout the whole day.
It's recommended to use it 2 to 3 times a week, but some people wash their hair every other day, which is also fine. Whichever option you wish to adopt would be depended on and determined by personal preference as well as hair type. Also, be informed that this shampoo is really good if you have lots of dandruff build-up as you can trust this product to clean your scalp really well.
One of the things users would notice by the time they start using this shampoo is that there would almost be no build-up of dandruff even if they do not have time or forget to wash it for a week, you can check it out here.
4. Moroccanoil Moisture Repair Shampoo
Best For Weakened Or Damaged Hair
This shampoo has lots of good ingredients like argan oil, lavender, rosemary, and many more. It is a product that has a kind of luxurious smell, and there is feedback from someone who has been using it for more than 10 years. Yes! You heard it correctly for ten years. Application varies from person to person, but most people prefer to use the shampoo and the conditioner as a set to fully moisturize their hair. This is recommended if you are going to buy this shampoo; we say this because the 2 products together would give you a perfect combination like a married couple that is compatible.
This product offers volume like no other! It has some really good smell after it is applied and used. It would ensure that your hair does not get frizzy, and the end part of the hair won't stay dry all day. It would seem that the scalp normally gets really dry when people shampoo their hair and blow it to be dry right after. You can expect such an experience not to happen to you when using this product based on the testimonies of the users of this product. You can check it out here.
5. Nioxin System 2 Cleanser Shampoo
Best For People That Already Have Thinning Hair
Also, on the high side, if you have to consider the price but this shampoo is for people who are already in the next stage of thinning hair. This may be a hair-safer if your hair is thickening and you desire to revive it. Don't go too far; this shampoo may be what you need to bring back your already thickening hair.
This product is best for reviving that kind of hair situation. We have found out that a lot of professionals use this type of shampoo; this, however, is not surprising as it has been proven over time and witnessed by many users to be effective and efficient.
This particular brand has over 25 years of experience; you can expect that they certainly know their onions and are masters in their game. This shampoo cleanses the scalp really well and absorbs it. This can assist in the control of hair loss; it would help you to stay afloat and wield off the stress that accompanies the fear of dwindling hair.
As it is common with most shampoos, you may have to use the products a couple of times before you begin to see results. So, don't be agitated after the first attempt. The truth is patience is needed when you are trying out a product for the first time.
This shampoo has a really good aroma which is a great addition. However, the real warmth is seen in its capacity to make your hair appear healthier. You can check it out here.
6. Natural Organic Moroccan Argan Oil Shampoo
Best For Fine Thin Hair Or Color-Treated Hair
This natural organic product, also known as Moroccan argan oil shampoo, is 100% all-natural which is why most people gravitate toward it. If you have wished to find out why people love this product, what I just said may simply be the reason. It is safe for color-treated hair, which is what an average Asian person likes.
The argan oil is known for its potency in the fight against drying out the scalp, which eventually helps to prevent hair loss. We recommend that you use the conditioner from the same brand; you can naturally expect that applying the 2 from the same brand would give a perfect combo.
Without mincing words, you can almost bet that if you combine the shampoo and conditioner –using them together; you'll certainly see results within a couple of weeks. Whilst this shampoo can be applied on almost all hair types, however, it should be noted that it works best on thinning hair. You will observe that your hair will stay hydrated for the next 24 hours after using this product. It would stay hydrated throughout the whole day. You can check it out.
7. Revivogen MD Bio-Cleansing Shampoo
Best For Thinning Hair And Irritated Scalp
It should be said that the common problem most Asians apparently have had to deal with is the issue of hair thinning. What happens is after the application or usage of this product, you will observe that the hair would gradually become nourishing and healthy. You will immediately notice this by the way it feels in your hands.
Simply applying a small portion of shampoo is what you need to work the magic on your hair. It is not until you pour out so much that it becomes more effective. A little bit of this shampoo goes a long way; you don't need a lot of it when shampooing your hair. The benefits of using this product are its eventual results which are seen in the rapidness of hair growth, and its potency in the prevention of hair loss and thinning.
You might want to use some conditioner if you are the type with really dry hair, but for most people, the shampoo is enough to give them the result they desire. Yes, only the shampoo can work wonders. You can check it out here.
8. L'ANZA Healing Smooth Glossifying Shampoo
Best For Frizzy Hair
This is healing shampoo, and its effect is instantaneous – meaning you don't have to wait till forever before you see your hair healed, sealed, and protected from getting frizzy. Another thing you can expect is the product's ability to give your hair a significant shine whilst also removing the fizziness.
This shampoo comes with a really nice fragrance. This is one of the things that make this product stands out. Using this shampoo would mean one thing, which is you won't deal with the fizziness most Asians have had to deal with. You may want to see this product as being pricey, but the value it offers totally makes it worth the price.
The shampoo does what it says; it makes your hair smoother; achieving this would mean that it gets the hair sacks called follicle close a bit. It can be applied on a daily basis as it is not one of the awkwardly strong and bad shampoos that seem to have flooded the market. You can check it out here.
9. Paul Mitchell Shampoo Two
Best For Oily Hair
You may have heard about Paul Mitchell. This is a very popular brand, and it is unsurprising that Paul Mitchell shampoo is already reviewed by more than 500 people on Amazon. It is recommended to immediately –after applying the shampoo –follow it up with the conditioner so that you may have an even more shiny result.
This shampoo is color-safe! It cleanses the oily scalp and leaves your hair with that fresh and shiny look. You should note, however, that this product won't strip out too much of the needed oils, which means you will ultimately have a perfect balance.
It is a known secret that Asian people with oily hair are found to really like this product; the reason is not farfetched –it makes their hair – after usage –fuller, not only that, it also makes it shinier. You can check it out here.
10. PURA D'OR Original Gold Label
Best For Thinning Hair And Irritated Scalp
This shampoo is the perfect match for Asian people with really thin hair that appears to be getting worse- that is- thinning the more. It has natural ingredients, and it's sulfate-free. It can be used both by men and women. This shampoo can be a life-changer for some people out there.
One thing you can take away from the use of this product is its swift effect.  In a twinkle of an eye, it can give amazing results within the first few weeks. Yes, it is that effective and efficient, check it out here.
11. Klorane Shampoo with Peony
Best For Dry Itchy Scalp
Talking about shampoos for Asian people, this is certainly one of them.  For anyone out there battling with a dry or itchy scalp, look no forward as this may be the right product for you. What makes this shampoo amazing is the fact that it provides relief from scalp itching and irritation. It soothes and comforts the scalp with a gentle cleansing base.
The absence of bad ingredients qualifies this shampoo as the right choice for those that require high scalp maintenance; this product is perfect for you because it doesn't have any ingredient that could herald irritation or discomfort.
However, you do want to make sure that whilst using this shampoo, you are careful enough not to apply it directly to the scalp. You should always apply the shampoo to the hair and gently rub it in. At the end of the process do make sure to rinse it very thoroughly in and out, check it out here.
Conclusion
We do not all have one type of hair. It varies from person to person. Apparently, everyone has a type of hair that would almost seem different from the other person. In the light of this, one thing cannot be faulted, which is the fact that everyone must realize that it is their responsibility to ensure they find what would work for them.
It is true that not all shampoos may work for all, but all do have the right shampoos that would make each work for them. So, it is wise that you find your own preference; I guess this may be the reason you are on this page in the first place.
These kinds of shampoos pointed above are particularly good when you are already battling with hair loss or you have to deal with hair thinning. Using these shampoos can reduce thinning and control hair loss significantly.
Read through and ensure you are gunning for the right product for you. Each of these shampoos can give you a whole new experience and change your life positively.