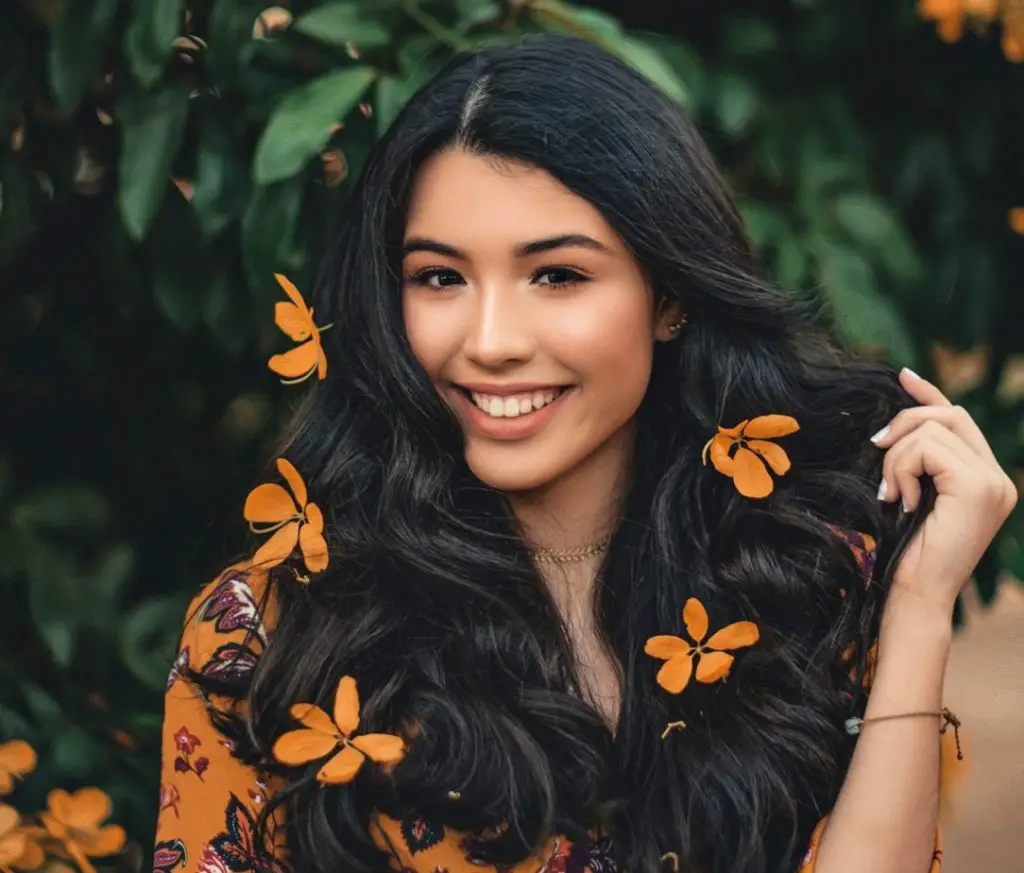 Korean hair serums are getting more and more popular. It has been going on for years, and the trend just keeps going up. Your hair might be very dry or damaged. I had the same problems when I was younger. Dry hair and even hair was thinning at some time. So I tried a lot of different products and finally found hair serums. From my personal experience was that Korean hair serums worked the best for me. It stopped my hair loss and made it way softer. So I made a list of the 4 best Korean hair serums that worked for me.
Let's get ready to find out the best Korean hair serum below, and get ready to improve your hair.
Best For Overall: innisfree Camellia Serum
The Innisfree Camellia hair oil works the best to strengthen your hair. What I noticed from this hair serum is that it has improved my damaged hair a lot. At first, my hair was severely damaged by the flat iron I used every day.
After using the hair serum, my hair improved significantly, and it feels really fresh and smooth now. Another plus is that it also smells really nice. It has the scent of natural oils and doesn't smell too strong.
It's my third time buying this hair serum, and every time I use this. It became like a permanent part of my routine, and I recommend this to all my friends. So after I washed my hair, I just apply 2 to 3 pumps every day to my hair and massage It thoroughly. You can use a comb to comb it through, but hands are just fine.
The hair serum lasts really long, and the quality is amazing. Even the packaging feels very premium, but that's what you at least expect from Innisfree. Innisfree is a huge brand in Korea and worldwide. Lots of people use this, and it definitely belongs to the best Korean hair serums out there. If you want your hair to look shinier and healthier. I highly recommend this product to you.
Key Features:
Jeju camellia oil
Softens hair
Pleasant scent
Best For Damaged Hair: Etude House Hair Serum
The Etude House Silk scarf hair serum is packed with different kinds of oil and has reduced the damaged hair a lot. It works great, reducing the frizz and making your hair look shinier. If you have dyed your hair in the past, this hair serum is perfect for you.
What I really like about this serum is that the scent is really pleasant. It has calmed down my hair a lot, and I still recommend a lot of my friends these days. If I see their hair is damaged or really dry.
It also works great if you don't use any conditioners. You can use this instead of a conditioner if you are too lazy to use conditioners. It works excellently on the hair and has always given me great results.
The packaging is very high quality, and it has a cute feel to it. It can really do wonders to your hair, and that's what makes this hair serum special. This hair serum makes your hair really smooth and silky. It has over 430 reviews on Yesstyle, and if you are interested in this product, click here.
Key Features:
Hair gets shinier and softer
Less greasy
Affordable
Best For Dry Hair: innisfree Oil Serum
The Innisfree My Hair Recipe oil serum is great for dry hair. It moisturizes your hair really well, and it will stay that throughout the whole day. The hair oil concentrated on your scalp, and that way, the oil stays moisturized. It feels really refreshing when you apply it, and I recommend you to use this daily.
I bought this for my aunt when I went to Korea, and she really loves this a lot. The scent is extremely good, and I highly recommend this to everyone. If you are dealing with extremely dry hair, this hair serum is perfect for you. It 's very easy to apply, and it feels very smooth in hand.
What I really like about this hair serum is that it stops your hair from tangling over and over again. This happened to me a lot when I was younger, but after using a couple of different hair serums, this stopped. If you are considering buying this hair serum, just give it a try. You don't actually know until you are going to use this hair serum.
It has an average rating of 4.8 out of 5, and if you are interested in this product, click here.
Key Features:
Very moisturizing
Improves dry hair really fast
Softens hair
Best For Styling: miseenscéne – Perfect Serum 
The miseenscence perfect serum is really good for styling your hair. It gives an extra layer of protection that your hair needs at all times. You don't want your hair to be damaged after blow-drying or using a flat iron.
Its like a complete care package for your hair. The hair serum is blended with golden oil and Morroco argan oil. These oils protect your hair from heated products. It also works surprisingly well for bleached hair, and the scent is really nice as well.
The hair serum is available in 5 different types, and it can be really life-changing for some people. The results you get from this hair serum are insane. If you are interested in this product, click here.
Key Features:
Perfect for styling
Has argan and Morrocan oil
Works well if you have bleached hair.
How To Apply Korean Hair Serum?
Shampoo your hair first and let it dry for a bit. Wait till it's about 80% dry and apply the hair serum to your hair. Make sure to massage thoroughly, and you cover every spot. If you cover every place with the hair serum, your hair will improve over time rather then only slapping it on. Do this for about 2 to 3 months every day, and you will see that the health of your hair will get better.
Should You Use Korean Hair Serums?
Using a Korean hair serum is not a necessity, but if you have some sort of Asian hair. It could be better than the average hair serums in the department stores. Most Korean hair serums have other ingredients in it that might be better for your hair type. It's better to try it at least once to see if it works for you because you never know it until you try.
Conclusion
After all, it's up to you if you are going to try it. But as I said before, you never know until you are going to try it. If you are going to use it for at least a couple of months to see the results. Your hair won't change in just 1 or 2 days. It takes time to see results, that's for almost everything. I advised you to give it a try and hoped to have helped you with this article.