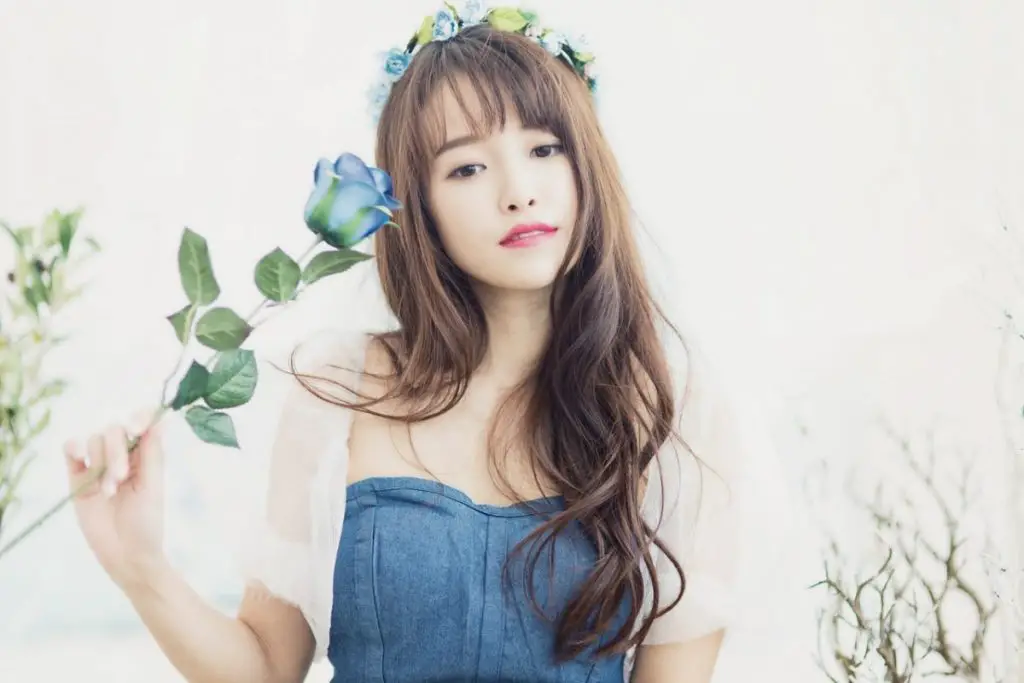 There is a whole hype around the 10 steps for Korean skincare. Skincare is very important in Korea and even in other countries. So I looked up, and there was no Korean hair routine. Taking care of your hair is as important as taking care of your skin.
You don't want to be bald in a couple of years. The thing about taking care of your hair is that it takes time and effort.
This Korean routine is step by step and very easy as I used these products myself. I still use some of these today, and I recommend them to all my friends and family.
This Korean hair routine is a 10 step guide.
Step 1: Shampoo
Using shampoo within the Korean Hair Routine is very important, especially if you want to do it correctly. Most of the shampoo is made to cleanse the scalp, but this one is our top pick because of its hair growth. It keeps the hair looking fresh at all times, and it takes care of the scalp.
My Favorite: I use the KAMINOMOTO Medicated Shampoo. This shampoo worked so well for me that I just couldn't stop using it every time I shampoo my hair. It's very soothing on the scalp, and it has some sort of cooling sensation. It really gives that premium experience you normally get from a hairdresser.
What I like the most about this shampoo is that it's really effective for dandruff or buildup. It has thickened my hair overtime and gave it a great shine just after 1 week! The only downside is that this shampoo can be sold out sometimes, so when I order. I just order like 2 or 3 at once, that's how good it is.
How To Use:
To start off, wet your hair and take a tiny amount of the shampoo. Rub it in between your hands and massage it thoroughly into your scalp. Do this for about 2 to 4 minutes and rinse it off with lukewarm water.
Other Recommended Shampoos
Step 2: Scalp Massage
Massaging your scalp after the shampoo is one of the key steps to clean your scalp. It works wonders, and it also detangles your hair in the shower without damaging it. Use a scalp massager. If you have a dry or itchy scalp, it can really be a life-changer.  
The scalp massager is waterproof, so it's safe to use it when showering, and there's no battery inside. Which means you have to do the work yourself. Scalp massagers work on every hair type, and it's great for enhancing the blood circulation.
My Favorite: I use the scalp massager from HEETA. It's available in 4 colors, and it is easy for beginners to use. At first, I thought by myself that I didn't really need a scalp massager because I could just use my hands. However, after using this, it changed my outlook on this product. It cleaned my scalp significantly well, which I didn't expect at all.
It's very easy to hold in hand, and what I noticed really quickly is that it exfoliated my dead skin away when shampooing. Another plus is that it also helped my hair reduce dandruff. The scalp massager does the job perfectly, and we recommend this to all of our friends.
How To Use:
After applying the shampoo in your hair, massage it thoroughly into your scalp. Take the scalp massager and use it to massage the scalp even more for about 3 to 5 minutes. Start off by doing this gently, so you avoid damage. If you get used to it, just do this every time you are going to shampoo your hair.
Other Recommended Scalp Brushes
Yulu – Scalp Massage and Cleansing Brush: $4.41 on Yesstyle
Litfly – Scalp Massage and Cleansing Brush: $7.11 on Yesstyle
MAXSOFT Scalp Care Brush: $7.98 on Amazon
Step 3: Conditioner
Using a conditioner can make a big difference in improving your hair. In the Korean hair routine, there's always some sort of conditioner used. This is because conditioners are made to enhance your hair in a lot of aspects.
Conditioners are very popular worldwide, and in Korea, almost everyone uses a conditioner, even the guys. A lot of Kpop Idols use conditioners because of the hair coloring phase they are going through practically every comeback.  Hair dye can be really damaging, and there are pros and cons to it.
My Favorite: The conditioner I use is color-safe, and it treats dry/damaged hair extremely well. From my experience, this conditioner has always given my hair a natural shine, and it became less oily over time.
It's from the brand Lador, it's called the Damage Protector Acid Conditioner. It can be somewhat on the expensive side for some people, but it lasts at least 4 to 6 months. For me, it was definitely worth the money, and I started using this 2 years ago, I still use it to this day! The scent is really nice, and it's doesn't feel that heavy on the hair.
How To Use:
Once you have rinsed out the shampoo from your hair. Add a generous amount of the conditioner from top to bottom and massage it into the scalp for about 2 to 4 minutes. Rinse it out thoroughly and move to the next step.
Other Recommended Conditioners:
NATURE REPUBLIC – Argan Deep Care Conditioner: $18.81 on Yesstyle
KAMINOMOTO – Medicated Conditioner: $23.66 on Yesstyle
Step 4: Hair Treatment (1x a week)
Using a hair treatment once a week is really popular in Korea. It's one of the most used hair products that are sold. I advise you to use it once a week but if you have really damaged hair twice a week is also possible. It depends on your hair type and the condition of it.
The three major effects that hair treatments do are moisturizing, strengthening, and repairing damaged hair. If you have dyed your hair or will do it in the future a hair treatment is a must. Even if you have normal hair, using hair treatment can significantly improve your hair.
My Favorite: I use the Shiseido Fino Premium Touch Hair Mask. It smells really nice, and when I had bleached hair a couple of months ago, it really did wonders. It felt like my hair was reborn. What I like the most is the smoothness and shininess you get from this hair treatment. One bottle of this lasts me about 3 to 5 months when used every week.
How To Use:
Once you've rinsed out the conditioner, add an appropriate amount to the damaged part of your hair and let it sit for about 10 to 20 minutes. Rinse it off and move to the next step.
If you have silky smooth hair, this step is not necessary, but the hair can always be improved. You never know until you try it yourself.
Other Recommended Hair Treatments:
Lador – Tea Tree Scalp Clinic Hair Pack: $16.90 on Yesstyle
Olaplex Hair Perfector No 3 Repairing Treatment: $28 on Amazon
Step 5: Hair Tonic
Hair Tonics are the best for keeping your scalp healthy throughout the years. It nourishes the scalp really well and boosts the hair radiance. It also prevents hair loss and dandruff, which could be helpful for you. What I really like about using a hair tonic is the softness and the feel after.
My Favorite: I use the Lador Dermatical Scalp Tonic. At first, when I experienced some hair loss and hair thinning, I was googling over and over again. What worked and what didn't until I found a hair tonic. I was hesitant, but I just decided to go with it because I already tried so many products that didn't work for me. Especially if you are dealing with alopecia, this is a must.
So after the first week, I noticed a little difference in my hair texture. But it took some time before the real results came. Only after 1 or 2 months, my scalp improved a lot, and I still use it to this day. It feels very light on the scalp and doesn't cause greasiness.
Another plus is that it also feels very refreshing, and my hair loss reduced by almost 80% in just 3 months. What I really like about this hair tonic is that it's silicone-free which means it doesn't have any dangerous chemicals in it
How To Use:
Spray it evenly on the scalp and just let it sink in. I used it once a day, but you can use it 2 or 3 times if needed.
Other Recommended Hair Tonics:
Yanagiya – Hair Tonic: $17.96 on Yesstyle
innisfree – My Hair Recipe Strength Tonic: $11.56 on Yesstyle
Step 6: Hair Essence
Hair Essences is often used to maintain healthy-looking hair. It gives shine and soft feel after using it. If you have damaged hair, this could be really useful for you. You only need a little bit of the essence to see results.
My Favorite: I use the Lador Eco Silk Ring Hair Essence. The smell isn't too bad, and it feels a little thicker when applied to the hair. This essence works best to make your hair silky smooth. I really like using this from time to time to improve my hair, and it really does give a silky look. I love how lightweight this essence is, and it's not that overpowering. The scent might be a bit strong, but I could handle it easily.
What I noticed is that it improved my hair only using it a couple of times. My hair got actually smoother over time, and my friends also started using this. If you are considering if you really need the hair essence. I'd advise you to try it out and see what kind of results you get because It worked for me.
How To Use:
After cleansing, the towel dries your hair and apply the essence to the scalp. Use a small amount at first and work it through the hair.
Other Recommended Hair Essences:
NATURE REPUBLIC – Argan Hair Essence: $11.31 on Yesstyle
OGX Extra Strength Refreshing Scalp: $6.79 on Amazon
Step 7:  Hair Mist
A hair mist is used for people that like an extra moisturizer for the hair. The mist provides a moisturizing feeling leaving the hair hydrated at all times. Some have a nice scent to it, and others are scentless. It depends on the one that you like the most or suits your hair type.
My Favorite: I use the innisfree My Hair Recipe Hair Mist (moisturizing) because every time I use this. It feels really refreshing, and when I got my hair permed, this really worked well on my hair. So every time I see one of my friends get a perm, I recommend this hair mist to them.
It's very convenient to take with you, and you just have to spray a couple times for it to work. My hair looked very moisturized after using this, and especially the first week, I noticed huge differences in my hair.
How To Use:
Shake the bottle before spraying. Spray it on your dry hair at a distance of 8 to 10 cm. Massage it thoroughly and just let it absorb
Other Recommended Hair Mists:
OGX Nourishing Coconut Milk Weightless Hydrating Oil: $5.92 on Amazon
DUFT & DOFT – Fine Fragrance Hair & Body Mist: $11.31 on Yesstyle
Step 8: Overnight Treatment
Overnight Treatments can be a life changer for some people that are struggling with dry or damaged hair. A lot of people add this to their Korean hair routine because it's pretty important. It protects the hair from the friction you get from your pillow.
My Favorite: The Kao Essential Night Care Milk is really nice to use it from time to time. I don't use this every day but 2 to 3 times a week. It depends on how lazy I am or if I want to do it. This night treatment did improve my hair, and it feels very smooth every morning when I wake up.
At first, I didn't know how to use it or what it was, but as the person I am, I just decided to try it. I followed the steps, and the next morning my hair was surprisingly silky and smooth. Normally my hair is all over the place and is frizzy. On an average day, I take me at least 5 minutes to brush out my hair every morning.
How To Use:
Take a generous amount and apply it to dry hair. Make sure to apply more to the damaged hairs. Comb It through and leave it in overnight. Wash it out in the morning, and you're ready to go.
Other Recommended Night Treatments:
Living proof Perfect Hair Day Night Cap Overnight: $29 on Amazon
Shiseido – Ma Cherie Night Gloss Treatment: $12.76 on Yesstyle
Step 9: Coconut Oil (1x a month)
Coconut oil, as deep conditioners, is very popular worldwide. A lot of people use these to boost their hair, and it really does work for a lot of them. The coconut oil moisturizes your hair and leaves a great soft shine to it.
My Favorite: I use the Viva Naturals Organic Extra Virgin Coconut Oil. Using coconut oil has always been one of my favorite hair routines of all time. It's organic and works better than most of the average hair products out there.
My hair got a huge boost after a couple of weeks using this. It got way smoother, and the most important thing that I noticed was the softness. I still use coconut oil as a deep conditioner every month, and I still love it. Even after years of using this, it's still one of my favorites.
How To Use:
Rub the coconut oil in between your hands until it becomes liquid. Apply it to your hair and use a heat cap for the best results. Read more about it in detail here.
Other Recommended Coconut Oils:
La Tourangelle Organic Virgin Unrefined Coconut Oil: $7.99 on Amazon
Step 10: Heat Protectant
Using a heat protectant is always very important when you are going to blow dry or use a flat iron. It protects your hair from getting damaged, and it will give a great shine to it. The most important thing is to keep your hair healthy at all times for the best results. With a heat protectant, you make sure it's protected.
My Favorite: I use the CHI 44 Iron Guard Thermal Protection Spray, and it works great for natural hair. Every time I blow dry my hair, I just spray a bit of the heat protectant on my hair and continue with my routine. It's as easy as that.
My hair is often dry, and before I started using a heat protectant, my hair was always frizzy, and my split ends were damaged. So when I started using the Chi protectant spray, it worked excellently. It's a must for me now, I can't go a week without this spray. What I really like about this spray is that it's not too sticky, and the scent isn't that strong.
How To Use:
Spray on damp hair and let it sit for 30 seconds, make sure to cover the whole area. Continue your normal routine.
Other Recommended Heat Protectants:
HSI PROFESSIONAL Argan Oil Heat Protector: $14.89 on Amazon
OGX Protecting + Silk Blowout Quick Drying Thermal Spray: $6.89 on Amazon
How Do Koreans Get Soft Hair?
Most Koreans have a hair routine, and they stick to that routine for a long time. If you start slacking, you will notice that your hair could get damaged. They use lots of hair treatments and hair masks. It's one of the most popular products for hair care in Korea. I always advise people with damaged hair to start using hair treatments at first to see what kind of results they get.
It's very easy to use, and I have included it in the Korean hair routine above. If you follow these steps one by one, it's almost guaranteed that you will see your hair improve significantly.
I know that some people are just born with soft hair without doing anything but other people that get their hair damaged from using too much heat. So like I've mentioned in the hair routine, try to use a heat protectant at all times.
How Do Kpop Idols Keep Their Hair Healthy?
Almost all kpop idols use hair treatments because most of them dye their hair every other comeback. So using a hair treatment every week could improve your hair significantly, and that's how kpop idols keep their hair healthy. Most of the popular kpop idols have professional advice on how to keep their scalp at best. So it's for everyone different.
What I always do to keep my hair healthy is to use deep conditioners and hair treatments. I've mentioned that in the Korean hair routine here above, and it really works! It just takes time for you to see results. You need to actually put time and effort into taking care of your hair. This is the best way to getting your hair looking silky smooth.
Conclusion
After all, it's up to you if you follow this step by step guide, but from my experience, it really works. My hair improved over time and to this day I'm really happy with it. There are no split ends, and it doesn't feel dry at all. It feels really healthy, and I never complain anymore about my hair.
I understand that all these products can add up really fast in costs but if you really want your hair to improve. It's definitely worth it, especially if you are experiencing hair thinning or hair loss. I strongly recommend you to follow this routine.
One of my friends used to have her hair thinning phase, but she followed the tips I gave her. In only 2 weeks, her hair got a huge boost, and she is still maintaining it. Now that we've come to an end, I really hoped that this has helped you in any possible way.