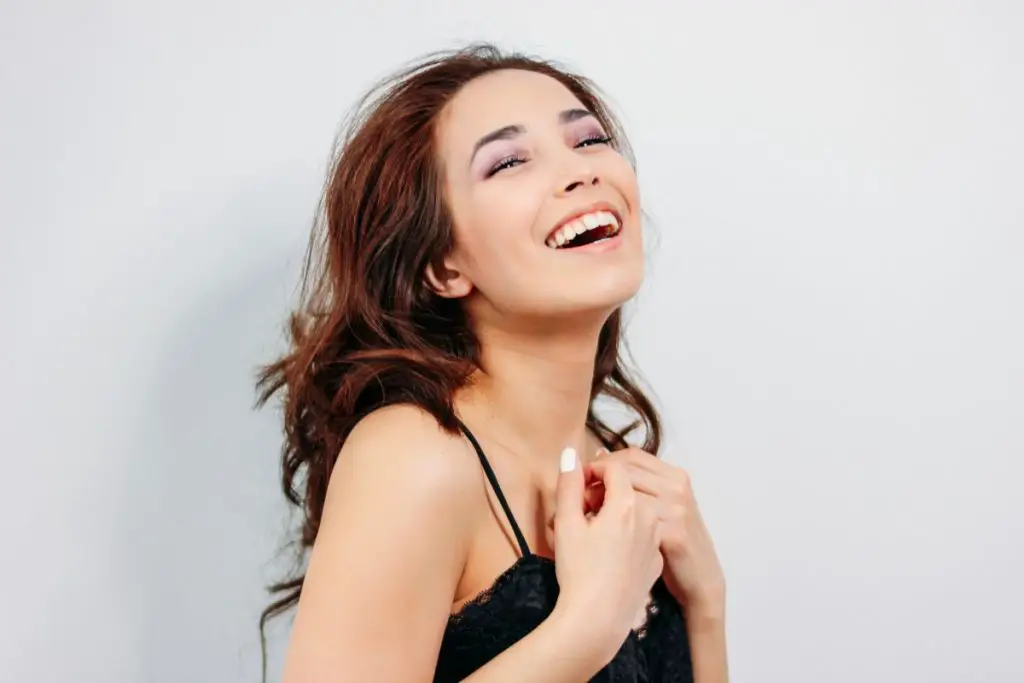 People with curly hair just need different hair products to maintain it. Curly hair fits some people better than others, but after all, it's how you take care of it. If you have a perm, it's really important to use the right hair products because you don't want to damage your hair.
There are many different routines out there. Some of them work better than others. For people with curly hair. For the routine, I've picked the best Korean hair products that work the best for curly hair. Get ready to spoil your hair with this new exciting routine!
Image
Product
Rating
Price 

Aromatica Rosemary Scalp Scrub

Refreshing

Lador Triplex 3 Natural Shampoo

Best For Thick Hair

Cosme Station Kumano Horse Oil Shampoo

Great For Damaged Hair

Aromatica B5+ Biotin Fortifying Conditioner

Biotin Conditioner

Nature Republic Argan Essential Deep Care Hair Essence

Great For Soft and Smoothness
Aromatica – Rosemary Scalp Scrub (1x A Week)
The Aromatica Rosemary Scalp Scrub gives your scalp a refreshing cleanse. It's formulated with dead sea salt that's from Isreal. The other ingredients are EWG-verified. The product is very gentle on the scalp and is very easy to use.
What I really like about this scalp scrub is that it deeply cleans your scalp after a nice hot shower. Another plus is that you don't have to use this every day. Once a week is enough, and if you want to use it more than once, that's also okay.
The scalp scrub works really well for people with curly hair, and it's from a Korean brand that's pretty popular worldwide. The ingredients are very clean, and it really smells like rosemary. I do recommend you to shampoo more than once after using the scalp scrub since it could leave some scrub on your scalp.
It also works surprisingly well for people with dandruff. I recommended this product to one of my friends, and she said that it completely fixed her dandruff. So, after all, this is an amazing scalp scrub that works for all hair types but especially for people with curly hair.
Just give it a try and let me know what you like and dislike about this scalp scrub. For me, there were almost no cons to the product other than the shipping time.
Best For Thick Curly Hair – Lador Triplex 3 Natural Shampoo
The Lador TripleX 3 Natural Shampoo works very well with curly hair. The shampoo is enriched with essential oils that feel very gentle on the scalp. It also helps to remove the impurities and dandruff while preventing irritation. The shampoo is an excellent product for people with sensitive curly hair.
It's a hypoallergenic shampoo that's blended with a natural surfactant to provide a very healthy-looking glow to the curly hair. On the package, it says to shampoo your hair twice, and I recommend you follow the directions. There's a reason why they have added that to the instructions.
What I really like about this shampoo is that there isn't a strong scent to it. When I used this shampoo, I could go for 3 days without washing my hair. This was very surprising for me in the beginning because normally I had to wash my hair every other day. This was such a headache that I'm really grateful that I found this shampoo.
Still to this day, I use this shampoo and highly recommend it to all of my friends. It really works well with curly hair, and it doesn't make your hair frizzy at all.
Best For Thin Curly Hair – Cosme Station Kumano Horse Oil Shampoo Non Silicon
The Cosme Station Kumano Horse Oil Shampoo is really good. It helps your hair get thicker and gives it a lot more strength. If you want to grow your hair longer, this is the shampoo for you. The shampoo is made to moisturize the weakened and damaged hair while also giving it strength.
The horse oil shampoo has ingredients that penetrate deep into your damaged hair. This way, it will give it a huge boost, and only after 2 to 3 weeks, you will notice a huge difference. The bottle will last you at least 5 to 6 months when used 3 times a week.
What I really like about this shampoo is that it also helped my hair a lot with my split-ends. My dry scalp was gone, and it made my hair thicker. I still use this shampoo once a month when I feel like my hair is getting dry again, or my hair needs more texture.
Another plus is that this shampoo is silicone-free, which is really good. A lot of different shampoos aren't silicone-free. That means there could be harsh chemicals inside. The scent is also really good, and the product overall is just great.
Aromatica – B5+ Biotin Fortifying Conditioner
The AROMATICA B5+ Biotin Fortifying Conditioner is one of the best conditioners I have ever used. It makes your hair a lot fuller, and the curly hair looks amazing. The conditioner is very long-lasting. For me personally, I last around 4 to 5 when used 3x a week. That's a steal if you compare it to some other conditioners out there.
Why it works so well for people with curly hair is because it only uses naturally derived ingredients. Those ingredients keep your scalp and hair very healthy. The essential nutrients that are included in this conditioner give your hair a moisturizing feel.
What I really like about this conditioner is that it actually works. I have tried multiple other brands in the past, and those conditioners were never as good as this one. I'm so glad I decided to try this conditioner because the quality is just outstanding.
Not only does it make your hair feel soft, but it also gives a silky smooth look to it. The added biotin makes your hair a lot fuller. That's what it did for me, and it only happened after using it for 1 week.
Nature Republic – Argan Essential Deep Care Hair Essence
The Nature Republic Argan Essential Deep Care Hair Essence works for all hair types. Still, from my experience, it works best for people with curly hair. The essence is 100% argan oil-based, that makes your hair look shinier.
The essence is made in Korea, which is why I have added this to the best Korean product for curly hair. The hair essence stimulates the scalp with rich fatty acids. You only need a tiny amount of this to make it work. Make sure to add it to the dry ends of your hair and massage it thoroughly.  It will leave your hair look shinier, and it lasts up to 12 hours.
Another plus is that the scent is really pleasant. The essence isn't too heavy on the scalp, which makes it feel very natural. This hair essence also works very well if you have damaged or dry hair.
A friend of mine has curly hair, and she uses this hair essence. She says that it is very easy to use and the results are really excellent. What she recommends me is to also use a hair mask once a week, but that's not for everyone.
Can You Use This For Other Hair Types?
Yes, this routine also works for other hair types. However, this routine I have made for people with curly hair. So if you want the best results, you should look at other routines like this one.
There are many different hair routines out there. So look for the best one that suits your hair. It's important to do some research first before spending any money. This is very essential when it comes to beauty products in general. In the past, I used to spend so much money on useless products that didn't even work for me.
Over time I knew what I did wrong and read a lot about what worked for which hair type. So to made it easier for you, I made this routine "the best Korean products for curly hair."
How Often Should You Follow This Routine?
Generally speaking, this routine should be used 2 to 3 times a week, depending on your hair right now. Is it very bad? Or is it just okay? These are all factors you have to keep in mind since it will give better results in the long run.
What I do is use Korean hair routines every week 3 times, but I do switch products in and out. This way, my hair will get taste-off different products that are also good.
Conclusion
So now that you've come to the end of the article. You should consider adding some of these products into your hair routine. It doesn't have to be all of them, but 1 or 2 can't be bad.
Think good about which ones suit your hair type and what you like. If you have a budget, it's also important to keep it within that budget. Do not overspend on things you can't afford because it can be really bad in the future if you do that.
What I would do if I was you is to buy all these products I have listed above and test them out. Eventually, you will know which one works best for you. It might be really expensive at first, but it's better to do this at first. If you keep spending money on different products every month, it will add up and be way more than you are spending it at once.