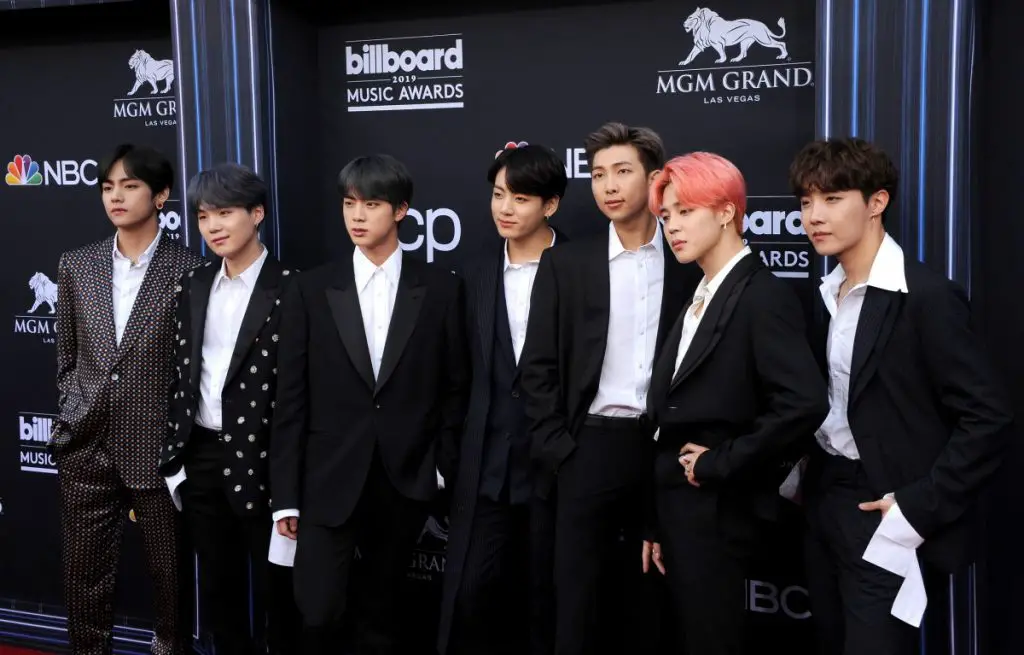 The two-block haircut can be viewed as an upgraded undercut with the lower back and sides completely shaved off or trimmed to a very short length. The top of a two-block haircut is medium to long, depending on what hairstyle you're going for.
The two-block haircut is a highly popular hair trend that originated in Korea.
This hairstyle recently gained more attention due to many K-Pop idols and Korean celebrities using this haircut as part of their unique look.
Initially, this haircut was associated with a male appearance but, as its popularity increased, many girls are now seen sporting this charming haircut as well.
The two-square pattern of the flattering haircut got people interested and inspired to try this cutting-edge look. Not many male haircuts become as iconic as this hairstyle.
If you are a young teenager looking for a new and trendy hairdo, or just want a fashionable change in your appearance, you should try this phenomenal and K-Pop worthy two-block haircut!
What Is A Two-Block Haircut?
The main difference between the two-block haircut and the undercut is that there is a clear contrasting change between the lower block and the upper block in the two-block haircut.
The structure and pattern of the two-block haircut is a disconnected and sharper version of an undercut.
This is considered the first block, while the second block at the crown of the head is left with a much longer hair length.
This renowned style can elongate male facial features and create a clean and chic look.
The two-block haircut is easy to maintain and is suitable for most face shapes. It will look great on both young and old people, and you can always refresh it by using a trimmer to shorten the lower part.
Image
Product
Rating
 Price

Gatsby Spiky Edge

Best For: Short Hair



Gatsby Wild Shake

Best For: Medium Hair



Gatsby Moving Rubber

Best For: Long Hair


Should I get a Two Block Haircut?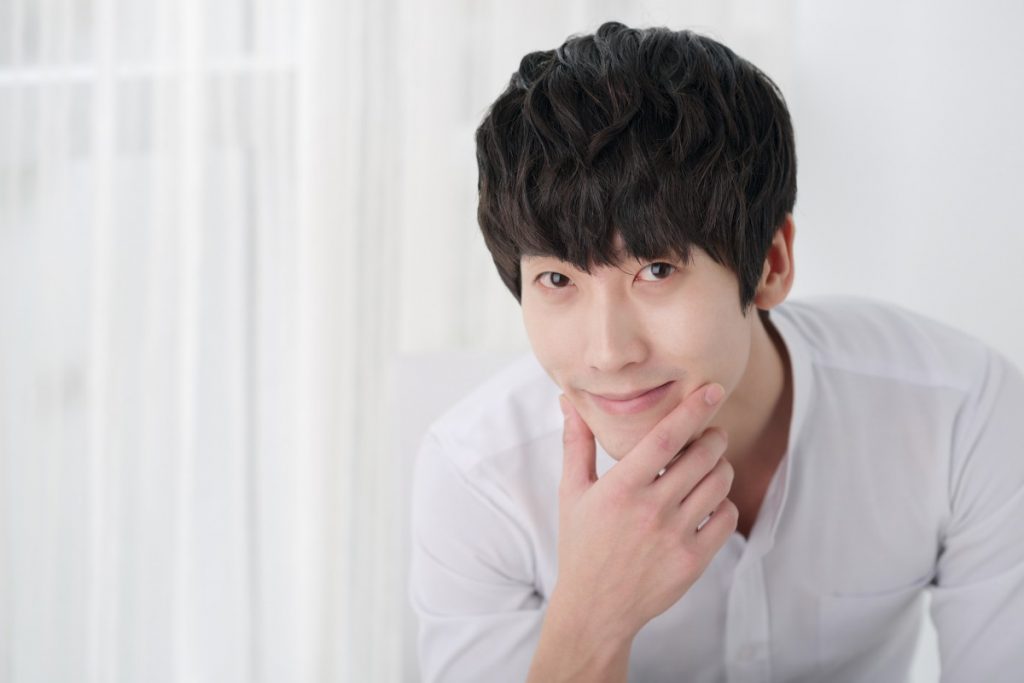 You definitely should get a two-block haircut. There are many ways to style it, so there's nothing to worry about if you don't like it. You can slick back the two-block haircut or leave it as is.
These days an undercut is very popular amongst young adults. Even some girls have undercuts because it's a trend these days.
If you are bored with your current hairstyle, you are probably asking should I get a two-block haircut? Well, the answer is simple. Yes, you should.
Why? Because the two-block hair cut is just an undercut with long hair on top. If you don't like it you can always go back to the barber and change it.
It's not like you have to stick to that hairstyle forever.
If you are interested in what to tell your barber and how to ask for a Two Block Haircut, keep reading on.
How To Style A Two-Block Haircut?
Many Asian men choose this style of haircut because it looks fashionable and can be altered to create versatile hairdos.
For example, many idols dye their fringe in various colors, or the fringe can be curled to generate a more heartthrob vibe.
The length of the hair at the crown can also range from a long, almost shoulder-length, to a shorter and clean-cut look that is perfect for everyday activities.
The short version of a haircut is more appropriate for working people that have to keep a professional and gentleman-like style.
However, if you are not limited by any appearance standards, it is a great idea to experiment and let your imagination roam wildly over the different options that the two-block hairstyle offers.
If you don't have the time or desire to style your two-block haircut, you can always just blow dry it after washing, and use a little bit of wax to mold your hair into a look of your choice.
For short and medium hair lengths at the crown, you can just leave it as it is, or slick it back for a sharper look.
The slicked to the back style will look incredible on people with oval and elongated face shapes.
If you have a perfectly round face shape, it would be best to let your fringe fall to the front or to the side to create an illusion of longer face features.
The best thing about a two-block haircut is that it can be arranged and altered according to your face shape, daily activities, and personal desires and wants.
How To Ask For A Two-Block Haircut?
Important things to tell him:
Fade with a #6 guard than a #4 guard and at the end a #2 guard.
Cut the top like a bowl cut but let it fall downwards.
Make sure to tell him not to cut the top too short.
The easiest way to get exactly what you want in the barbershop is to bring a bunch of pictures with you.
Every barbershop is different and has different styles of cutting. However, the easiest way to ask for a two-block hair cut is just to show the pictures.
Tell him you want a bowl cut but with an undercut. Don't be scared to tell him how you want your hair to be cut. In the end, it's you as a customer that pays him for his job.
Thankfully, many Korean actors and singers choose a two-block haircut as their favorite look, so you shouldn't have any trouble finding numerous photos of this hairstyle in magazines and on the Internet.
Make sure the person cutting your hair knows the difference between the two-block cut and the undercut.
This is a very popular flat iron amongst kpop idols.
You can also ask for a hair perm to keep the longer block of hair sleek and straight. This will save you time when dealing with messy bed hair, and give you a more edgy look that is easier to style. Give precise instructions on the length that you want to get and your expectations regarding the bangs.
Choose a style suitable for your head shape and your hair structure.
Being a young adult or a teenager is your time to shine and be in the spotlight, so don't be afraid to try something new.
Look as stylish as your favorite K-Pop artist, and get all the girls' hearts to beat faster when they see your extraordinary transformation.
How Do You Do a Two Block Haircut?
If you have tried everything and gave up on going do the barber.
Because he messes your hair every time up and you don't like it. Try to cut your hair yourself. It's not that hard and with time and some practice, it will save a lot of money and time.
How To Get a Two Block Haircut Yourself
Here we have written down all the steps you need to follow to get yourself a two-block haircut.
Here we have written down all the steps you need to follow to get yourself a two-block haircut.
Step 1: Start to wet your hair with hairspray or with your hands.
Step 2: Separate the top from the bottom hair and use clippers to keep your hair like this.
Step 3: Start with clipper number 4 | 13 MM to cut the sides and the back
Step 4: Take your time and don't rush anything.
Step 5: Now take clipper number 2 | 6 MM and cut the lower part of the back and the sides.
Step 6: Use the Andis T-Outliner to clean up the hairline from the sides and the back.
Step 7: To see the back use the Self Cut System and adjust the mirrors so you can see the back of your hair.
Step 8: Now that you've finished the back and the sides, remove the clippers.
Step 9: Use scissors to slowly cut the ends of your hair.
Recommended tools:
Image
Product
Rating
Price 

Wahl Professional 5-Star Magic Clip

Easy To Use
Adjustable
8 attachments


Andis Professional T-Outliner

Easy To Use
Beginner friendly
2 Hour Battery


Hair Cutting Scissors Kit

Full beginner set


SELF-CUT SYSTEM

Versatile
3-way mirror
Affordable