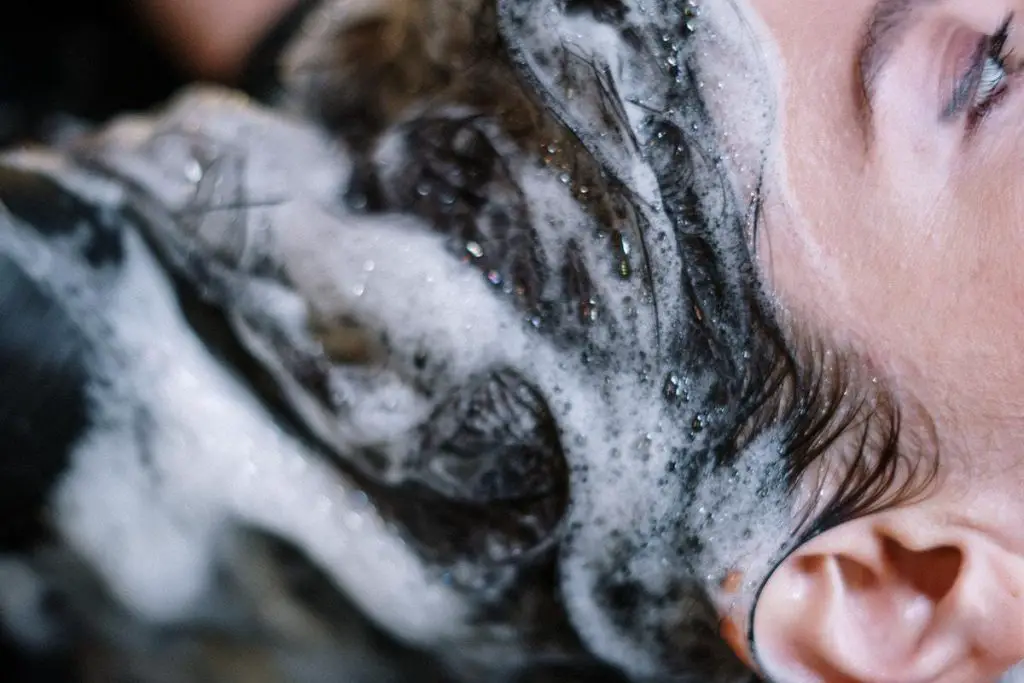 Shiseido has proven to offer nothing but quality. Using very advanced technology, it is a great brand for any kind of anti-aging technique. However, it also offers hair care in the form of products like shampoo and conditioner.
Since Shiseido is not exactly famous for its hair related products, a review is appropriate.
The Tsubaki Premium Moist Hair shampoo pays great attention to the scalp and is also a unisex product. It deals with issues such as roughness, itchiness, and dandruff as well as improving the texture of one's hair.
People who might be worried about the odor or oiliness of the scalp might be interested in this shampoo, too, as well as people who worry about the resilience and moisture of the scalp due to aging.
Even those who suffer from hair loss might want to give this product a try since a healthy and nourished scalp will ensure better, stronger, and more hair growth. This is something that many do not think about but is a good starting point to improve the overall condition of your hair.
Image
Product
Rating
Price 

Shiseido Shampoo

Easy to use
Affordable
Scent is great
Long lasting


Pros
Great for restoring damaged hair, especially if you've been dealing with a dry scalp.
The scent is great for people that like a strong smell. The shampoo is also long-lasting and gives great results.
Generally, people are satisfied with the product, especially how it makes the itchiness on the scalp disappear.
The hair feels a lot more rich and moist.
Cons
Strong smell can often be off-putting.
On the other hand, different opinions considered the product to be overrated compared to other shampoos that are on the market.
In some cases, people with sensitive skin had a fear of irritation after using the shampoo due to some ingredients found inside it.
Why You Should Use The Shiseido Shampoo
Shiseido is a high-end Japanese brand that offers much more than just shampoos and conditioners alone. The aim of the brand is to employ the best technologies for anti-aging techniques, in which the replenishment of the scalp and hair also comes into play.
Even though Shiseido has different products on the market too, they still have several shampoos available. Each of these addresses different hair or scalp related issues. Generally, people are satisfied with the results and trust that Shiseido shampoos are of good and promising value.
Shiseido Shampoo In-Depth Review
Hair Type
In terms of which hair type this shampoo is made for, it is actually focused more on issues related to the scalp. If you suffer from hair loss or very frizzy hair, you might want to look at another Shiseido shampoo to deal with this issue, and luckily there are plenty on the market. 
However, if you have issues with dandruff, itchiness, sensitivity, or smell coming from your scalp, you have come to the right place with the Tsubaki Premium Moist Hair shampoo. Not only does it remove the itchiness and smell, but it also leaves your hair filled with moisture and a smooth texture. 
Your hair will not feel as dry, and the quality will definitely improve as you are using the shampoo. This is regardless of whether you have thick hair, thin hair, already smooth or already damaged hair. The point is the constant nourishing and hydration that the shampoo gives. 
Scent
The scent, as was briefly discussed before, is very gentle and subtle, which is what most people prefer. The manufacturing process of this shampoo focused more on its beneficial properties rather than the packaging, the smell, and things of the sort. However, the smell seems to be pleasing, nevertheless. 
To be more specific, the smell has a floral note to it, with a mixture of a green herbal scent in combination with clean forest air. In other words, refreshing yet sweet. A rather neutral smell like this one is easier to be liked by more people rather than an intense, striking one. 
Lather
This shampoo comes with a rich, dense lather in order to gently yet fully cleanse the scalp and hair and give it the appropriate treatment to restore any damage or scalp troubles. 
The rich lather ensures a moisturizing and nourishing treatment, leaving your hair feeling incredibly soft and improving your scalp conditions immensely. 
Price
Generally, people consider the shampoo to be very affordable, especially considering what kind of improvements it offers for the scalp and hair. It is important to remember that Shiseido is considered a luxury brand, and these are normal prices when put on the scale. 
Of course, some will consider it out of their reach. However, any shampoo that heavily improves scalp conditions, damage, and/or hair loss will have to compensate at such a price. 
Image
Product
Rating
Price 

Shiseido Shampoo

Hair Type: Dandruff, Itchiness and Sensitivity
Scent: 9.8/10
Lather: 10/10
Price: 9/10

Is The Shiseido Shampoo Worth It?
The Shiseido Tsubaki Premium Moist Hair shampoo is definitely worth it if the kind of issues it addresses is what you are dealing with. Your hair will feel incredibly soft to the touch, and your scalp will no longer have strong odors or itchiness. 
The shampoo's aim is to replenish, nourish, and moisturize your hair and scalp rather than the product looking or smelling nice. Knowing this, it is almost guaranteed that it will prove beneficial to you. 
In order to get the extensive treatment, it is a good idea to get the shampoo and conditioner together, even though you probably will not have to use the conditioner each time you wash your hair, but rather turn it into a weekly deep cleanse. 
Something that might not come as a given, which was already mentioned before, is that this shampoo is also a great option if you suffer from hair loss. A healthy and happy scalp will produce more hair growth; it really is that simple.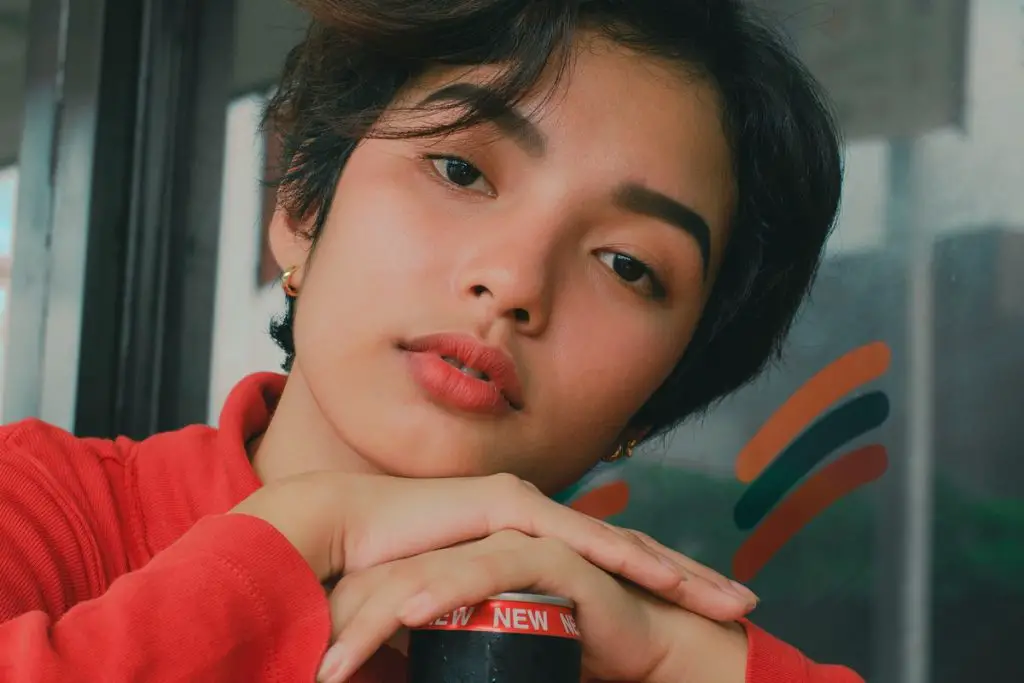 Review Conclusion
To conclude this review, there are very few bad things to be said about the Shiseido Tsubaki Premium Moist Hair shampoo. However, it cannot be stressed enough to keep in mind the purpose of this shampoo, which the restoration of the scalp and hair, as well as hair loss. 
It is a trusted brand with a trusted customer base, and whether you are a male or female suffering from an itchy, dry, rough scalp, odors from the scalp, or hair loss, you are almost guaranteed to see improvements after the first usage. 
The rich lather of the shampoo will convince you that it is thoroughly yet gently deep cleaning your hair and scalp, and the refreshing scent will make you feel nothing but relaxed. Hair loss will not be a problem anymore once your scalp has healed and gotten all the nutrients it needs. 
To conclude, this shampoo definitely lives up to its standard, and you will notice a difference in your hair and scalp texture almost immediately. It can be considered a reach for some, but knowing the brand's background is a logical compensation. 
A healthy head of hair is just as important as healthy skin, so do not be afraid to invest in yourself.