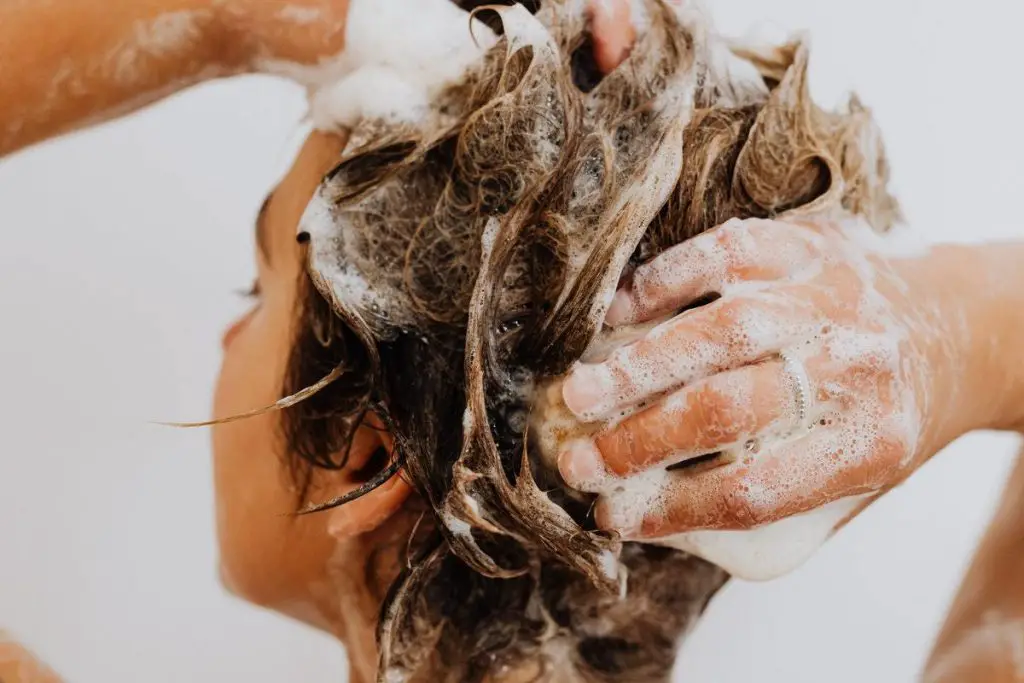 The shampoo is something we all use almost daily. Choosing the right shampoo for your hair is extremely important for the health of your hair. When you have damaged hair, a good shampoo/conditioner is even more important for your hair.
Kao Essential is a shampoo that is perfect for all types of hair. Especially great for dry hair that needs some essential damage care. You can also use this shampoo with color-treated hair or keratin-treated hair. You won't have to worry about this product stripping your color or hair treatment from your hair.
The shampoo is plant-based and works to wash away any impurities, build-up, and pollution that might be caught up in your hair. It also works to prevent an oily scalp. You can expect your hair to go from dry and brittle to soft and silky after using this product. You will be extremely pleased with the results you will receive.
Image
Product
Rating
Price 

Kao Essential Shampoo

Vegan-friendly
Cruelty-free
Packed with vitamins: A, B, C, E, Zinc, Magnesium, Fiber, Potassium and Manganese
Pros
This shampoo uses plant-based ingredients so it is vegan-friendly and cruelty-free. You will be able to use this product with confidence knowing that it is good for you and the environment.
This product is produced in a sustainable bottle. The bottle uses 50% less plastic than other shampoo bottles and is completely recyclable. The formula is even biodegradable.
This shampoo is packed with vitamins like vitamins A, B, C, E, zinc, magnesium, fiber, potassium, and manganese.
Kao Essential hair care contains rice water which can help strengthen your hair, reduce any frizz you might naturally have, add necessary moisture to your hair, improve the texture of your hair, and even repair damaged hair cells.
This shampoo is also rich in antioxidants, it will help cleanse any toxins that are trapped in your scalp. It can also prevent hair loss and graying hair.
Oleic acid adds moisture to your hair without making it oily. You will notice that your hair is softer and shinier when used properly.
Cons
The scent can be too strong for some people to enjoy.
There are also some issues that people with sensitive skin have experienced.
This product is safe for all types of hair, it is recommended to use in moderation if you have thin, fine hair.
Using too much rice water can deposit too many proteins and cause build-up.
This product contains oleic acid, which can cause dry scalp if you have a sensitivity to it.
Kao Essential In-Depth Review
Kao Essential shampoo is a gentle formula that is perfectly balanced to take care of your hair. The formula is infused with Japanese Tsubaki extract and rice water, which are great moisturizing agents.
You can expect this shampoo to restore moisture, nourish, and restore balance and health to your hair.
This product is infused with rice water. Rice water can improve both the look and feel of your hair.
It does this by getting rid of any split ends you may have, reducing natural frizz, and rehydrating dry hair without creating an oily scalp.
It has been found that those who use rice water on their hair also experience less friction and higher elasticity of their hair.
This is because when used on hair, it can strengthen the hair in some cases.
Japanese Tsubaki is rich in what is called Oleic Acid, proteins, and glycerides that your hair needs to stay smooth and strong. Oleic acid is a naturally occurring fatty acid found in vegetable fats and oils.
It works to control any water loss from your hair strands. This makes it hold moisture longer, become softer, and be more pliable. It also helps provide a healthy shine to your hair.
Oleic acid is naturally found, but it is possible to have a sensitivity. If you use this product and you do have a sensitivity, your scalp with a start to itch, you might experience more dandruff than normal, and you can experience a dry scalp.
It is best to keep this in mind, so you know the symptoms in case you do have a sensitivity.
It is important to keep in mind that this is a product you should use in your hair care routine in moderation. If you use a rice water product too often, it can end up damaging your hair and having reverse effects. Experts say this product should be added to your hair care routine just a few times a week.
Hair Type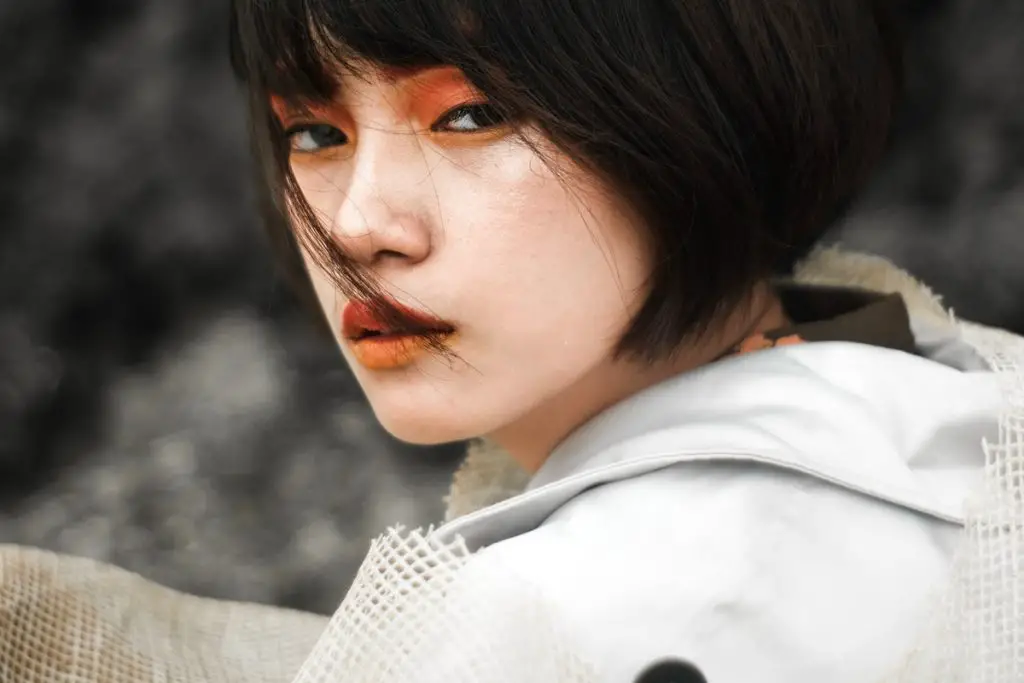 Kao Essential shampoo is perfect for any hair type. Your hair will thank you when it is looking soft and healthy after you use this shampoo.
This shampoo is especially great for dry, damaged hair. The formula is extremely gentle and paraben-free, so it can be used on even the most fragile hair for some extra strength.
The formula is so gentle you can also use it on color-treated hair and hair that has been treated with other chemicals as well. This shampoo will not dry out your hair or scalp, and it will not cause oily hair, either. 
It is important to note that you should not use this product if you have scalp or hair health issues, including sensitivity, irritated or broken skin, alopecia, or other scalp conditions.
Scent
The scent of this shampoo is a light, soothing fragrance. It is inspired by the Japanese rock gardens that bloom with tranquillity. The scent is refreshing and relaxing.
Lather
This essential damage care shampoo offers just the right amount of lather. Not too much where it takes forever to rinse out, but not too little that it feels like you're not cleaning your hair. 
Price
For a 10.1 ounce bottle of this product, you can expect to pay about $18.00. This bottle comes with a convenient pump for easy use. You can also purchase 1 bottle, 1 pump, and 1 refill for $34.00. 
If you want to buy the shampoo and conditioner set, you will get 1 bottle of each and two pumps. You can expect to spend $36.00 on the pair. 
Image
Product
Rating
Price 

Kao Essential Shampoo

Hair Type: All Types
Scent: 9.5/10
Lather: 10/10
Price: 9/10
Is The Kao Essential Shampoo Worth It?
If you are looking for a sustainable shampoo, Kao Essential is the shampoo for you. The formula is best for dry, damaged hair that needs essential damage care. You will be happy with the smooth results you get from the use of this shampoo. 
When you use this shampoo, you can expect your hair to feel completely clean. It can help you if you have oily hair or an oily scalp. The shampoo will work to lift any build-up or oils from your hair.
If you color your hair, this product is safe for you to use as well. If your hair is left dry and damaged after a color session, this shampoo will add some needed moisture back into your hair.
It will also work to smooth out any tangles that you may normally have when you wash your hair. You will be left with soft, silky hair after you use this product.
While these products do contain sulfates, they are extremely picky about which sulfates they add to their hair care.
The sulfates are mild and gentle that go through an intense exam to ensure their safety and effectiveness. The sulfates used are cleansing ingredients that reduce oily scalp tendencies, as well as dirt and build-up.
About Kao MyKirei
Kirei is a branch of Kao that specializes in promoting a life of balance, order, cleanliness, well-being, simplicity, and sustainability.
Their goal is to make lifestyle products that are innovative and purposeful that work to create peaceful moments for you.
They believe that you should be able to use a product and share care for the future of our environment and planet.
The company blends and balances Japanese tradition and folklore with innovation and today's technology.
From their inspiration to the ingredients they use in their formulas to the extremely ground-breaking, plastic reducing bottle, the main goal is to create products that promote balance.
They also show great respect for their customer base, as well as a sense of responsibility for everything they do as a company. They strive to show consideration, commitment, and compassion through their purposeful designs and products.
Providing a gentle and sustainable way to take care of yourself is very important to them.
Check out our review about
Kao Essential Hair Mask Review
Review Conclusion
If you are looking for a shampoo that is safe for all hair types and leaves you with sleek, smooth hair, Kao Essential is the shampoo for you. It has a gentle formula, so you can even use it on color-treated hair. 
It is also perfect for restoring moisture to dry hair, but it won't leave you with an oily scalp. This shampoo is perfectly balanced to give you the hair you've always dreamed of. 
The formula for this shampoo uses only vegan ingredients and is completely cruelty-free, which is fantastic. The bottles are also recyclable and use up to 50% less plastic than regular shampoo bottles. You can nourish and replenish your scalp with a shampoo that shows care for the environment.