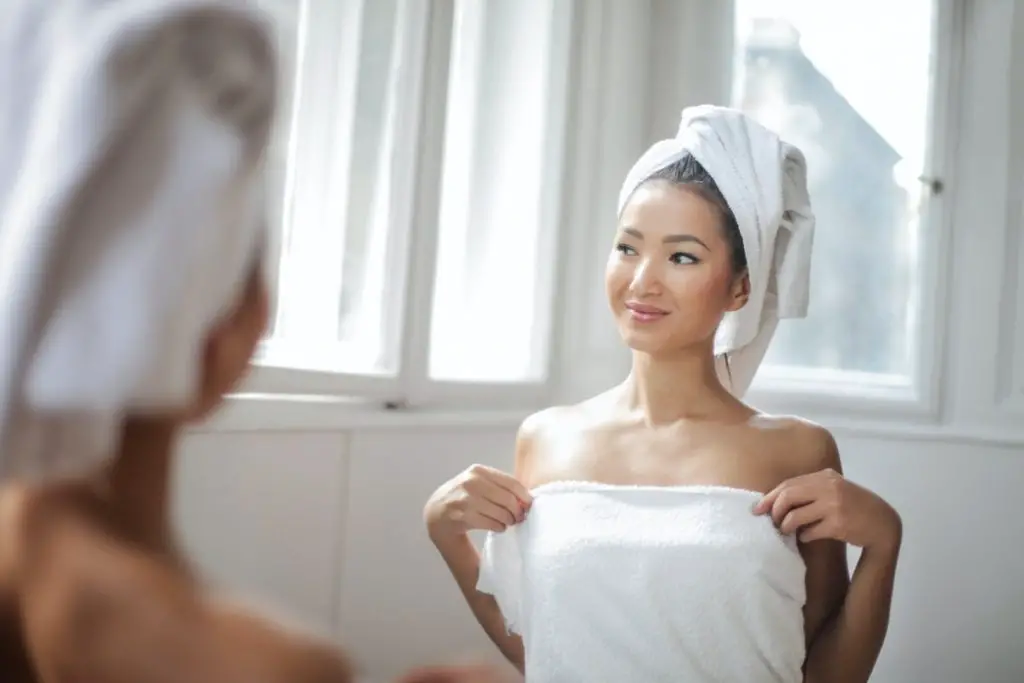 The Shiseido Fino Premium Touch Hair is a mask that's made only in Japan or Taiwan. They combine seven beauty essences to formulate a hair mask that many may consider a "holy grail" with only 5 minutes of your time once or twice a week. This nutrient-rich and humectant mask will restore even the driest and most damaged hair.
Please read our review to help you make some hair care considerations before purchasing the product. Not only will you be able to find the best price available, but you'll also know whether it's right for you to use or not. Being an informed consumer means you'll make better purchasing decisions.
Image
Product
Rating
Price 

Shiseido Fino Premium Touch Hair Mask

Hair Type: Damaged Hair
How To Use:
Shampoo, massage hair mask into hair and rinse with lukewarm water.
Hair Care Benefits in Using Shiseido Fino Premium Touch Hair Mask
We often put our hair through a gauntlet of daily stress and damage. This includes frequent use of hot water and hair-styling products. Even after using this mask only one time, there are noticeable improvements to smoothness and texture.
This makes Shiseido's premium touch hair mask ideal for almost any and all hair types needing tender, loving hair care.
Hair Type
This hair mask is fast and effective for dry and damaged locks due to perms, hair coloring, overexposure to sunlight, and other environmental hazards. It's a sublime, lifesaving regimen for split ends, frizziness, and hair breakage. This will not only strengthen and repair your hair but also provide the necessary protection.
Although designed with damaged and dry hair in mind, it's safe enough for colored hair or hair with a keratin treatment. It can even help to calm frizzy, out-of-control hair with annoying fly-aways. This can be a blessing for those days when your hair refuses to cooperate with you.
Scent
It smells sweet and soft, but it isn't strong or overpowering. It's not fruity or floral, but it is subtly fragrant. It's pleasant to the olfactory system, with some customers claiming it has a calming effect with an almost aromatherapeutic benefit.
Ingredients & Cautions
This mask combines seven of the best beauty essences, making it a perfect treatment for dry, damaged hair. Fino Premium Hair Mask has royal jelly extract, Lipidure Ex, and PCA (para chloroamphetamine). This leaves hair looking gorgeous, shiny, and nourished.
They get deep down and permeate each strand to restore lost luster and moisture, making your hair softer and more manageable. But these are what make the Fino Premium Touch Hair Mask an invaluable addition to your weekly beauty regimen.
The Seven Beauty Essences and What They Do
Royal Jelly Extract to moisturize and retain hair's hydration
PCA (para-chloroamphetamine) to strengthen each strand of hair
Lipidure Ex to repair and control damaged or uncooperative hair
Trehalos to retain moisture and restore a smooth texture to strands
Sorbitol to lock in moisture and is what gives the product its sweet scent.
Fitosterol to replenish and restore dry, damaged hair
Squalene to moisturize and give control to hair refusing to stay in its place
Other Ingredients
This luxurious hair mask has many other ingredients that contribute to beautiful, strong, and hydrated locks. Dimethicone and Glutamine, for example, help to protect and smooth the hair's texture, making it soft to the touch.
Of course, they also have classic ingredients, which are essential for any kind of hair mask formulation boasting such heavenly results. Things like water, cetyl alcohol, and tocopherol (aka Vitamin E) not only help retain moisture but also ensure the product is preserved, so the mask keeps for a long time to come.
When You Shouldn't Use This Product
Do not use this premium touch hair mask if you have a severe allergy or intolerance to wheat and gluten. Unfortunately, this product contains Hydrolized Wheat Protein and Hydrolized Wheat Protein Starch. If your allergy or intolerance is minimal, it might be okay to use. 
Always do a test on a a small spot on your skin before using it on your whole head to make sure you don't have any kind of unwanted reaction. If you experience any redness, swelling, and/or severe itching, stop using the product, and contact a dermatologist. This includes experiencing these symptoms when you're in sunlight.
Related Article:
The 7 Best Korean Hair Conditioners
Instructions on How to Use Shiseido's Hair Mask
The Fino Premium Touch Hair Mask is very simple to use. You will want to consider a few things before you start, but then follow the quick and simple steps. Doing everything according to the manufacturer's standards will give the best results.
Considerations Before Using It on Your Hair
You will want to make sure you use an amount appropriate of Shiseido's Fino Premium Touch Hair Mask in proportion to your hair's length.
How thick, coarse, and thirsty your hair is will also determine how much you should use. Because it's formulated with royal jelly, you shouldn't need too much. Here's a general guide, but adjust the amount as necessary:
Short, Fine or Thin hair – Nickel- to quarter-sized amount
Medium, Combination, or Normal hair – Quarter-sized amount to one tablespoon
Long, Semi-Thick or Damaged hair– two to three tablespoons or more
Very Long, Think or Parched hair – up to ½ cup
Application of the Hair Mask is Easy
Wash and condition hair as you normally would. Ensure every strand has a thorough rinsing and towel dry well. Loosely and gently comb tangles out, but don't let your hair dry too much. Don't yank or pull on tough knots.
Then, massage the mask into your hair, starting at the tips and working your way toward the scalp. Put on a shower cap and allow it to sit for at least 5 minutes. You may want to let it cure longer depending on how damaged, thick or long hair your hair is. Finally, rinse it out. Use once or twice a week.
Image
Product
Rating
Price 

Shiseido Fino Premium Touch Hair Mask

Hair Type: Damaged Hair
How To Use:
Shampoo, massage hair mask into hair and rinse with lukewarm water.
Use as a Leave-In Conditioner and to Control Frizzy Hair
This can also be used as a leave-in conditioner or spot treatment for frizzy hair. Take a dime-sized amount and mix with a dab of water (use even less for fine or short hair). Rub your hands together and apply it from the middle lengths to the ends of your hair. Style and brush your hair whichever way you like.
Storage
Be sure to keep your jar of premium touch hair mask stored out of direct sunlight and at room temperature in a dry area. Believe it or not, the medicine cabinet in your bathroom is not a wise place to store it. Do not store it near the shower or expose it to extreme heat and cold.
Precautions for Children
Keep it out of reach of small children by placing it in a closed cupboard or cabinet. Children under 12 years old should avoid using it. Minors between 12 and 16 years old should only use the mask under adult supervision.
Beware of Scams and Knock-Offs
As with a lot of high-quality beauty products, make sure the mask you're purchasing isn't an imitation. It should come from either Japan or Taiwan and nowhere else. If you don't purchase from one of the suppliers listed above, make sure you inquire about the mask's origin. If they don't respond or their answer is sketchy, avoid buying it altogether.
There are many knock offs that claim to be the real thing, but they're not and may contain harmful ingredients. Fake ones could actually do more harm to already troublesome locks.
Shiseido Hair Mask Final Notes
The ingredients in Fino Premium Touch Hair Mask not only nourish and transform your hair from root to tips. They also boost gloss, body, moisture, and the life of your hair color. Because this product is formulated with royal jelly, it will maintain softness and shine, especially for those in need of intense hair care.
We hope this review helped you make a sound decision to help lead you on a path to healthier and more beautiful hair. If you think this may not be the best thing for you, you could always give a jar to someone who you know would benefit from the blend of high-quality ingredients.