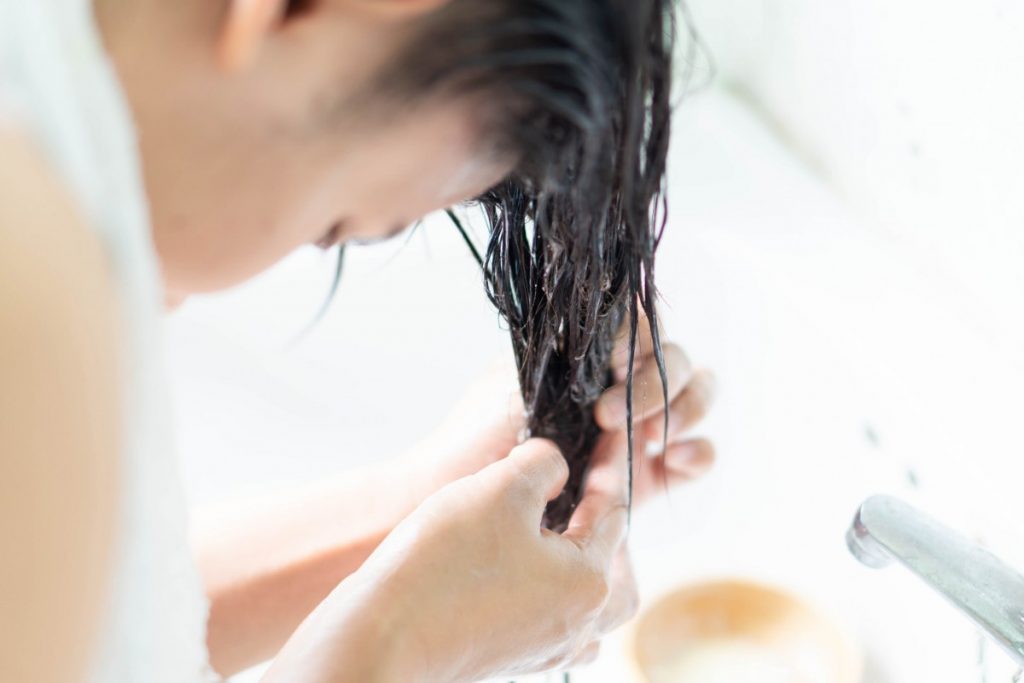 When it comes to picking out the best hair products, it can seem impossible because there are so many options out there. You want to make sure your product can make your hair shiny and soft while reducing frizz.
Shiseido Tsubaki is known as one of the most popular Japanese hair care brands in the world. Their conditioner uses high-quality oils and Tsubaki flowers, which are full of oleic and linoleic acids, making it easy for the product to absorb into your hair.
This conditioner is able to make your hair smooth, soft, and silky. You and your hair will both love it.
Image
Product
Rating
Price 

Shiseido Tsukabi Conditioner

Floral & Fruity Scent
Great for Dry and Damaged Hair
Leaves Hair Soft and Smooth
Pros
You will be left with silky smooth hair after use. It is quick and easy to get the greatest hair you've had in your life. All it takes is 3 minutes while you are already in the shower.
This product also helps reduce frizz, smooth strands, repair split ends, and retain moisture. This will leave your hair bouncy and properly moisturized.
The scent is a great floral scent that you will love. It is not over powering, and it will not bother you if you are sensitive to smells.
The pump that comes with the bottle makes it easy to get the product without having to pick up the product.
If you buy the set, there are even bevels on the top of the pumps, so you know which product you are going to be using without having to look.
You can purchase refill packs, so you don't have to constantly buy new bottles.
This is good for the environment because you aren't throwing away plastic bottles as often.
Cons
The containers are small for the price that you pay for the product.
Can get quite expensive when used very often.
Conditioner In-Depth Review
Shiseido Tsubaki is one of the top Japanese shampoo and conditioner brands around the world. It is crafted with top quality oils and Tsubaki flowers. With this conditioner, you will be able to easily achieve the soft, silky hair you've always wanted.
After you wash your hair, apply the Tsubaki conditioner while you are still in the shower. Leave the product on your hair for 1-3 minutes. If you have dry, frizzy hair, you should leave it on for 3 minutes.
After the time is up, rinse the product completely out. The Extra Moist technology softens the texture of your hair, leaving you with silky and easy to manage hair. 
The bottle designs are very sleek and elegant looking. The shade of red is really pretty and will make a perfect addition to your shower. When you buy the shampoo and conditioner together, the bottles look very similar, but they make it easy for you to determine which bottle is which.
On the shampoo bottle, there are bevels on the pump to let you know you have the right product. The plastic used is see-through, making it easy for you to keep track of how much you have and when you need to order more.
Image
Product
Rating
Price 

Shiseido Tsukabi Conditioner

Floral & Fruity Scent
Great for Dry and Damaged Hair
Leaves Hair Soft and Smooth
Ingredients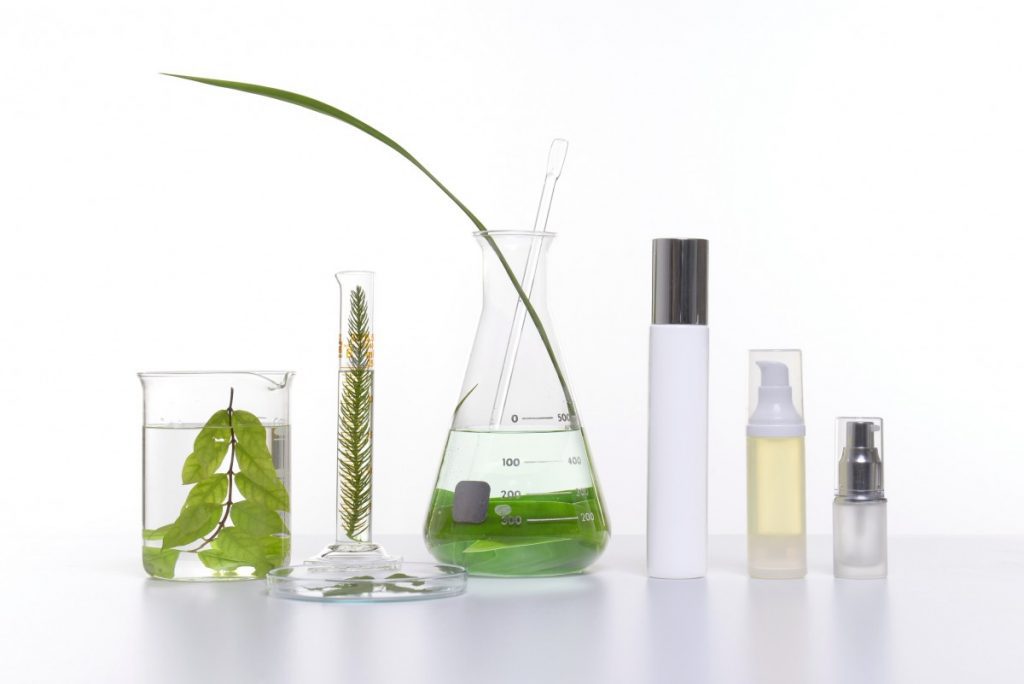 Some of the ingredients in this conditioner include camellia seed oil, soybean seed extract, black seed oil, royal jelly extract, oleic and linoleic acids, and lactic acid.
Camellia Seed Oil
Camellia Seed Oil consists of Palmitic and Omega-6 Linoleic acids. There are also countless anti-aging antioxidants. This oil is not greasy, making it the perfect moisturizer for dry and frizzy hair.
This oil absorbs quickly, working to promote new hair growth. If you have thin, fine hair, camellia seed oil will help you achieve thick hair.
Soybean Seed Extract
Soybean seed extract offers so many benefits for your hair. It contains vitamin E, which promotes hair growth. It works to repair hair follicles starting at the scalp. Soybean seed extract strengthens cell membranes that stimulate the growth of new, healthy hair strands. It also helps moisture retention, keeping your hair healthy.
Black Seed Oil
Black seed oil is antibacterial, anti-inflammatory, anti-fungal, and antioxidant. It is used to keep your scalp healthy by taking care of dandruff and keeping your scalp moisturized without being oily.
It can also help seal in moisture to individual hair strands adding shine and bounce. Black seed oil is used as a hair loss remedy when it is mixed with coconut oil. 
Royal Jelly Extract
The royal jelly extract is an extremely nutritious substance for your hair. It comes from young nurse bees and contains proteins that are important to cell growth. It is also great for nourishing both your scalp and your hair. 
Oleic and Linoleic Acids
Oleic and linoleic acids are different types of fatty acids, but both are essential assets for having healthy hair. Linoleic acid stimulates the scalp to promote hair growth, maintain a healthy scalp, and control the amount of water your hair maintains.
Oleic acid will also help to control the amount of water your hair loses while working to make your hair softer and more pliable. 
Lactic Acid
Lactic acid is an AHA, meaning it is a combination of natural and synthetic acids meant for exfoliation. It will easily strip out the dirt and pollutants that are stuck in your hair.
Lactic acid also maintains the pH balance of your hair and makes it easier to manage because of its conditioning qualities. It is also a protectant because it seals the hair cuticle. 
Salicylic Acid
Salicylic acid is most commonly known for being an acne-fighting ingredient. When used in hair care products, it works wonders at breaking down dead skin cells.
It has been scientifically proven to treat scalp conditions such as seborrheic dermatitis and psoriasis. It can control dandruff as well. Salicylic acid works more for the scalp than for actual hair strands. 
Buyer's Guide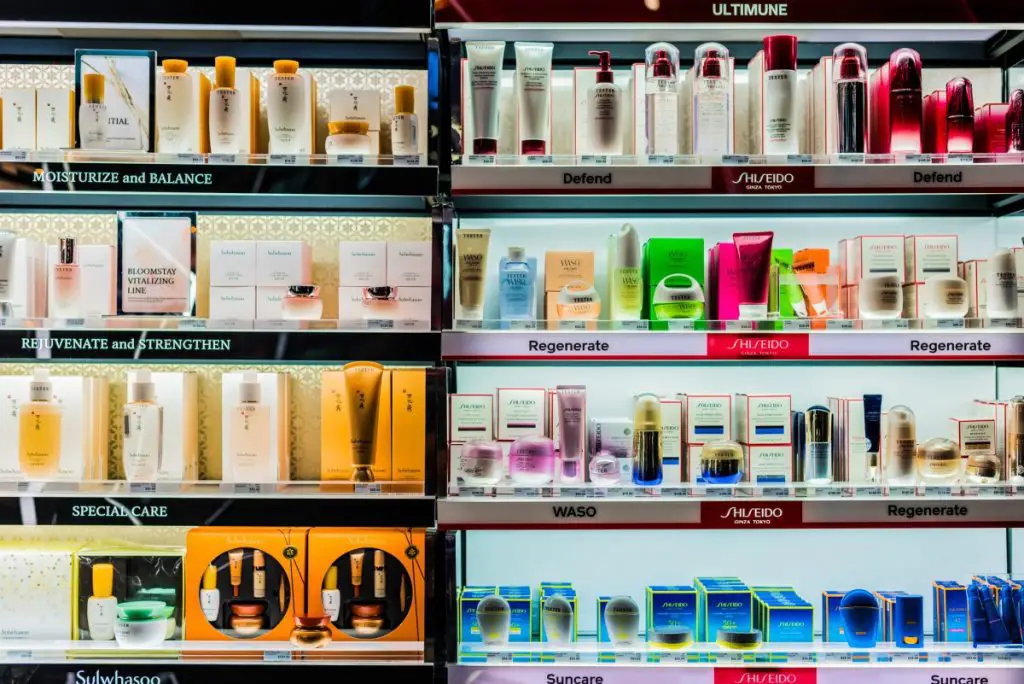 Here below, we've made a buyer's guide for you to see if this conditioner is the right choice for you. Generally speaking, this conditioner is one of the best out there on the market right now.
We've been using this conditioner for many months now and after trying some other conditioners there's none that come close to this one.
Hair Type
The Shiseido Tsubaki conditioner works for any type of hair, but it will do particularly well for dry, damaged, or flat hair. It is also a great product for Asian hair. 
Scent
The scent is the perfect combination of floral and fruity. It is clean and relaxing. It is not too strong, so you don't have to worry about it being overpowering. The scent is also long-lasting, so it will stick to your hair for a while.
Consistency
This product has a creamy consistency, making it easy to work into your hair. You can use as much or as little as you feel necessary in order to get the job done. You will enjoy the smooth texture of this product because it leaves your hair tangle-free and easy to manage. 
Related Article:
8 Best Leave-In Conditioner For Asian Hair
Is The Shiseido Tsubaki Conditioner Worth It?
Image
Product
Rating
Price 

Shiseido Tsukabi Conditioner

Floral & Fruity Scent
Great for Dry and Damaged Hair
Leaves Hair Soft and Smooth
Reading review after review, Shiseido Tsubaki conditioner is absolutely worth it. It was incredibly difficult to find any kind of issue that customers had using this product. 
The Extra Moist technology will leave your hair silky and smooth. It will work especially well for those with damaged hair.
The ingredients used in this conditioner can promote hair growth, taking your thin, fine hair and turning it into the thick, luscious locks that you love. 
This product is highly recommended by everyone who uses it. All it takes is a few minutes while you are in the shower. Apply the product to your hair after shampooing and wait for 1 to 3 minutes before rinsing out. If your hair is extra damaged, leave it in for the full 3 minutes. 
The formula will leave your hair smelling clean, flowery, and feeling extremely smooth. It works best when you use it together with the matching shampoo.
They share some of the same ingredients, so your hair will have extra coverage. There is also an ingredient that differs between the two product that is essential for your hair with each product. 
Shiseido Conditioner Review Conclusion
When it comes to finding your perfect shampoo and conditioner, it can be really difficult to find one that does everything you want it to. Lucky for you, Shiseido Tsubaki does just that. This product uses an Extra Moist technology, which softens the texture of your hair, adds moisture, and adds shine.
The ingredients used all have a specific purpose for taking care of your hair. You will be able to take care of your scalp as well as individual strand repair. It can help fix up split ends and keep your hair strong and healthy. 
This brand of shampoo and conditioner is everything you want out of shampoo and conditioner, plus more. You will love the texture of your hair after using this conditioner, and your hair will receive perfectly balanced moisture.