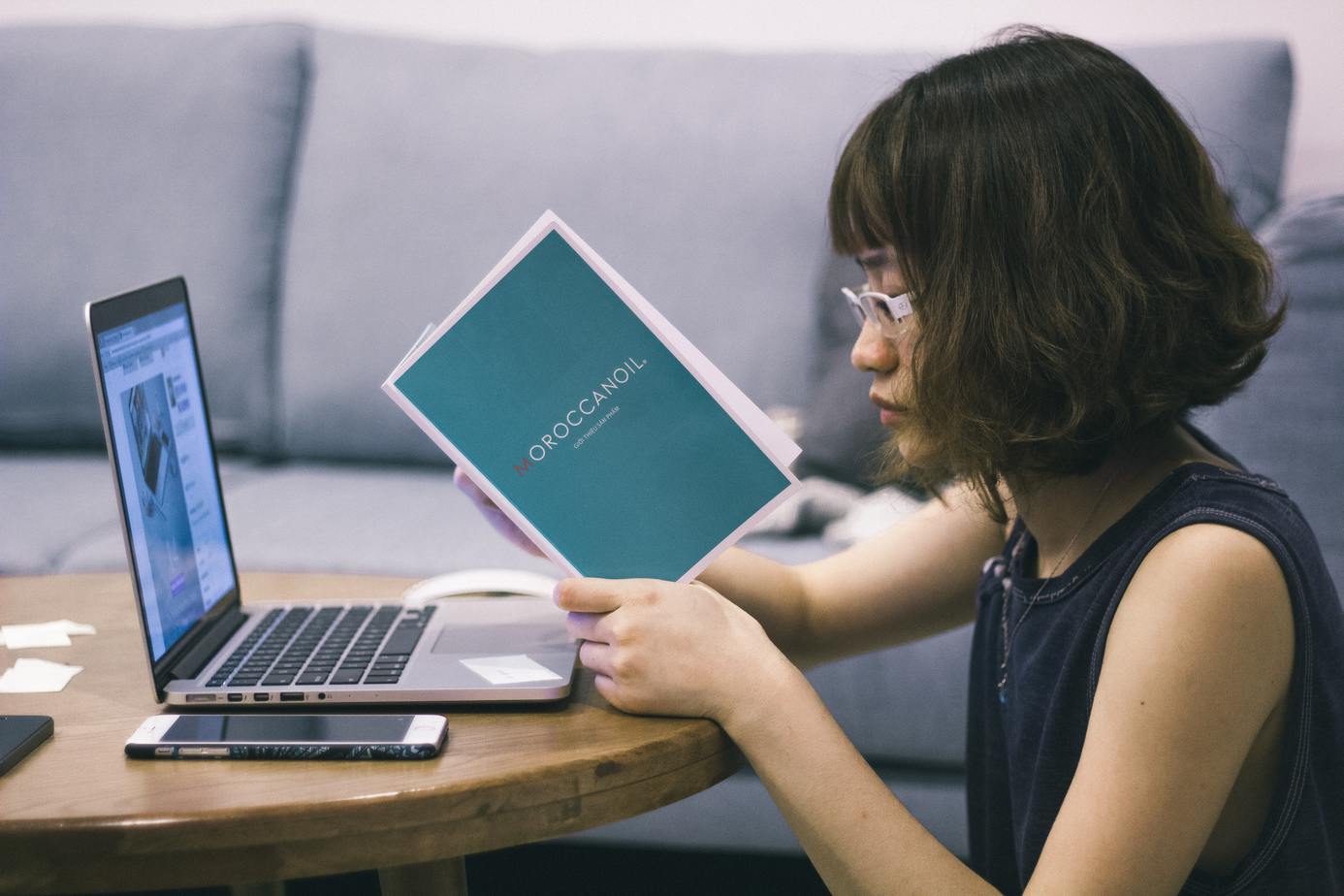 To take care of Asian hair, you should use the right shampoo, conditioner, and hair mask. Besides that treating it with care while using the hair products will result in silky smooth Asian hair.
Hair type and how to care for it, are dictated by our ethnicity. For instance, the way African hair is taken care of differs greatly from how Asian hair is cared for. What would work for Caucasian hair wouldn't necessarily work for Asian hair.
To an outsider, Asian hair is sleek and smooth. However, to one that has to bear the weight of such hair, he/she is well aware of the struggle that comes with it. The look and health of Asian hair are easily affected by how it is washed, the number of times it is washed and the products used.
For the purposes of this article, we shall take a look at and address the old-age question that most Asians tend to debate for hours on end. The question: how many times should Asian hair be washed?
8 Ways How To Take Care of Asian Hair
1. Choose The Right Shampoo
Choosing the right shampoo is essential, especially if you have dry Asian hair. I've had this problem myself back in the days and didn't know where to find a good shampoo.
Try to use a sulfate-free shampoo that will benefit the hair a lot. I have used 20+ different shampoos, and sulfate-free shampoos are definitely the way to go for Asian hair.
I see many people shampoo daily or every other day, and this shouldn't be done. You should try to only wash your hair once or twice a week at most.
2. Avoid Using Heat on The Hair
Try to use lots of heat. The heat will damage the hair and potentially ruining all of the hair. You don't want to become bald, don't you? Well, that's what I thought, so try to avoid any hot styling tools.
Using it once or twice a week is fine, but don't overdo it. Studies have shown that using styling tools can be very bad for the hair when used too often.
If you aren't sure if you should use heat on the hair and really need to use it. Make sure to use a heat protectant. This will protect the hair from getting burned.
3. Choose a Conditioner Wisely
Choosing a conditioner wisely is very important. It will give you the most results when using it correctly. Most conditioners are great for the hair, but it's extremely important to use the one for your hair type.
The one that I personally use is this one. It's one of the better conditioners I've used throughout the years, and I highly recommend it to everyone with Asian hair.
When I first started using this conditioner, it literally gave me goosebumps. That's how good the conditioner was, and I've never stopped using it ever since.
4. Use Hair Masks (once a week)
Hair masks are something that many people overlook. They either don't know about it or don't want to use them. However, it fascinates me how my hair turns out after using it. The results are outstanding!
Using hair masks is very easy. It's basically a conditioner that gives the hair an extra layer of protection. Another plus is that it makes the hair soft and smooth for a long time.
There are some people that are scared of using hair masks. They often think that it's a toxic hair product, but that's not the case at all. I use the Shiseido Hair mask. Try it yourself. If you don't like it, there's always a money-back guarantee.
5. Eat Healthily
Eating healthy is important, and everyone knows that. However, most people don't think it will impact their hair if they eat junk food all day. Little did you know it actually does. 
It might not be noticeable, but eating healthy will improve your hair significantly. There have been many professionals who showed that eating healthy will have a great impact on the hair.
So, if you've fallen into the junk food drain, make sure to get back into eating healthy.
6. Avoid Using Too Many Products
Using too many products will make the hair very oily. It makes the hair look like a hurricane of different products mixed together. More is not always better, and you can easily tell if you've used too many products if your hair feels oily.
Try to start with a small amount. This will ensure that you won't use too much from the start. If you need more, you can always add more but not when you've added too much already.
7. Don't Wash Your Hair Too Often
Try to avoid washing the hair daily, it will become very dry, and your scalp won't like it. It's recommended to wash the hair 1 to 2 times a week at most. 
Your hair won't survive if you wash it daily and don't treat it with care. You want to have rock-solid hair that's silky smooth.
8. Try Coconut Oil (every 2 weeks)
Try to use coconut oil. Coconut oil is known to be very good for the hair. Studies have shown that it's one of the most popular hair oils out there.
More and more people are using it daily because there's a track record of it actually working and giving results.
Tease your hair every now and then and see if coconut oil is something for you.
FAQ
How Often Should Asian Hair Be Washed?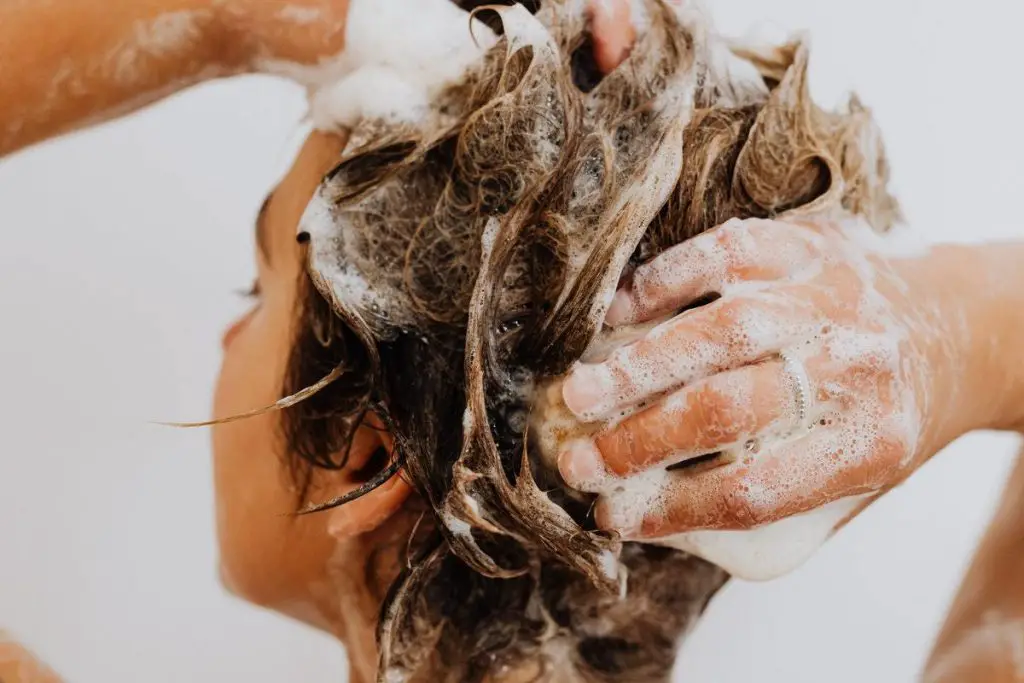 Generally speaking, we advise you to wash Asian hair with shampoo 2 or 3 times a week. This is better because you want to wash the natural oils away.
It's no secret that there are numerous opinions and thoughts on the topic. Regardless, the question still remains: how often should Asian how really be washed? Knowing the required frequency will change the health, feel and look of your hair for the better.
It's common knowledge that washing your hair too much can strip it off its natural oil. This can dry out your hair, causing it to become frizzy and tangle up. Of course, not washing your hair enough will only lead to an oily scalp that attracts dirt and dandruff.
Not to mention the constant split- ends that come by simply over-washing, under washing or washing your hair incorrectly.
Finding Balance in Asian Hair
Image
Product
Rating
Price 

ArtNaturals Tea Tree Shampoo

Hair Type: Oily, Normal and Dry


How can we find the proper balance that will avoid getting the hair too dry or too oily and still healthy? It is possible.
First things first, stop washing your hair on a daily basis. Washing your hair on a daily basis is overdoing it and will only damage your hair. 
The more good bacteria, the more maintained the PH levels are on your scalp and in the hair.
However, the more bad bacteria there are, the more likely that the scalp and hair to experience an imbalance in PH levels.
Washing your hair too much is the perfect way to get rid of good bacteria and increase the susceptibility of your scalp to get inflamed. In other words, if your scalp tends to get itchy a lot, consider cutting down on the number of times you wash your hair.
We'd highly recommend you to use a Silicone Free and Sulfate Free shampoo.
However, the less you wash your hair, the higher the levels of good bacteria in your hair. This, in turn, results in healthier hair and a healthier scalp as well.
For shiny, soft and healthy hair, stick to washing your hair two to three times a week.
If you have a problem with washing your hair only two to three times a week, then consider using dry shampoo.
Another option, that is often recommended by numerous hair experts, is using silicone-free conditioners and Gentle sulfate-free cleansers loaded with essential oils.
Gentle products that are less harsh on the hair and scalp should always be an option, regardless of the number of times you choose to wash your hair.
When it comes to generally washing your hair, always start at the scalp before working your way to the ends.
Now, the ends of Asian hair tend to be dry, while the scalp tends to be oily. Hence, you always want to use most of the shampoo on the scalp, and only using the foam from the shampoo on your ends.
This way, you get to rid of the excess oil in your scalp and avoid drying out and damaging your ends. After washing Asian hair, the next step is often moisturizing.
Applying oil to damp hair immediately after washing it ensures that the moisture is locked in and the hair stays hydrated.
Yet, this begs the question, what oil should one use to moisturize Asian hair?
Is Coconut Oil good for Asian hair?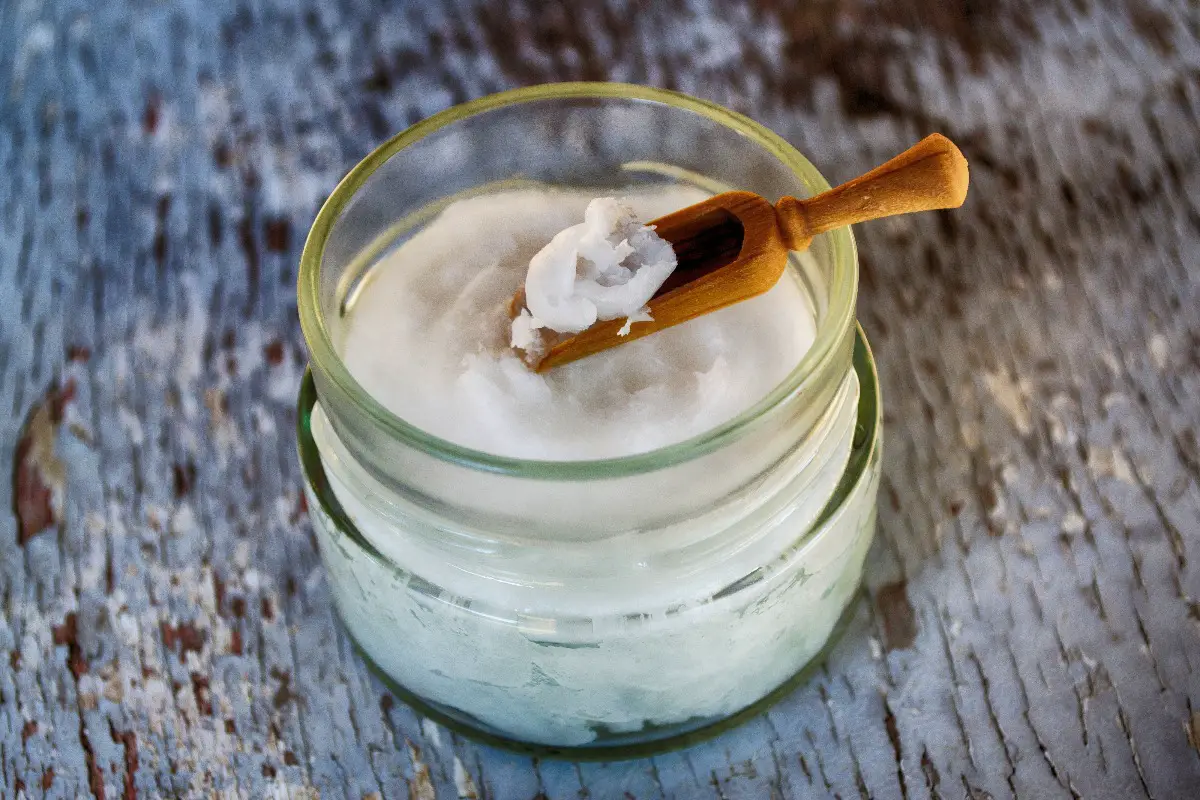 Coconut hair is perfect for reducing hair breakage and prevent damage. It's great for Asian hair since it improves the dryness most Asian's have while also keeping it soft and shiny.
Another commonly asked question is whether or not coconut oil is good for Asian hair. Before we can answer the question, understanding the properties of coconut oil and what it does to the hair is essential.
Coconut oil has a low molecular size which makes it easy for the oil to penetrate the hair shafts.
Additionally, it is also high in lauric acid which has been found to help retain hair protein. This can be extremely advantageous since protein works to strengthen hair and improve its overall structure.
However, this is where you need to be careful; too much of something is not always a good thing. In other words, you don't want to use or put too much protein in the hair or you'll only damage it.
Now, back to the question: is coconut oil good for Asian hair? The answer depends on the state of your hair.
If your hair is healthy, soft and thick, coconut oil is an ideal product to use. The oil will only work to improve its overall strength and increase the volume of your hair.
If your hair is dry, stiff or brittle, you can still use coconut oil. However, you want to avoid overusing the oil too much.
This is because too much protein could increase the stiffness of your hair and decrease its elasticity. Increased stiffness leads to hair breakage and damage.
The perfect oil to use for dry and brittle Asian hair is often argan or Camellia oil. Camellia oil not only helps keep Asian hair hydrated and moisturized, but it also promotes healing and prevents hair damage.
Of course, this doesn't mean that you completely disregard coconut oil if you have dry, brittle or stiff hair. It only means that you use less of the coconut oil and more of oils such as Camellia oil that will add moisture to your hair.