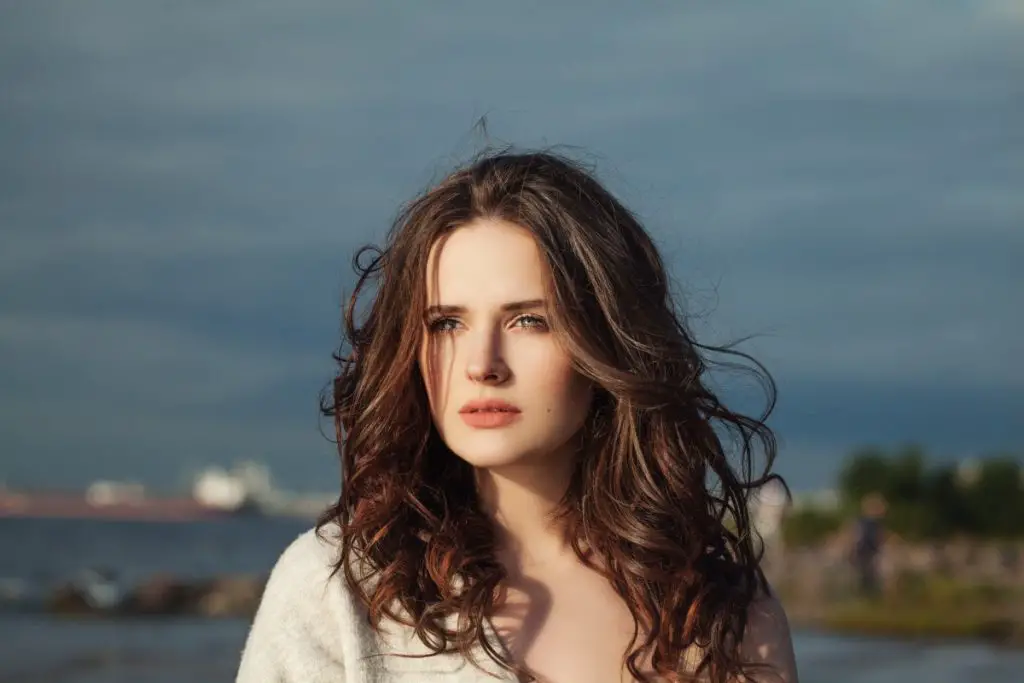 Making natural hair wet every day is fine. In fact, it's good for the hair to keep it moisturized. It's important to detangle the hair daily after making it wet. This helps the hair stay soft and smooth throughout the day.
Making your natural hair wet every day isn't bad for the hair if you aren't sure how to do this or how much to use. Take a spray and use it 4 to 5 times on the hair and massage it a bit into the hair with your fingers.
Once you're done, you can apply other hair products like dry shampoo or just leave it as it is.
With that said, let's dig deeper into the article.
Is It Bad To Wet Curly Hair Everyday?
No, making curly hair wet is great. It keeps the scalp moisturized. Keep in mind that it's important to detangle the hair every morning. You can do this with your fingers or use a good hairbrush like this one.
If you aren't sure which works the best, try the one I've mentioned above. That one works, and as a hairstylist myself, I have tried more than 15+ different hairbrushes.
It's essential to use a good hairbrush because using a brush that doesn't suit your hair type can do more harm than good.
Hairbrushes can feel very harsh on the scalp if it doesn't suit your hair type. All in all, it's important to detangle the hair daily.
How Often Should You Wash Your Curly Hair?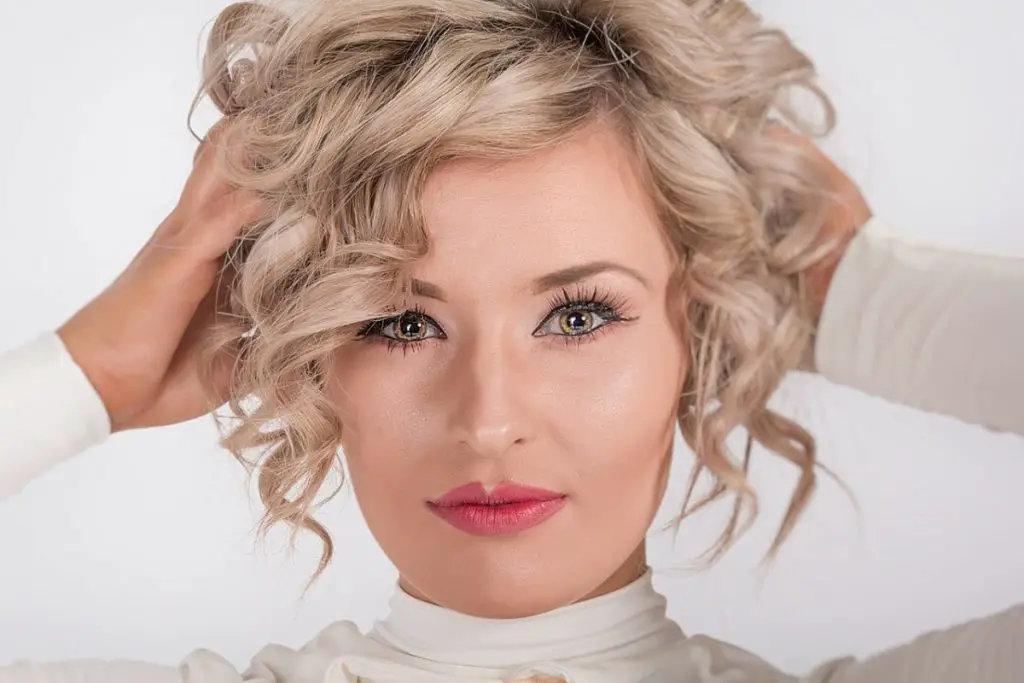 Ideally, you should wash curly hair 1 to 2 times a week. That would give the best results. For most people washing curly hair is pretty hard and often takes at least 15 minutes.
Therefore you should wash your hair at least once a week, if not more. Washing curly hair will make it more soft and smooth. Most people don't know that washing hair is important, but it keeps the scalp clean and less greasy.
Not only will it clean the scalp it will give your curly hair more volume. If you wash your hair every day or every other day, try to slow it down.
Washing your curly hair every day can make it oily very fast. This something many people forget about. They often wash their hair every day because it gets greasy.
Little do they know that the hair gets greasy fast because they wash it too often. 
Why Is Your Hair So Tangled After Washing?
The majority of the time, your hair gets tangled because it doesn't get enough moisture. This is easily fixable by adding oils or conditioners into your routine. After washing, it's important to detangle the hair with a good hairbrush.
Having tangled hair after washing is a very common problem many people have. The easiest way to deal with this is by using the right hair products.
Throughout the years, I've picked up some tips that make finding the right hair products easy. One of them is to find out what your hair type is, after that you can look for products that suit your need the most.
Finding out what your hair type is can be done by feeling it. Other ways could be asking your hairstylist. 
Once you've found your hair type start looking for a hairbrush that suits your hair, this could be hairbrushes for thick hair or thin hair.
This might look like a very small difference, but in reality, it's huge. Your hair will see the benefits once you start using the right hair products.
How To Detangle Natural Hair After Washing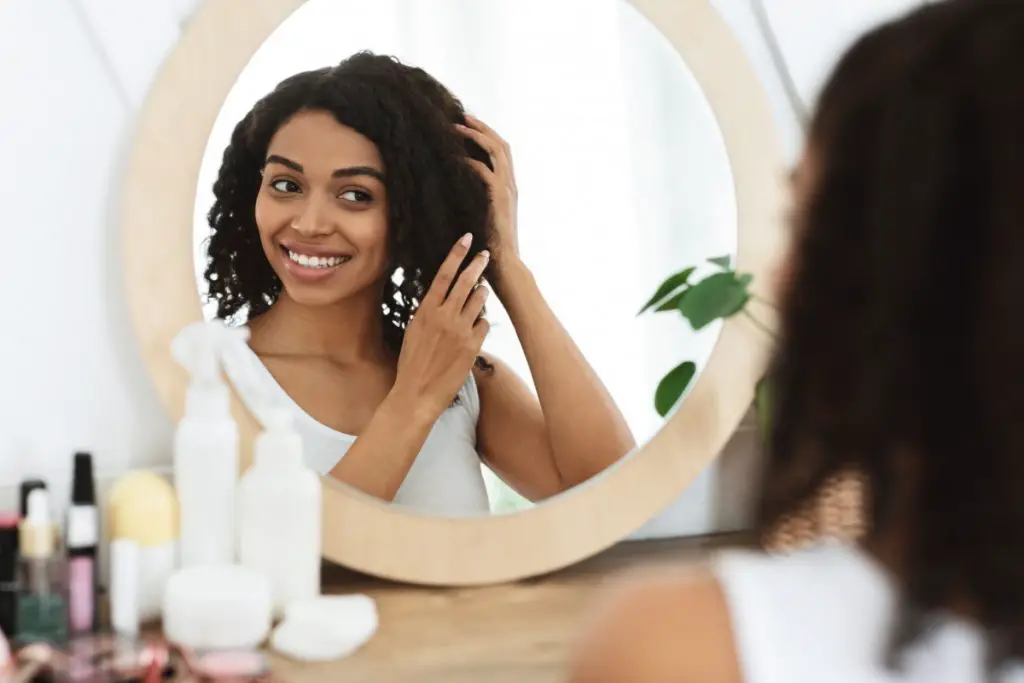 After working many years as a hairstylist myself, here are some good ways to detangle natural hair after washing.
Use a Good Hairbrush
Using a good hairbrush is extremely important. You don't want to use a hairbrush that doesn't work or is too harsh on your scalp. There are thousands of different brands out there, and finding a good one is pretty hard at times.
Here is one that I really like. This brush does the job extremely well while also making the hair soft and smooth. If you haven't used this one already, I highly recommend you checking it out.
Moisturize Right After Washing
Moisturize right after washing the hair will make the hair less frizzy. This is something that most people don't know about. If you use a moisturizer like oil or hair mask, it will make the hair very smooth.
This will make it very easy to comb through the hair when you're done washing. Give it a try if you haven't already. It might do wonders. That's what it did for me.
Apply Leave-in Conditioner
Applying a leave-in conditioner is great because it restores damaged hair. What I really like about leave-in conditioners is that it's not expensive at all and almost everyone can afford this.
The one I use is from Shea Moisture. It detangled the hair very easily after washing. Try it for yourself and see what kind of results you get from this.
Conclusion
As you can see, making natural hair wet daily is a good thing, it keeps the hair smooth and soft. It has many benefits and more people should do it. 
The majority of people that want silky smooth hair don't know where to start. By making the natural hair wet, you're off to a great start.