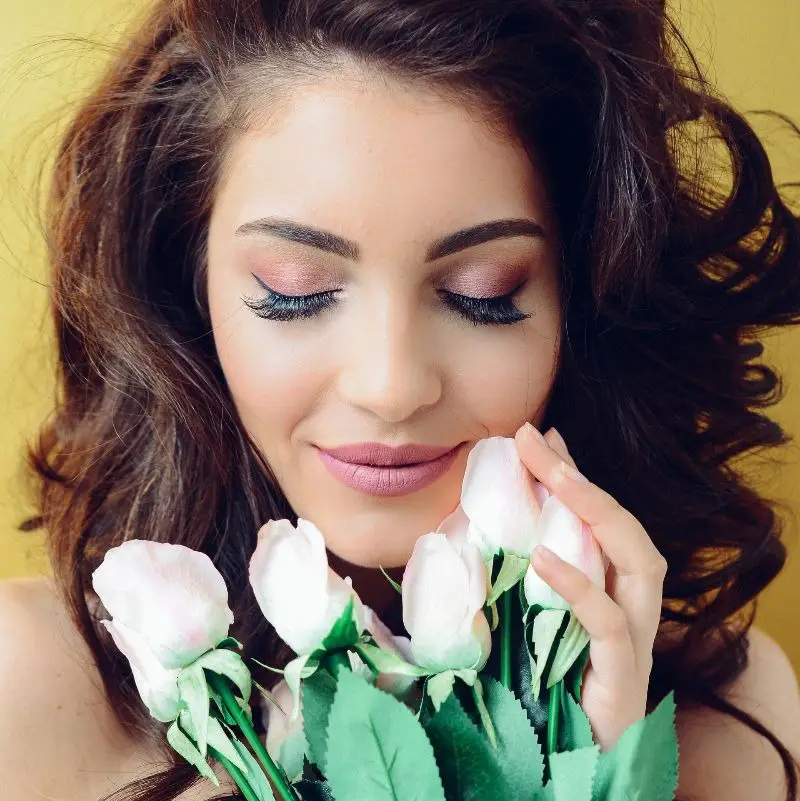 Where or not you're super into hair products, your hair is probably flat
all the time, or you just want to add some volume to it.
Now you're probably wondering what a volume powder can actually do to your hair. Adding volume is not always easy especially if your hair has always been flat since birth. So, here are the top 7 best volumizing powders for all hair types.
1. Got 2B Powder'Ful
Hair Type: Straight Hair
At first, we thought this product looked very cheap and amateurish. The packaging looks like it came out the '90s and we just weren't feeling it. So a couple of weeks later we've decided to give it a try because lots of people kept recommending this product to me.
We made the purchase
and we don't have any regrets buying this product. It does wonders to our hair
and still works perfectly today!
It very easy to apply and the volume you get from this product is actually insane. There is an instant lift, texture, and control, the best thing about it is, your hair doesn't feel greasy or sticky after using it. The hold is incredible and even for people with straight hair, it gives a lot of volumes. A little bit of this goes a long way, the product has over 270 reviews on Amazon with an average rating of 4.5 out of 5! Check it out here.
2. BOLDIFY Hair Volumizing Powder
Hair Type: Very Thin Hair
The BOLDIFY Hair Volumizing Powder has an elegant feel to it, the packaging looks premium and it's very beginner friendly. Even if you have very fine and thin hair, this product works really well to get the volume you need. Just use a little bit and rub it into the roots of your hair. Wait for a minute or two and your hair will look much fuller than before.
You can easily comb through when you've applied too much and you will feel refreshed after it because you don't need to add other products into your hair. There's no white residue, mess or matting and it will give a shine to it. If you're interested in this product, check it out here.
3. SEXYHAIR Big Powder Play Lite
Hair Type: Medium Fine Hair
The SEXYHAIR Big Powder Play is very popular among young women because it has a very modern look to it and it works significantly well for the price you pay. If you have short, fine and thin hair, this product is for you! It gives an incredible shine to it and your hair will feel thicker.
Just add a little bit to your hands, and rub it through your hair, that's literally it! The results of this product are fantastic and we highly recommend everyone to try it. You only need a small amount to add texture for any hairstyle out there. It has over 3,300 reviews on Amazon with an average rating of 4.3 out of 5. If you're interested in this product, check it out here.
4. Leyla Milani Hair Volume Powder
Hair Type: Long Fine Hair
The Leyla Milani Hair volume powder is
relatively new to the market, that's probably why it doesn't have many reviews
on Amazon.
This volumizing powder can be used for all hair types and it gives off a smooth feel to it. Some professionals use this and are definitely happy with the product. The volume you get is very decent for the price you pay. If you are interested in this product, check it out here.
5. OSiS+ DUST IT Mattifying Powder
Hair Type: Thinning Hair
The OsiS+ Dust is well-known, a lot of people have tried this product with great results. It's like a magic product for thin hair, the volume you get is absolutely incredible, it stays the whole day without retouching it every hour or two. It creates a very young look and the texture you get from this product is really good.
The only downside that we've seen with this product is, the size, we think that if you are going to use this every day it will run out within 2 or 3 weeks. If you are interested in this product, check it out here.
6. Design.ME Puff.ME LIGHT 
Hair Type: Normal to Coarse Hair
The Puff.Me volumizing powder gives an extreme texture and volume. We recommend it to people with normal or coarse hair because from the results we've seen,  it worked the best on people with those hair types.
An upside is that this product does not contain any nasty or harmful chemicals which means it's doesn't actually damage your hair, even if you use it on a daily basis. Just use a little bit of this product and you will see your hair volume go up in no time! If you're interested in this product, check it out here.
7. MATRIX Style Link Height Riser
Hair Type: Short Thin Hair
The MATRIX Style
volumizing powder is a professional beauty product on Amazon. It gives a great
volume for people with short hair. The texture you get will stay all day and
there's no retouching needed.
It works for all hair types and a little bit of this product can do wonders. It has over 110 reviews on Amazon with an average rating of 4.5 out of. If you're interested, check it out here.
Related Questions:
Are Volumizing Powder's Really Worth It?
Yes! They are worth
it. I have been struggling for
so many years to find the best product to just add a little bit of volume to my
hair. After all those years, I finally found the best volumizing powders that
actually worked for me. I wish that some had made a list before I spend a lot
of money on other products that gave just a little bit of volume.
Somethings to remember is to research the product and read reviews to see what other people are saying. Those people have tested the products themselves and know from their own experience if it's actually worth it.
If you are hesitating to buy a volumizing powder, you should really think to yourself that spending $10 to $20 on a hair product is nothing to buying a new t-shirt or hoodie for $30. A hoodie might be going a long way but you can't wear it every day and with a volumizing powder, you can.
What You Should Know Before Buying
Here are some important things to know before buying a volumizing spray or powder. The 3 most important factors are price, quality, and your hair type.
If you have a budget to spend on hair products, look for one that fits
into your budget but also one that actually works for you.
However, remember that some products that are on the cheaper side won't have the same effects as the other ones. So think carefully before buying one.
The quality is very important if you are going to buy a volumizing
powder. You want the volumizing powder to actually work and not waste money on
it. So make sure before buying it to look at some reviews on Amazon or YouTube.
This can definitely help someone like you to get more information about it.
Depending on the hair type you have, you should look at the pros and cons,
we've added to the products here above. Some work better for thin and fine hair,
others work better for thick and long hair.
Should I Buy The Spray Or Powder?
Using a spray or powder can actually make a difference because a spray you can just spray it into the roots of your hair and with a powder, you have to actually apply it yourself. What I like the most is a powder, you can mess around with it more and run it through your hands.
With a volumizing powder, you can take the amount you need and won't waste the product. By spraying it, most of the time you just spray it into some empty space.
How Do You Use Volumizing Powder?
Before you start using volumizing powder, you should wash your hair first and let it blow-dry or air dry. We advise you to not wash your hair every day but for the first use of your volumizing powder, it's better to wash it first.
Spray or take the powder and add a little bit of it to your roots
Rub the powder through your hands and make sure it's evenly spread
Massage it into your hair for about 1 to 2 minutes
Comb it back and voila you're done!
Conclusion
Hair products can actually make your hair look better, there are good and bad ones on the market. So choose carefully which product you are going to buy. For the volumizing powder, we've done a lot of research before writing this buyer's guide.
Given the fact that you read all the best reviews, how do you know which one to actually buy and works for yourself? well, buying hair products for people with hair types can be really hard, especially if you have tried a lot of products already and none of them really worked. That's why we made a list of the 7 best hair volumizers out there!