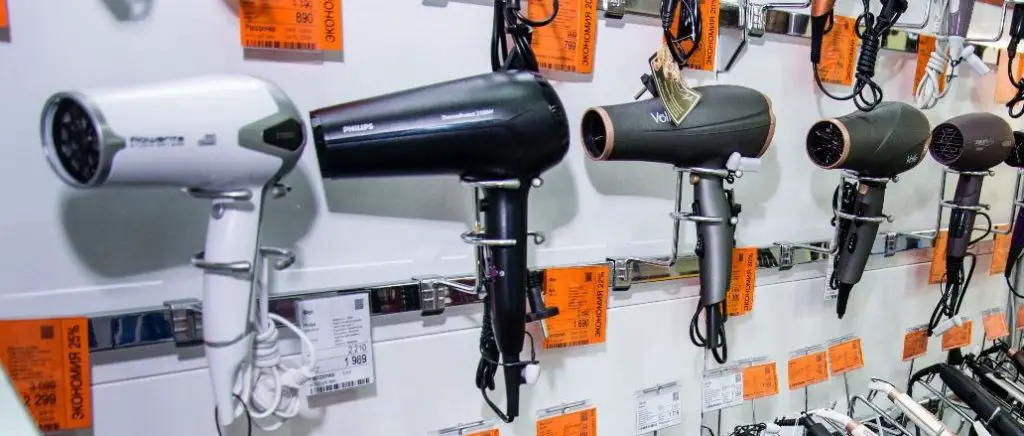 Looking good is essential for everyone. Millions of people blow-dry their hair every day because blow-drying makes your hair makes it look way better than air drying.
There are tons of
different hair dryers on the market and you probably don't know which one is
the best for Asian hair. There are so many mistakes we made in the beginning by
buying a lot of different hair dryers. We made a list of the 9 best hair dryers
that are the best for Asian hair.
1. Dyson Supersonic Hair Dryer
The Dyson Supersonic Hair Dryer is somewhat on the expensive side even for us it was a really big investment. A hairdryer that costs over $300 that sounds insane! After we use the product we really understood why it had over 1,600 reviews on Amazon with an average rating of 4.5.
The hairdryer works really well with Asian hair because it prevents extreme heat damage to protect the natural shine and you already know most Asians have pretty dry hair. It's ultra-fast for drying your hair after a shower or bath, it only took us 10 minutes to dry our hair fully and we have pretty long hair. You can check it out here on Amazon!
Pros
Works really well with Asian hair
Super-fast for hair drying
4 heat settings
3-speed settings for fast, regular or gentle drying
Extremely high quality
2. Revlon One-Step Hair Dryer
The Revlon One-step hair dryer is a must-have for every girl out there. This is a brush that works as a hairdryer and a volumizer. It provides over 1100 watts that just perfect for most people. This hair dryer is literally perfect for Asian hair because Asian hair is flat most of the times and with this, it will get volume in no time.
Normally it takes a long time to do my hair in the morning but with the Revlon hairdryer, it only took me around 10 to 15 minutes fully styled and ready to go.
The product comes has 4 different colors you can choose from. You can use the hairdryer for everyone in your family and it could be a great gift for a friend! You can check it out here on Amazon.
Pros
Blow-dryer + Volumizer
Fast and easy
Beginner-friendly
Relatively cheap
Premium feel
37,000 ratings on Amazon
Cons
Motor not as good as expected
3. TREZORO Ionic Salon Hair Dryer
The Trezoro is really a basic hairdryer but more advanced. It has advanced ions generator built-in. This is perfect for speeding up the hairdryer. This is especially good if you have really thin Asian hair because the hairdryer will protect it from becoming too dry.
It has 3 heat settings and 2-speed settings for all hair types. It has a detachable rear filter that's easy to clean up. If you don't like blowdrying in a hot setting, there's also a cold shot button which makes cold air come out to blowdry. This blowdryer has over 2,900 reviews on Amazon with an average rating of 4.4 out of 5. Check it out here!
Pros
Beginner-friendly
2200 DC motor
Very good for fast drying
A cold button that actually is refreshing
Lightweight
4. BaBylissPRO BAB2000 Ceramix Xtreme
The BaBylissPro BAB2000 is extremely good for people with hair salons. It has a really professional feel to it and works flawlessly. It has multiple heat and speed settings and it's way better than those on the market in that price range.
You pay around $20 to $30 more for this hairdryer but it's definitely way better quality the mediocre cheap ones. This hairdryer can go years and years to the future and it still will work the same as a brand new one.
This blow dryer has very strong power and the settings are easy to use even for beginners. This dryer really puts out some major air and it has a premium feel to it. It has over 4,000 reviews on Amazon with an average rating of 4.4 out of 5, check it out here.
Pros
Very powerful
Heat settings are really good
The cold button also works surprisingly well
Cuts blow-drying time in half
Cons
Using it too hot can cause breakage
The BABNT5548 is better for only around $20 more
5. BaBylissPRO BABNT5548 Nano Titanium
The BaBylissPro BABNT5548 is like am upgraded version of the one here above. The quality is better and it feels like higher quality material. For the settings, it's the same, multiple heat and speed settings and a cold button.
If you consider buying a relatively mid-priced hairdryer, this is the one for you. The BaBylissPRO BABNT5548 is significantly better than the average blow-dryer that are in the department stores. Some people always buy various hair dryers from shops for around $30 to $40 and those only go 1 or to 2 years before it stops working.
So stop wasting time if you want a really good hairdryer for a decent price. It has over 3,800 reviews on Amazon with an average rating of 4.5 out of 5, check it out here.
Pros
Lightweight
6 heat/speed settings
High quality feel to it
Durable
Beginner-friendly
Cons
The cold shot isn't that cold
Only in blue available
6. JINRI 1875W Professional Salon Grade Hair Dryer
The JINRI 1875W hairdryer is really good for people that don't want to spend a lot of money on a good blow-dryer. This blow-dryer works really well for Asian hair because it's very customer friendly with only 3 heat settings and 2 speed settings you can't really go wrong.
It's not as expensive as the other ones but way better than the average blow dryers in the department stores. It has over 1,860 reviews on Amazon with an average rating of 4.6 out of 5, check it out here.
Pros
Great drying power
Excellent build quality
All features included
Nice packaging
7. Conair 1875 Watt Ionic Ceramic Fast Drying
If you are looking for a hairdryer that has a very long life span and works really well for Asian hair, the Conair 1875 hairdryer is for you. It dries your hair surprisingly fast for the price you pay and it's never too hot.
The hairdryer has a very powerful and the diffuser is easy to attach. The cord is pretty long so you don't need to stand very close to the mirror. For the price of this blowdryer, you can't really go wrong. It has over 3,330 reviews on Amazon with an average rating of 4.3 out of 5, you can check it out here.
Pros
Perfect for beginners
Lightweight
All features
Comes with diffuser
Cons
The cold shot is somewhat weak
You get what you pay for
8. 6th Sense Masterpiece Professional Hair Dryer
The 6th Sense Masterpiece hairdryer is literally the coolest hairdryer on the market right now. You can buy it in 3 different colors and it has lots of features.
The hairdryer is used by professionals and is super lightweight. It has an ION that you can turn on and off which gives the hair more body while blow-drying. It's compact for traveling and beginner-friendly, it could be somewhat on the expensive side but it's definitely worth it.
It has over 250 reviews on Amazon with an average rating of 4.3 out of 5, check it out here.
Pros
Super lightweight
Very cool design
High quality
Strong blowdry power
Efficient
Used by professionals
9. Revlon 1875W Volume Booster Hair Dryer
This hair dryer has all the features you need and is very quiet. It has a user-friendly design and overheating protection
It works really well if you have Asian curly/straight hair because it blow- dries your hair within 10 minutes. It has 860 reviews on Amazon with an average rating of 4.3 out of 5, check it out here.
Pros
Beginner-friendly
All features
Looks very modern
Great for curly hair
Small and quiet
Frequently Asked Questions
Is the Dyson Blow-dryer really worth it?
Yes, the blow-dryer is really out of this world if you compare it to the other ones. You should really see it as an investment because you will be using the blow-dryer for at least 5+ years.
Do these blow-dryers work well on Asian hair?
Yes, for 99% of those with Asian hair these are the best blow-dryers we could find. There might be a 1% out there with a different hair type that doesn't like these blow-dryers but we always make sure that we recommend the best ones out there.
Buyer's Guide
Here below you can find everything you need to know before buying a hairdryer that fits your Asian hairstyle. There are lots of different factors you have to consider before buying one like:
Hair Type
Your hair type is really important for a blow-dyer because with thin hair you want a blow-dryer that gives a shiny look with a soft touch to it. Most of the blow-dryers have different features built-in so really look for blow-dryer that you are excited to purchase
Different types of blow-dryers
Blow-dryers come in all sorts of different colors and quantities. If you are going to buy a blow-dryer, look for one that really suits your style because a good blow-dryer really makes a difference.
Lightweight blow-dryers
Quiet blow-dryers
Cold shot blow-dryer
As you can see there are a ton of different blow-dryers on the market. Some expensive and others are less expensive. It all depends on the one that you like the most so choose wisely and try not to waste money.
Quality
Like we stated here above, the quality of a blow-dryer is very important if you want to go at least 2+ years of using a blow-dryer. So look carefully through the blow-dryers and find one that you think is really beneficial for everyone.
Price
Price ranges from $20 to $400 depending on the blow-dryer you buy. However, you should also know that almost always more expensive ones come with way better quality and durability. So keep in mind that you get what you pay for.