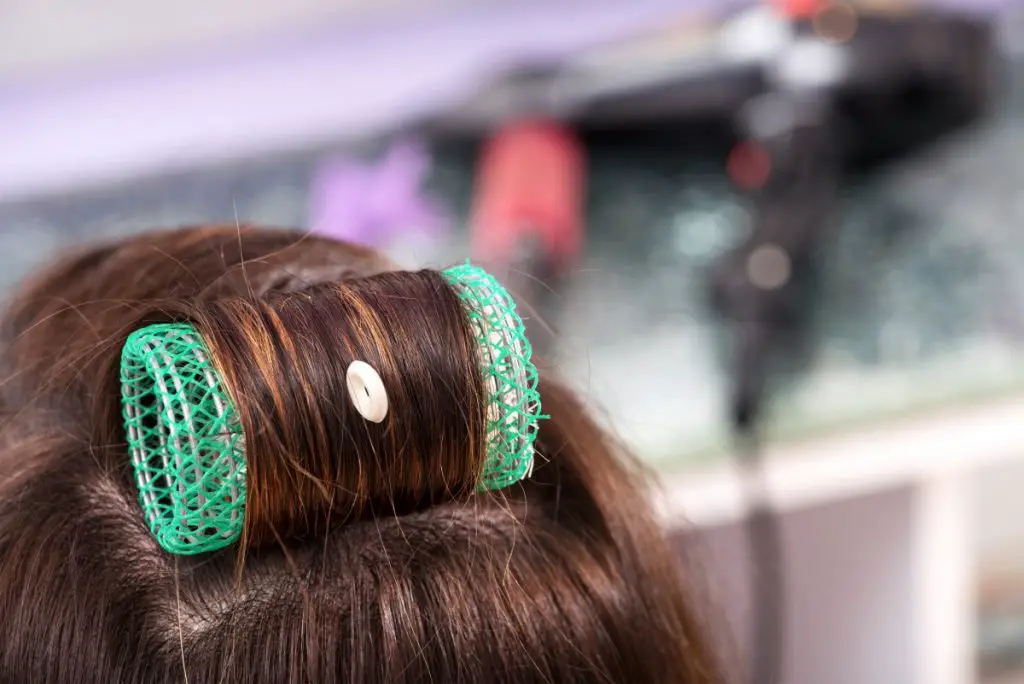 In the past, there was a great emphasis on chemically altering your hair – whether it be through relaxers or perms. Nowadays, however, there's a much greater emphasis on natural hair. Gone are the days when everyone would get treatment after treatment on their hair to make it look a certain way.
Keeping in line with this trend comes the increased use of rollers. Rollers can help you curl or wave your hair without using a hair styling tool, such as a curling wand or a flat iron. There are many different types of hair curlers to choose from. So, it's natural to be a little confused.
If you're looking for hair rollers for your natural hair, you're in the right place! Below, we've reviewed some of the best hot rollers to help you make a more educated decision.
Best Overall – Curlformers
Curlformers are one of the best types of curlers on the market. This Curlformers kit is for long curly hair, but you can find Curlfromers kits for all hair types and lengths. No matter the texture of your hair, you'll easily use these rollers and get your desired results!
One of the best features of these curlers is that they're heat-free. This means that you can use them easily on wet or damp hair. With other products that use heat, you'd usually have to dry your hair first and then apply the rollers – but not with these.
Curlformers' rollers are a huge hit among consumers with natural hair. Perhaps the most significant reason behind this is the high quality of the product.
This Curlformers' kit comes with 40 high-quality kits, 20 that curl your hair in the clockwise direction, and 20 that curl it in the anti-clockwise direction.
This allows you to create the kind of curls or waves that you want. Curlformers give you a lot of flexibility when it comes to doing your hair!
Best Budget – COTU Perm Rods
If you're looking for rollers on a budget, the Cotu Perm Rods are an excellent choice. Out of the many hair curler types out there, perm rods are very popular among people with natural hair. Perm rods can be thought of as the opposite of hot rollers.
They're cold wave rods that can be used to create different kinds of curls. Since these rollers don't use heat, they can be used on wet and dry hair.
These non-slip rods are extremely easy to use and can be secured in your hair with rubber bands. They're also long-lasting and durable, making them a great investment to make, especially when you're on a budget! These rollers have flow-thru vents that ensure better saturation in your curls.
The COTU perm rods are available in four different colors; tangerine, sandy, lilac, and grey. Each color has a different diameter, to give you a different kind of curl. This set includes perm rods of a larger diameter to give you larger curls.
All four colors in this COTU set vary slightly in diameter and are ideal for long curly hair. If you're looking for long-lasting tight curls for short hair, look COTU's red, yellow, or blue perm rods.
Suitable Alternatives
Do you not have the time to purchase a good set of hot rollers? Do you need to get those luscious curls ASAP? There are some suitable alternatives to hair rollers that you can use.
Curling Iron/Flat Iron
The most obvious alternative is using a curling iron or a flat iron. These hair styling tools are extremely popular and can be used to make any hairstyle quickly. So, if you're in a rush, you may choose to use these tools.
However, keep in mind that using these products may damage your hair because they apply a significant amount of heat to your hair.
Using a curling iron or a flat iron occasionally is okay, though, as long as you remember to use a heat product on your hair!
Straws
Don't want to apply any heat to your hair? Don't worry, you can use straws! Yes, that's right. This common household item actually makes for a suitable alternative to hair rollers.
All you have to do is grab a straw, wrap a strand of your hair around it and pin it up. The result will be beautiful tight curls. You can also keep these straws in overnight!
Bobby Pins (or any pins really)
This is one of the oldest alternatives to hair rollers. All you have to do is grab a strand of hair, roll it up, and pin it to your head.
Usually, people wrap the strand around their finger, then take their finger out and pin it up. You don't have to worry about making every curl even.
In fact, a little bit of unevenness will make your curls look more natural. Leave your curls pinned up overnight, and open them in the morning for luscious curls.
Pros and Cons of Hair Rollers
Still unsure whether to use hair rollers on your natural hair? Here's a list of pros and cons that may make things a bit more clear for you!
Pros
More volume: Hair rollers tend to give you a more relaxed curl and add a lot of volume to the root of your hair.
Natural Looking: Since hair rollers work to slowly curl your hair, and result in more relaxed waves, they give you more natural-looking curls.
Comfortable to sleep in: Most hair rollers that don't use heat are comfortable to sleep in! Keeping rollers in your hair for longer also gives more long-lasting curls.
No heat damage: If you use foam rollers, you also protect your hair from any heat damage that products such as curling irons cause. Of course, this wouldn't apply to a hot roller.
Cons
Tricky application: Hair rollers may be a bit challenging to apply the first time you try. It requires some patience and practice to apply them the right way, but you shouldn't face a problem once you get the hang of it.
Slow To Work: Hair rollers take longer to curl your hair than tools such as a curling wand. A hot roller takes less time than foam rollers.
FAQs
Is Roller Setting Healthy For Natural Hair?
Whether you're looking to straighten your natural hair or give yourself a nice set of waves, a roller setting is healthy for all different natural hair types.
Roller setting reduces the possibility of heat damage to your hair, which would be there if you used a hairdryer, curling wand, or flat iron.
Applying heat can also cause your hair to become dry and brittle because it strips your scalp of the cuticles that retain moisture and keep your hair strong. Hence, roller setting also helps retain moisture in your scalp and keeps your hair looking soft and healthy.
Roller setting also keeps your hairstyle intact for a longer time compared to using hair styling tools. This is because roller setting is tension-based. Hence, using a set of rollers on your hair will bond your hair to remain in that shape for a considerable period.
Roller setting right after you wash your hair will ensure that your style doesn't lose shape for a long time, but it works just as well on dry hair too!
What Type Of Hair Rollers Are Best?
There are many different kinds of hair rollers today, but perhaps the best type is the Flexi rod. The Flexi rod uses no heat on your hair and can be used to achieve various looks. You can create beautiful curls of different sizes by using different Flexi rod sizes.
The truth is that different hair rollers will suit different types of hair, and some will suit all. Here's a rundown of the different kinds of hair rollers you can get:
Hot Rollers
Hot rollers give the quickest results because they use heat. So, if you're in a hurry, these are the ones to grab! Hot hair rollers will also help you achieve different looks depending on the size of the rollers themselves.
Jumbo hot rollers give you voluminous waves that look gorgeous and natural. If you want to use hair rollers to straighten your natural hair, you may be better off using a flat iron than hot rollers.
Foam Rollers
Foam rollers, or sponge rollers, have been around forever. These rollers are easy to use, and require no heat application on your hair! Foam rollers are usually kept clipped overnight, but since they're generally applied to damp hair, they result in durable curls.
Since foam rollers work by sucking the moisture out of your hair, be mindful that they make end up sucking out too much moisture.
Velcro Rollers
Velcro rollers are made of plastic and have a small velcro pad on them, which keeps the roller intact in the hair. These are perhaps the easiest to use out of all types of rollers.
They also stay in place easily, and you won't have to worry about any of the rollers loosening up. The result of this is a beautiful hairstyle that'll stay in place for hours.
Flexi Rods
Flexi rods are popular among people with natural hair. These hair rollers create gorgeous tight curls, and you won't have to rely on any pins to keep the rods in your hair. Flexi rods will give you tight bouncy curls that are bound to last for hours.
How Do You Maintain A Roller Set On Natural Hair?
If you've decided to invest in hair rollers, you should also know how to make your roller set last. Proper application of the hair rollers and good maintenance of your set can make the style last for weeks. Here are some tips to help you maintain your set:
Use your hair rollers on wet hair. This will result in more sleek curls. Wet hair is also easier to stretch and wrap around the rollers.
Do not use your rollers on frizzy hair. Once you've washed your hair, use a fine-tooth comb and comb through your hair. If the ends are frizzy, apply a bit of hair product, such as a mousse, until the ends are smooth.
Use a foam setting lotion on your hair. This will help your hairstyle last for longer. We recommend avoiding gel-based products because they can cause curly hair to frizz.
Do not release the rollers from your hair until they are completely dry. Releasing your hair while still damp can cause it to frizz and your style won't last as long.
Are Foam Rollers Bad For Your Hair?
Foam rollers are one of the safest tools to use on your hair. They're very gentle on your hair and work by absorbing the dampness from your hair. This way, you also avoid applying heat to your hair, which is known to cause damage.
However, because foam rollers suck the moisture out of your hair, they are not the best option for people with already dry hair. If your hair is already dry, foam rollers may be sucking out too much moisture, causing your hair to shed. Hence, people with dry hair should use satin rollers instead.
How Often Should You use Hair Rollers?
Since hair rollers are a safe way to style your hair, it's incredibly hard to 'overuse' them. A well-maintained roller set should last for up to 2 weeks. Hence, it's a good idea to use hair rollers every 1 to 2 weeks. Try not to use hair rollers more than once a week!
Final Thoughts
Rollers are a great way to style your hair. They give you a lot of flexibility in the kind of hairstyle you want, but they also save you from applying heat to your hair. In addition to this, hair rollers are among the few non-heat products that work on wet hair.
By doing so, they give you a hairstyle that lasts longer than ones made by heat-dependent tools. If you were thinking of getting a good set of rollers for your natural hair, you now can decide which one you're going for.