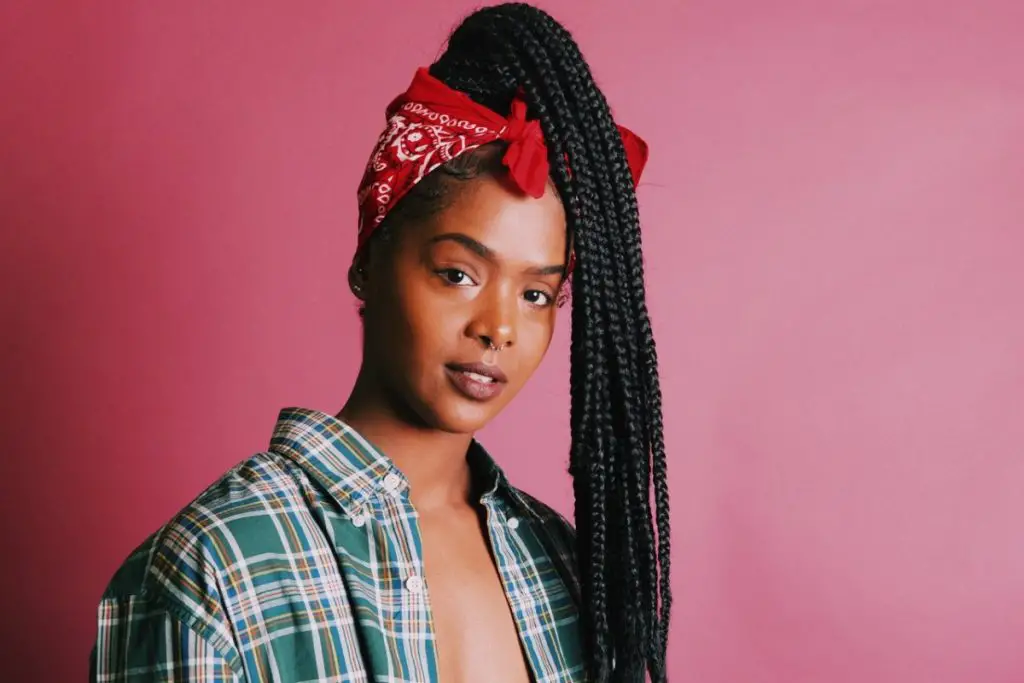 Long hair can be a pain to take care of, and there might be times when your hair shows signs of damage, despite all your efforts. Many people have heard that headbands are bad for your hair, but is it true? 
Any type of accessory that puts stress on your hair can be bad for your hair, including headbands, and, more often, ponytails. But there are ways to use headbands without causing trauma to your locks. 
We're going to look at everything you need to know about using headbands without damaging your hair. By the time you finish, you'll never have to worry about ponytail drama again!
What Are Headbands?
Headbands are an accessory that goes in your hair or around your forehead to keep your hair out of your face. They are also used to create certain hairstyles. 
Depending on the type, a headband can be a horseshoe-shaped piece of material that fits over the crown of your head and rests behind your ears. Or a solid band that wraps around your whole head. 
Headbands can be made of plastic, metal, leather, wood, fabric, elastic, hemp, bone, and other novelty items. These serve the purpose of holding your hair down and keeping it out of your face. 
You can even find brands that have designs or decorations, like bows or lights. And there are also ones with teeth or combs to keep your hair parted a certain way. 
Sweatbands
But another type of headband, also referred to as sweatbands, is usually worn around the head during physical activities to keep sweat out of your eyes. 
These styles are commonly seen worn by athletes, including men and women. But you also commonly see these being worn by people who are working out, doing yoga, or working outside. 
Sweatbands differ from headbands, not just by the way they are worn, but also in the materials. Typically, sweatbands are made using terrycloth or bandanas. 
There are also around the headbands that are for decorative purposes, such as boho-chic bands. These usually have decorative ornaments, glitter, jewels, or braids. 
Why Are Headbands Bad for Your Hair?
Headbands themselves are not harmful to your hair. The damage is done when you use a hairband or ponytail that is too tight. Or one that is made of the wrong materials.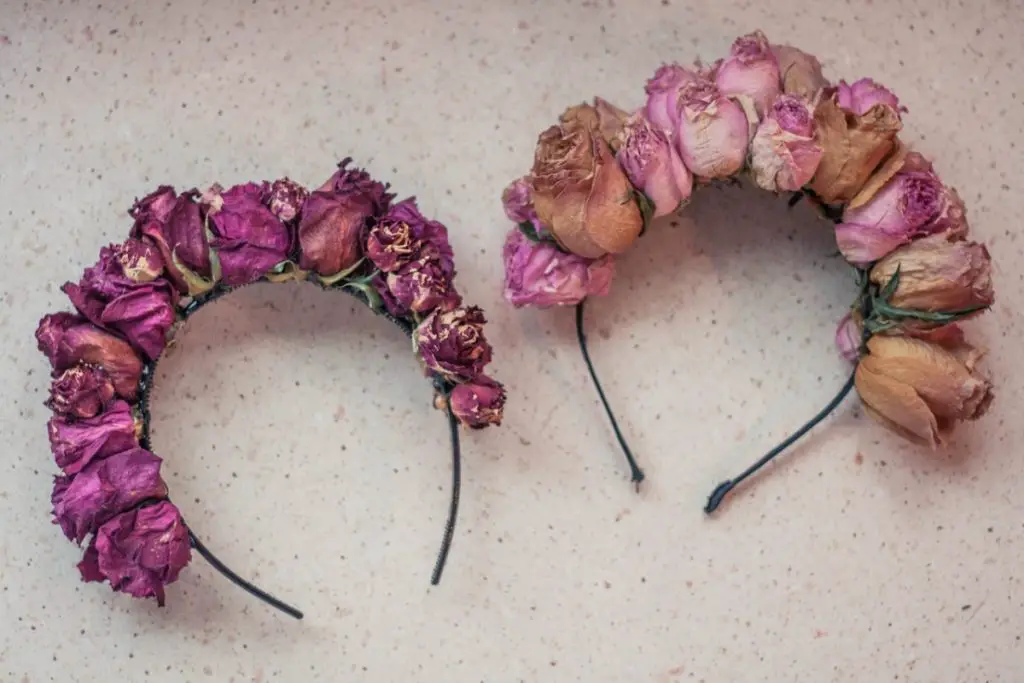 Elastic Headbands
When you wear an accessory that pulls your hair back tight, it can cause headaches and discomfort. Your scalp can get tender or possibly even have sore spots. 
These headbands will often start to cause breakage of your hair along the hairline, which results in tiny painful tugs of the baby hair and hair loss. 
Elastic headbands can also pressure the frontalis muscles – the muscles along your forehead – which also causes tension and discomfort. 
I'm sure everyone can relate to the tight tension around your temples when you've worn your hair up too long.
Textured Headbands
With headbands that have textured bottoms to help keep the band secure, such as teeth or miny combs, can tear your hair from the follicles and damage your roots. 
The sharp points can also cause split ends if you frequently take your headband off to readjust it (or maybe that's just me). 
Metal Headbands
Some metal headbands, combs, and clips can cut off pieces of your hair. Your hair can also become snagged and pulled out. 
With repeated use, you can end up with a receding hairline. This condition is when your hairline goes further back on your head, causing your forehead to appear larger. 
You can also end up suffering from a condition called traction alopecia, where the hair starts to thin from excessive stress to the follicle. It mostly occurs along the hairline in the front. 
Full Hair Coverings
Headbands that wrap around your foreheads like athletic bands or tight scarves covering the entire head can lead your hair to develop dents. 
When you wear your hair down, your hair will have a slight bend around the area where your hair is usually pinned. 
With curly hair, it can cause a disruption in how your hair curls. And with straight hair, you can end up with a slight wave that you can't get out.
Headbands That Will Not Cause Damage
You may be wondering if all of these headbands are so bad for your hair, how can so many people still wear them and not look permanently pressed? 
Soft Fabrics
There are plenty of headbands available that you can wear that won't cause damage. For scarfs and full head coverings, look for ones made with silk or satin. 
These materials are soft and will lay against your hair rather than binding it down like tighter options such as elastic. 
Cloth
Cloth sports bands are great at keeping the sweat out of your eyes while you're active without damage to your hair. 
These bands are usually made of absorbent material such as terry cloth, microfleece, and polyester. As you sweat, the fabric traps the moisture and absorbs it.
Ponytail Bands
If you're looking for bands to wear with a low ponytail, consider ponytail bands. These are like sweatbands that wrap around your entire head. 
But the thickness means they will keep you (and your ears) warm on cold days. And they have a cutout in the back where your ponytail can stick out. 
Turban
Turban headbands can be made using cloth of any size. To create your turban, pick a piece of lace, velvet, cotton, silk, or satin. Handkerchiefs and scarves also work. 
Fold the fabric in half, place the center at the back of your head and bring the ends forward. Tie the ends into a knot. 
Then wrap them back around so you can tuck the ends into the back of the turban. Or tie them in another knot. 
Knitted
If you're the crafty type, you can create your own headbands using yarn, knitting needles, and a simple headband pattern. You may also need some elastic, although you should make sure it's not too tight. 
Knitted headbands are fashionable, affordable, and versatile. You can make or buy them in various colors and patterns so you can have one for every outfit. And the knitted fabric is warm, so you can wear them during the winter to keep you warm without suffering from dreaded hat hair. 
Bowknot
If you want to go for a retro look, you'll love the functionality and appearance of bowknot headbands. They're versatile enough to wear at the top of your head or tilted at an angle. 
These bands are usually made of cloth or soft fabric that's easy to clean and comfy to wear for any occasion. You can even wear them in the shower. 
The knot is attached to the band, so you don't have to worry about knowing how to tie the perfect bow. And you can get them in any colors or designs. 
Another fantastic thing about these is that they are quite affordable, so you can buy as many as you want without feeling guilty. Just make sure you have enough storage space first!
Summary
When you choose the right products, headbands can provide a functional and attractive hair accessory. But when you want a headband made of the wrong material, or that is too tight, you can end up with headaches, a tender scalp, and damaged hair. 
Look for headbands made of cloth, silk, or satin, as these are the best fabrics to use without damage to your hair.