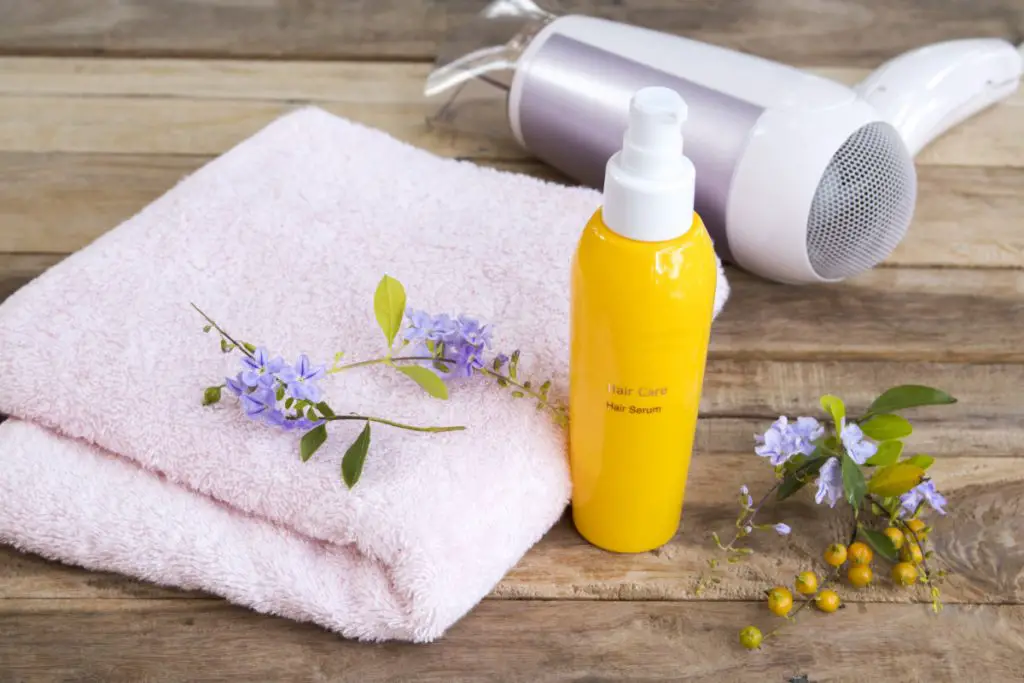 The health and style of your hair can really show to others how you take care of yourself. Hair serums are one of the most effective products to use for your hair as they have several benefits to the overall health and look of your hair.
What are the pros and cons of hair serum?
Pros
Protects hair from heat. It provides a layer of protection by forming a barrier on the strands of your hair. It locks in the moisture and tames any frizz you may have.
Moisturizing. Serums hold in moisture and can help with a lack of shine.
Timesaver. There are different serums for different outcomes. If you use one that is for styling, this allows your hair to be more easily manageable, and styling will be much more comfortable, saving you time and energy.
Cons
It can damage hair. While serums are made to keep your hair's moisture locked in, if used excessively, it can hurt your hair, making it unhealthy and dry. Your hair needs time to breathe.
Greasy or Heavy. Serums can be kind of hard to evenly disperse through your hair. Sometimes, the unevenness of the use can weigh down specific areas of your hair down.
Possible hair loss. Some harsh chemicals in the serum may cause hair to fall out.
Dependency. Excessive serum use may cause your hair to grow dependent on it and can become unhealthy if not kept up.
Many of those who take proper care of their hair will most likely use serums to enhance their look. So, what kind of serums is best for your hair type?
What Serums Are Best For Your Hair?
There are several different types of hair serums out there. The type you buy is heavily dependent on your hair type. You want to make sure you use the correct serum as not doing so can cause damage, dryness, greasiness, and split ends.
To help you find out which hair type you have, check out healthline.com, as they have a detailed article explaining the different types.
Dry Hair
The Body Shop Grapeseed Glossing Serum – This affordable hair serum is perfect for your hair and your wallet. It adds gloss, shine, and is easy to wash out.
L'Oreal Paris Smooth Intense Smoothing Serum– This serum is infused with Oleo-Keratin to bring you a serum that smooths and polishes as you work it through your hair.
St. Biolage Moroccan Argan Hair Serum– This serum is salon level quality as it softens and nourishes dry, damaged hair.
Damaged Hair
Moroccan Oil Mending Oil– This serum is lovely for those who suffer from split ends. It makes your hair appear fresh out of the salon.
Aveda Light Elements Smoothing Fluid- This serum is excellent for fly-aways and at absorbing oils. Suitable for all hair types, but if you have damaged hair, you will notice the most change.
Paul Mitchell Super Skinny Serum- Perfect for those who dream of silky hair, but can't because your hair is too damaged.
Frizzy Hair
Garnier Fructis Sleek and Shine Anti-Frizz Serum– At only about $5 a bottle, this serum is sourced Argan oil from Morocco. It will control your frizz in 97% humidity.
Kerastase Nutritive Oleo-Relax Serum– Probably the most expensive product in these lists, this serum offers nutrition, hydration, and softness and lasts for a long time.
John Frieda Frizz Ease Extra Strength Hair Serum– This serum is excellent for natural, color-treated, or highlighted hair! It also fights frizz, heat damage, and it repels humidity.
Blow-Drying With Hair Serum
When blow-drying your hair, it's important to remember that you need to protect your hair against the heat by locking in moisture and creating a barrier. Heat can damage your hair by causing it to appear lifeless by damaging the follicle makeup of each strand.
In some severe cases, your hair can actually fall out. Serums for blow-drying can add volume and definition to your hair as well as protect it.
Redken Diamond Oil Glow Dry– This serum not only smells good but works like superglue…super-fast! This oil, when applied to damp hair, will leave your hair looking sleek and shiny.
Dove Oxygen Moisture Lift Spray– This serum is unique as it is designed for your roots. Its formula, after blow-drying, allows for your roots to have volume and lift.
Arrojo Set and Style Spray– This non-sticky pre-blow-dry spray has it all, tames flyaways, and leaves your hair silky, smooth, and shiny.
Hair Serum: What Ingredients to Avoid
When shopping for any hair products, it's essential to get those that contain good for you ingredients. You also want to make sure to avoid products that include things such as:
Sulfates
Chlorine
Parabens
You guessed it, these ingredients can damage your hair.
Sulfates are great at cleansing your hair and scalp of grime and dirt, but it is also great at stripping your hair of its natural oils. Chlorine is especially harmful at stripping your hair as it causes a chemical reaction. Your hair can start to become weaker, your natural hair color can change because of this, and you can form split ends.
The worst ingredient you could put on your hair is parabens. Cheap to manufacture, it is cheap on your scalp. Parabens are known to absorb through your pores and can actually get into your bloodstream and even your urine. Parabens can cause drying, inflamed scalp, and even hair loss.
Related Articles:
The Pros And Cons of Hair Wax
The Pros and Cons of Laser Hair Growth
How to Properly Apply Your Hair Serum
Once you've determined which hair serum is best for you, you need to know how to apply it in your hair properly.
Put your serum in your hair after about five to ten seconds of it being in your hand. This also allows it to heat up and become more liquidy. This makes the serum grasp onto your hair a bit better.
Use it on freshly washed hair. If it's placed on dry hair, it can make your hair look greasy and won't do its job correctly.
When applying, only apply it to the ends of your hair. Placing it on your scalp can cause your hair to look greasy as well and will weigh your hair down. You also want to make sure you don't over-apply.
When applying the serum before blow-drying your hair, make sure that you apply it to damp hair. This will allow the product to seep into the hair particles better.
How Often Should You Use Your Serum?
This question depends on your hair type. Most people need to use theirs no more than two to three times a week. If you find your hair getting excessively greasy or dry, you should lessen your usage.
Regardless of if you wash your every day or not, it is never suggested you use it every time you shower as it will make the hair unhealthy and will further damage it. Try it out on your hair and see what works best for you, as who is more a reliable source than yourself?
Confidently Use Hair Serum for Your Hair
As you can see, using hair serum that best matches your hair requirements can add what your missing or tame what you need to be tamed. The pros outweigh the cons as you learn how to get the serum in your hair. Once you work out your rhythm and pacing, you will be well on your way to runway model hair.