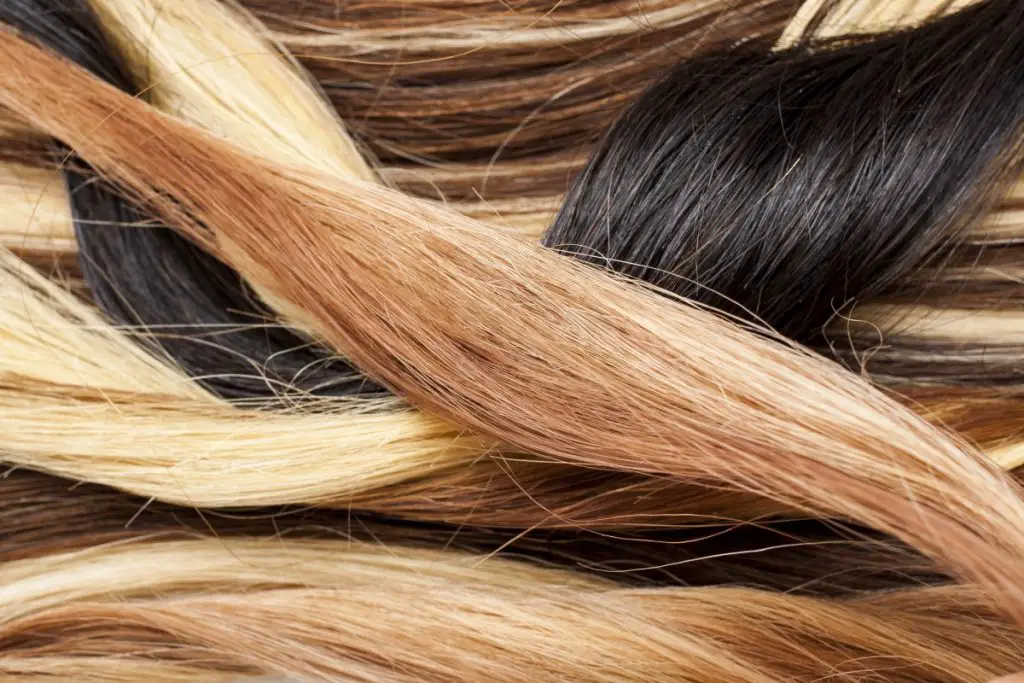 Keratin Treatments are one of those things that most people know about but never actually do it. For Asian's, it's pretty much a mystery, especially if your friends and family never tried it. However, keratin treatments make your hair get essential protein, which improves the quality of your hair significantly.
Some small things that I've noticed after my first keratin treatment were that my hair got a lot softer, shinier, and stronger. These are the main improvements that I've noticed. Another thing is that it stayed like that for almost 3 to 4 months before returning into my natural state.
When you're just starting out, I always recommend finding a hair salon where the treatment is affordable. Most keratin treatments range from $150 to $500, which is pretty expensive and especially for people with an average income. If you have to stay within a budget and can't spend a lot on keratin treatments, there are also cheaper ways to do this yourself.
If I want to stay within a budget for the month, I normally just buy it online and over the years after trying many different hair products. I've made a list of the 8 best keratin treatments for Asian hair that are affordable.
1. Complex Brazilian Keratin Blowout Kit
This is one of my favorite keratin treatments for Asian hair because it literally has all the hair products inside. You don't need to purchase any other products other than this. It's very easy to use, and I've been using it for a very long time now. For some people, it might look like it's a little more on the expensive side, but overall it's definitely worth it. Especially if you want to look stunning at all times.
What I really like about this keratin treatment kit is that it works for all hair types. Most people that I know have very dry and frizzy hair, I always recommend this kit to them. I know that one of my friends decided to give it a try and it totally changed her life. She keeps using these products now, and it has improved her hair a lot.
Most of these products are also used in salons, but they do it for you. As I said, the average keratin treatment at a hair salon is between $150 and $500, which is insane. You can do it yourself for less than $100. It literally has the same results and will save you a lot of money. Here are some before and after of my friends and me from using this kit.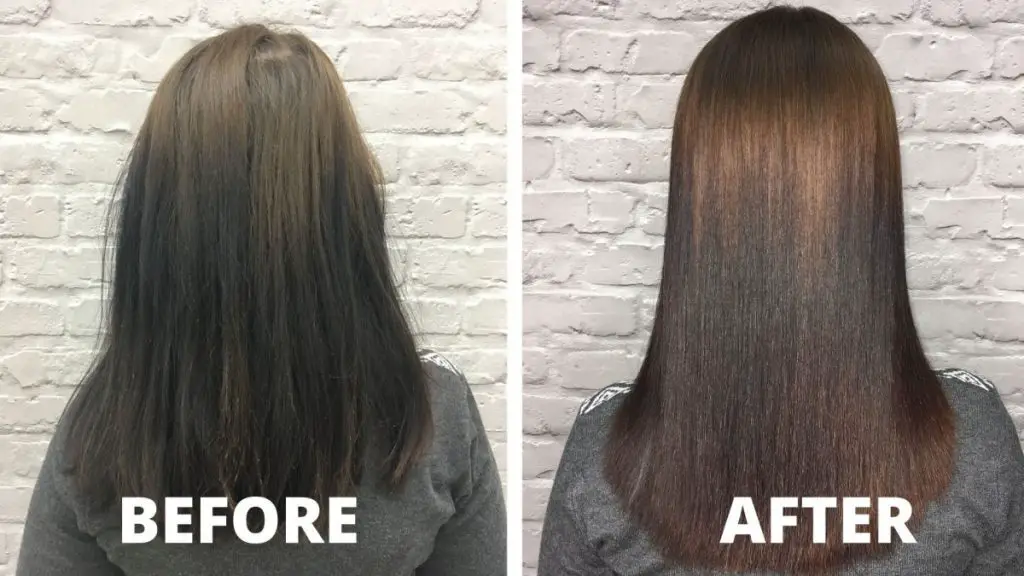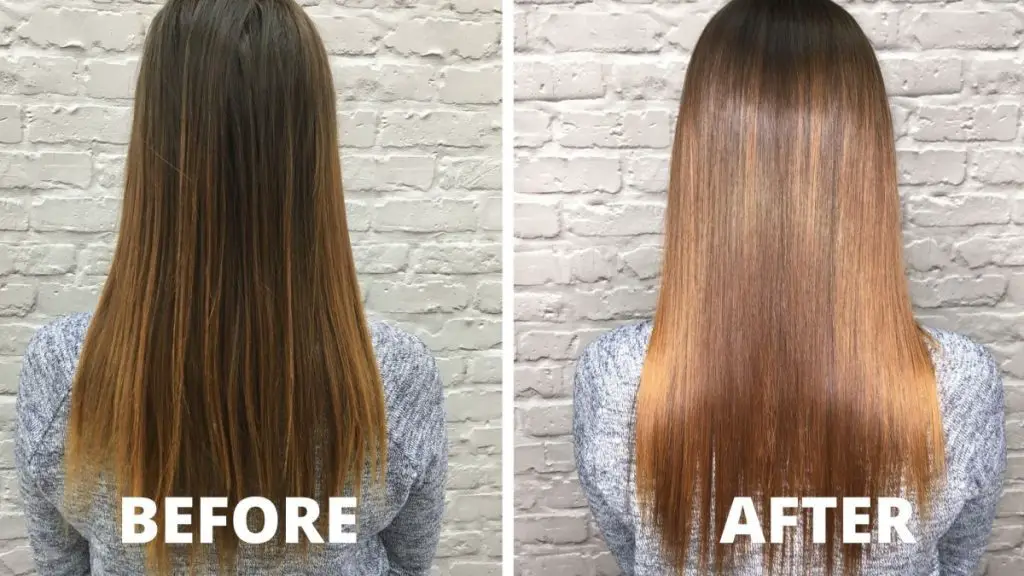 2. Keratin Forte Keratin Brazilian Keratin Hair Blowout Treatment
This treatment is for people that have to stay within a budget. I've used this keratin treatment a couple of times, and it worked out pretty good. The only small thing that I've noticed is that it didn't work that well with my hair. I know that it works great for other people, but for me personally, it didn't meet my expectations.
What I do like is that it's pretty much affordable for everyone out there. The products itself will last you between 2 to 3 months and sometimes even longer, depending on how often you use it.
If you haven't tried this keratin kit out yet, I will give it a try because you never will see any improvements if you aren't going to try it yourself. If you don't like it, you can always give it to one of your friends.
3. Bloommy Keratin Treatment
The Bloommy Keratin Treatment is just a regular keratin hair mask, but it does improve your hair a lot. The only thing with hair masks is that it won't last you that long. When I go for a full keratin treatment, it will last me a couple of months, and with hair masks, it will only last me between 2 to 3 days max.
What I do really like about this hair mask is that it works extremely well for dry and damaged hair. It actually improves the quality of your hair while also maintaining the shine. Most hair masks don't do that, so I would definitely give this one a try.
Another plus is that this hair mask is paraben-free, and all the ingredients are natural. That's a huge benefit if you're into those products. The hair mask feels very rich in hand and is easy to use for everyone.
4. Blondwood Keratin Treatment
The Blondwood keratin treatment is very good for people with thin Asian hair. The reason is that this hair mask mainly focuses on strengthing the hair. That's what I really love about this hair mask. I use this from time to time when I feel like my hair needs an extra boost. This hair mask feels very premium, and the results are pretty much instant.
I know that some of my friends are addicted to this hair mask because it's just so good. There are almost no other keratin hair masks that can compete with the quality of this one. If you are looking for a hair mask that's great for thin hair, this is definitely the one you should go for.
In the beginning, you will notice that your hair gets stronger, and each time you use this, your hair will get a little bit more strength. If you're considering this keratin treatment and you have Asian hair, just give it a try and see how it turns out.
5. Gracelight Keratin Treatment
The Gracelight keratin treatment works great for all hair types. It's pretty much like a normal hair mask, but it just gives that extra boost it might need. What I really like about this keratin treatment is that it has aloe vera and avocado oil inside. Those ingredients are great for hair strengthing and more.
I have used this keratin treatment in the past for my Asian hair, and it worked pretty well. I wouldn't say it was my favorite, but it also wasn't bad. I still sometimes use this keratin treatment when I feel like it.
This keratin treatment is pretty much for people that don't have much time. You can apply this hair mask to your hair, and within 5 to 10 minutes, you're done. That's literally how easy this hair mask is. If you haven't tried this one out yet, I highly recommend it.
6. Keratin Express Daily Keratin Hair Treatment
The Keratin Express daily hair treatment can be used daily, but I prefer to use it every other day. It does make your hair shiny and smooth, which I really like. The scent of this product isn't too strong either, and it's very lightweight.
I really love how this comes out of a tube rather than a bottle. No need to cut off split ends or pay expensive Brazilian blowouts for $100 or more. Just use this daily keratin treatment, and you get pretty much the same results.
The only downside is that it won't last as long as you might want. A normal keratin treatment lasts between 3 to 4 months while this hair product only lasts you up to 24 hours, which is on the short side.
7. Inverto 60 Advanced Gel Complex Brazilian Keratin Hair Blowout Treatment
The INVERTO 60 Advanced Gel Complex Brazilian Keratin Hair Blowout Treatment is definitely one of the better ones out there. It's also affordable and works great. It does take a bit longer to use this treatment, but the results are outstanding. It will make your hair soft and shiny up to 9 months.
9 months is literally insane, I never had such a long run with a normal keratin treatment. So, it's definitely worth giving it a try and especially if you have dry Asian hair. At first, I was a bit hesitant, but after a couple of weeks, I just decided to give it a go.
The results blew my mind, and I still recommend this to my friends. I personally don't use this anymore because the first keratin treatment that I mentioned was more affordable. It also came with a shampoo and conditioner.
8. Hask Keratin Protein Deep Conditioner
This Keratin hair mask is just a regular deep conditioner. It does have the same effects as an expensive keratin treatment, but it just won't last that long. So, if you just want to try out a less expensive keratin treatment, this is the one you should go for.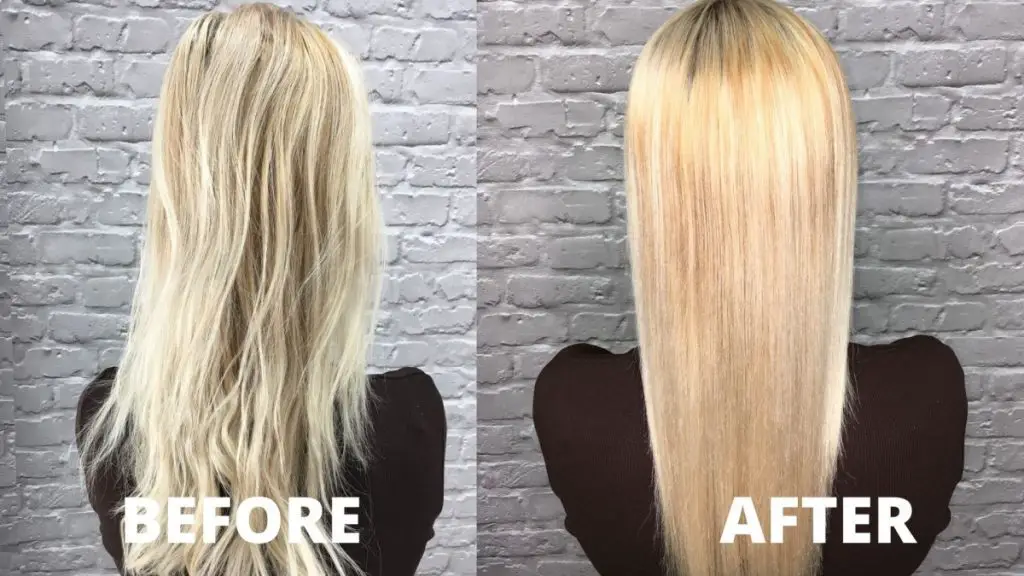 Related posts:
Conclusion
After all, it's up to you if you're going to buy one of these keratin treatments. What I do recommend is to try at least one of these because it actually works for Asian hair. It's not something that's a scam or fake, it gives real results.
Surely, some might be better for you than others, but that's with all hair products. You just have to find the best keratin hair treatments for your Asian hair. Make sure it fits into your routine and is affordable.