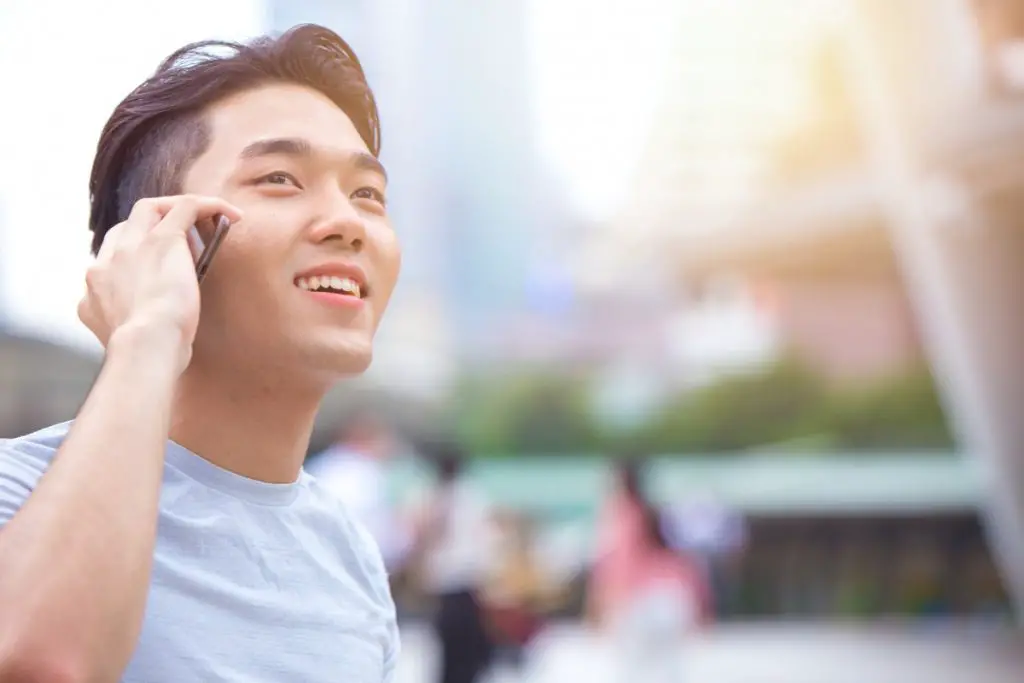 Most guys out there don't really use a hair routine because it's too much work. However, if you really want to improve the quality of your hair, this is a great routine. It might be a little harder in the beginning when you're starting out. But the longer you follow this routine, the easier it will get.
Most guys overlook the Korean hair routine because they don't know about it or just don't care. At first, I was also like this, but as time passes, I noticed that I really needed the improve my hair. It was always dry and didn't look like I wanted it to be.
Image
PRODUCT/ Features
Rating
 

Step 1: Scalp Scaler

Esthetic House CP-1 Scalp Scaler

Step 2: Shampoo

Ryoe Korean Herbal Shampoo

Step 3: Conditioner

Ryoe Korean Herbal Conditioner

Step 4: Hair Mask (2x a week)

Shiseido Fino Premium Touch Hair Mask

Step 5: Hair Serum

Miseenscene Damage Care Perfect Repair Serum
Why A Korean Hair Routine Will Benefit You
The Korean hair routine will be really beneficial for you if you start taking it seriously. It takes time for you to get used to it. In the end, it will be all worth it when you have silky, shiny, and smooth hair.
These 5 steps for the Korean hair routine are pretty easy to follow, and you don't need to be an expert when following the routine. What I do recommend is to try this routine for about 1 to 2 months. It takes time before seeing actual results, and the most important key is to stay consistent.
Step 1: Scalp Scaler
The scalp scaler is the first step of this routine, and I personally think it's a must-have. If you really consider following this routine consistently, it's definitely a huge benefit. I use the Esthetic House CP-1 Scalp Scaler, which I really like.
It works very well for oily hair, and it has never made me felt this clean. It's really a great hair product for cleaning the scalp. When you just start using this scalp scaler, I advise to use it 1x every 2 weeks. If you don't see any changes, you can do it 1x a week, but I don't think that's necessary.
Another plus is that this makes your hair very smooth. You only need a small amount of the scalp scaler for it to work. I've been recommending to my friends all the time, and they finally started using it a couple of weeks ago.
At first, they didn't really saw any improvements, but over time their hair got a lot better. It looked shinier and way healthier than ever before. If you haven't tried this scalp scaler, you're definitely missing out on something huge and especially as a hair routine for men.
Step 2: Shampoo
Shampoos are a hair product that everyone uses; therefore, it's also included within the Korean hair routine. However, it's not necessary to use this shampoo every time because there are great options like co-washing your hair. If you want to do that, here is a great article about co-washing for beginners.
Let's get back to the shampoo, as you may know, the shampoo cleans your hair when it gets dirty. However, most people overuse the shampoo, which leads to stripping out the natural oils. That's not good for the hair so, what you can do is only use a little amount of shampoo.
This way, you know it's not the shampoo that could damage the hair. I use the Ryoe Korean Herbal Shampoo. What I really like about this shampoo is that it has red ginseng, which is very good for the hair itself.
The bottle is pretty big so it will last you a long time. It has many great reviews and is praised by lots of people that use a Korean hair routine. This shampoo works great for damaged hair while also maintaining the hair.
It doesn't dry out the hair either, which is a huge plus when it comes to shampoos. If your hair starts to dry out, you should definitely start switching shampoo as soon as possible. Start by using a low-ph shampoo or a clarifying one.
If you haven't tried the Ryoe Koran Herbal shampoo yet, I highly recommend you trying this out. It works very good for men and smells amazing.
Step 3: Conditioner
For the conditioner, I use the same brand as the shampoo. It's also the Ryoe Korean Herbal conditioner. I really like using the shampoo and conditioner from the same brand. Often this is better because the products are meant to be used together.
It makes the transition very smooth, and you don't have to worry about buying another conditioner. The shampoo and conditioner come in a set, and it's very reasonable.
What I really like, when buying shampoos and conditioners is that the price fits within my budget. Not everyone can afford expensive hair products.
Another thing is that a lot of men don't want to spend a lot of money on hair care products. That's when the Ryoe Korean Herbal shampoo and conditioner come in place. These products work amazing for every hair type, and the results you get from this are just outstanding.
Conditioners are a must-have when it comes to a Korean hair routine and even a hair routine in general. It's known that conditioners work great for the hair; therefore, many people use them.
If you are experiencing hair loss or hair thinning, this shampoo works great for that. It's an anti-hair loss shampoo, but it works excellent for all hair types.
Step 4: Hair Mask (2x a week)
If you aren't using a hair mask already, I highly recommend you using one. Hair masks are very beneficial for this routine. It makes your hair very smooth and soft.
I use the Fine Premium Touch Hair Mask from Shiseido. What I really like about this hair mask is that it actually makes your hair very smooth. It also adds a lot of strength to the hair while also keeping it moisturized.
That's very important when you're looking for a good hair mask. The product itself will last you between 2 to 3 months when used 2x a week. That's pretty good for its price, and I really love the packaging of this.
When it comes to hair masks, I know that a lot of men don't use it. However, from my experience, I can truly say that you're missing out on improving the quality of your hair.
In the beginning, I didn't know how to use it and what to do with it. Later on, when I started using it for a couple of weeks, I saw some fast results. My hair got a lot smoother and shinier just in 2 weeks.
Never before have I experienced those results that fast with any hair product out there. So, if you haven't tried this hair mask out already. I highly recommend the Shiseido hair mask.
Read more about the best hair masks for Asian hair here.
Step 5: Hair Serum
For the final step, I use a repair hair serum to add that extra layer of protection at the end of the routine. It's like a finishing touch to make sure your hair is healthy at all times.
I use the Miseenscene Damage Care Perfect Repair Serum, and it works great for all hair types. You might be thinking this is a product for women only, but that's definitely not the case.
I know a lot of guys that are using this hair serum, and they are really happy with the product. The hair serum is very lightweight and watery. It's not sticky, and that's very important when looking for a good hair serum.
If the product is sticky, you will probably get annoyed very fast. For men with longer hair, I only advise to apply it to the ends of your hair. Make sure to avoid the scalp because it's not necessary to add there.
What I normally do is to add a little bit to my hands and slowly massaging it into my hair. It makes my hair stay hydrated all day. The scent of this hair serum is really pleasant, and I recommend this to the men that haven't used a hair serum in their life before.
Where To Buy Korean Products For Men
There are many places to buy Korean hair products. I normally buy them from Amazon, but if the product I want isn't available. A great alternative is Yesstyle, it has many great discounts and if you're lucky you can really find some hidden gems over there.
When I order Korean hair products, I just order them all at once for the whole year. It saves a lot when you buy them in bulk, and you don't have to worry about it running out.
It is a bit expensive at first, but you should really see it as an investment for at least a couple of years.
Final Thoughts
After all, it's really up to you because there are so many routines out there that are good. I've tried a lot of different hair routines, and some of them worked while others didn't. It's all about trial and error.
You have to try multiple routines yourself to find the best one that works for you. This Korean hair routine for men worked very well for me. It really improved the quality of my hair in just a couple of weeks.
So, that's a huge difference when it comes to hair routines. I highly recommend you trying out this routine if you haven't been tried it yet. I hope these 5 steps have helped you find your routine.