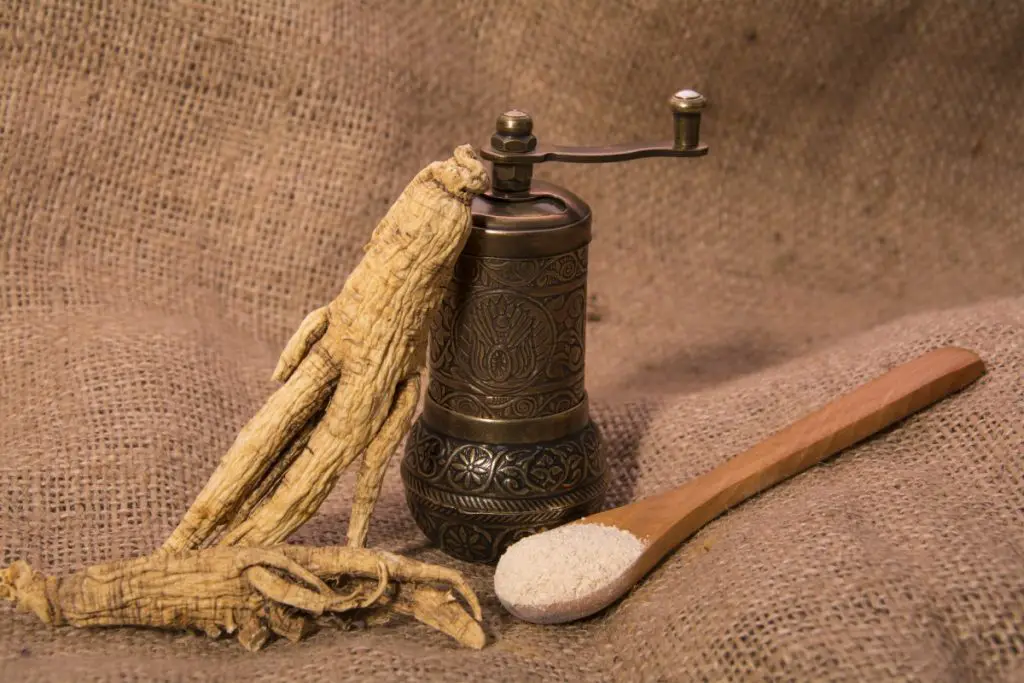 Experiencing premature hair loss is not something that anyone really expects or looks forward to.  From the moment you realize the hair loss you are experiencing is not just a typical hair shedding cycle, you start to look for a solution.
Natural solutions that are inexpensive and effective are the most ideal, but which ones really work? Ginseng is known to help prevent and treat hair loss, and it can be found in various shampoos. 
Knowing that shampoo with ginseng can prevent or stop your hair loss and all of the other benefits it has is great, but how do you know which shampoo to pick?
There are a few things you need to think about when trying to decide. Your budget is one of those things. How much are you willing to spend on a shampoo?
What is the best ginseng shampoo for hair loss? Few on the market get raving reviews like these three:
Image
Product
Rating
Price 

1. OGX Rejuvenating Cherry Blossom Ginseng Shampoo

Shine
Extra Hydration
Volume


2. Briogeo Blossom & Bloom Ginseng

Natural Ingredients
Cruelty-Free
Adds Volume

3. Red Ginseng Mo Shampoo

Easy To Use
Smells Amazing


4. Microstem Natural Hair Thickening Shampoo

Sulfate-Free
Natrual Ingredients


5. Ryoe Korean Herbal Shampoo

Anti-Hair Loss
Improves Scalp

1. OGX Rejuvenating Cherry Blossom Ginseng Shampoo
The Organix Rejuvenating Cherry Blossom Ginseng Shampoo comes in a set with the conditioner. This shampoo is great for cleansing the scalp while also maintaining the healthy oils. It doesn't strip out the natural oils like most other shampoos out there.
What I really like about this shampoo is that the bottle is pretty big and will last you a long time. Especially if you're dealing with hair loss, this shampoo is a great shampoo for you. The ingredients within the shampoo leave your scalp very clean and will also add some volume to the hair.
Another plus is that the shampoo smells amazing is worth every penny. I've been trying out some other brands with ginseng, but most of them didn't work for me. This is definitely one of the better ginseng shampoos out there.
2. Briogeo Blossom & Bloom Ginseng
The Briogeo Blossom & Bloom Ginseng is more on the expensive side, but it's definitely a great ginseng shampoo. It's perfect for making your hair look fuller while also giving it volume. What I really like about this ginseng shampoo is that it's packed with natural ingredients.
Most of these ingredients are very good for the hair follicles and scalp. It stimulates hair growth while also keeping it healthy. If you have a bigger budget, this is the shampoo you should go for. This is also a set with shampoo and conditioner, so it's pretty reasonable.
My friend has been using this shampoo for a long time now, and her hair thinning has stopped. At first, she was a bit hesitant but after using it a couple of times. The results came in really fast; within only using it for 3 weeks, she noticed a huge improvement.
3. Red Ginseng Mo Shampoo
The Red Ginseng Mo Shampoo is perfect for people with dandruff and the first stages at hair loss. There are multiple stages of hair loss; therefore, they need different hair products.
This shampoo works very well when you're just starting to experience hair loss or hair thinning. What I really like about this shampoo is that it feels very premium. I really like the packaging and how easy it is to use this shampoo.
The ginseng in this shampoo is a bit different. The scent is extremely pleasant and stays throughout the whole day. Another plus is that this shampoo also helps dry or itchy skin to relieve dryness.
So, if you are looking for a ginseng shampoo that's great for dandruff or the first stages of hair loss, this is the perfect option for you.
4. Microstem Natural Hair Thickening Shampoo
The Microstem Natural Hair Thickening Shampoo is great for people that want a sulfate and paraben-free shampoo. What I really like about this shampoo is that it works very well with men and women.
Some shampoos that I've tried in the past were only made for women, but that's not the case with this one. This shampoo works for everyone and gives great results. It's great for preventing hair thinning while also keeping the hair less oily.
Most people with oily hair and hair thinning need some good shampoos to prevent that. This shampoo does exactly that and does the job extremely well. It's also great for people with a receding hairline.
This shampoo has been highly praised by a lot of the people I know, and they always recommend this shampoo to me. It's sulfate and paraben-free, which is a huge benefit.
5. Ryoe Korean Herbal Shampoo 
The Ryoe Korean Herbal Shampoo is one of those shampoos that are very popular amongst Asian people. This shampoo is great for preventing hair loss while also improving the scalp environment.
What I really like about this shampoo is that the red ginseng within the shampoo actually works as a heat protectant. It gives your hair that extra layer of protection that it might need.
The scent of this shampoo is also great, and it really helps your hair stay hydrated all day. That's exactly what you want. The worst thing that could happen is your hair drying out and eventually getting worse.
The costs of these shampoos vary from extremely affordable to what some might consider expensive for a bottle of shampoo.  However, when it comes to hair loss solutions, none of these are actually expensive
What is Ginseng?
While most of us have actually heard of ginseng before and maybe even have had tea with ginseng in the blend, we may not really know what it is. Ginseng is a fleshy root plant that is actually perennial in nature. 
This root is not attractive looking, and some might even find it strange in appearance. Still, it boasts of many health benefits, not just hair regrowth and strengthening.  This plant is found in many parts of Northern Asian and North America and is used for supplements, teas, make-up, and energy drinks.
Ginseng root is also sold in its dry form to treat a variety of medical conditions and ailments. There are a few different types of ginseng. Some are not actually true ginseng and belong to a different genus.  Two types are the most commonly known and used, Korean (Asian) ginseng and American ginseng.
Korean (Asian) Ginseng
Korean Ginseng can go by many names depending on who you ask.  It is commonly called Asian Ginseng, Chinese Ginseng, Korean Ginseng, and Ginseng.  However, these terms are interchangeable and refer to the same type of ginseng. 
Asian Ginseng is similar in make-up to the American type. Still, they do have varying concentrations of the main compounds that produce the effects of the plant. This type of ginseng is actually very refreshing and can cause issues sleeping if you use too much of it or use it close to bedtime.
Another difference is the Korean type of ginseng root will increase your body temperature and help to improve the circulation of blood through the body.
American Ginseng
American Ginseng, while essentially the same plant, does have different uses because the concentration of the compound is different. 
This type is said to be cooler on the body.  By that, we mean that this ginseng will actually lower your body temperature and is, overall, a less stimulating type of ginseng. 
Because American Ginseng is less invigorating, it can be used by a larger demographic of people, and for a longer period without the risk of side effects.
Which Type is Best for Hair Loss?
Because of the stimulating nature of the Korean type of ginseng, this is the best ginseng for hair loss prevention and treatment.  Korean Ginseng is the kind that is found in the shampoos that have ginseng listed as an active ingredient. 
American Ginseng would do little to nothing for hair loss based on the levels of the active compound and the fact that it doesn't stimulate the body.
Related posts:
What Does Ginseng Do For Hair?
Now that we know what ginseng is, the types of ginseng, and the best type for hair loss, it is time to find out what exactly ginseng can do for your hair.  The best thing about using ginseng in shampoo is that it will have more positive effects than just stopping hair loss.
If you are suffering from hair loss, your scalp is likely unhealthy, and that could be the underlying cause of the condition.  Using a shampoo with ginseng will promote a healthy scalp, which will, in turn, provide you with healthy hair.
Prevents and Stops Hair Loss
This is the main selling point when using a shampoo with ginseng.  It will not only prevent hair loss from happening at all, but it can stop hair loss that has already started right in its tracks.
But how does it do that?  Well, ginseng stimulates the growth and strengthening of healthy scalp cells.
This will actually strengthen the hair follicles and the very roots of your hair, preventing the premature loss of your hair during the growth cycle.
Dandruff Treatment
If you are suffering from hair loss, that will be your number one concern when starting a ginseng shampoo.  But what if you are also suffering from chronic dandruff as well?  Typically, hair loss shampoos do not treat dandruff, too, so you have to pick one thing to tackle at a time.
Ginseng takes care of both problems.  Ginseng has a property called saponin that is an anti-bacterial property that does away with dandruff.  Not only does it take care of the current problem, but it prevents it from returning as long as you are using a ginseng shampoo.
Treats Scalp
The properties that are found in Asian Ginseng invigorate your scalp and increase blood flow to every part of your hair and skin cells. This is how it treats the scalp and keeps in healthy in every way.
A healthy scalp is the best way to prevent hair loss, dandruff, and any other issue you may have with your hair.
Prevents Grey Hair
If you are a premature grayer like me, then you will love this perk.  Ginseng is said to prevent gray hair.  If you already have gray hair, then it may not be able to reverse it, but it can stop the rest of the hair going gray too early.
The way it does this is with properties found in the ginseng root that prevents the erosion of your naturally occurring color. It can also keep your hair color from being damaged by environmental free radicals.