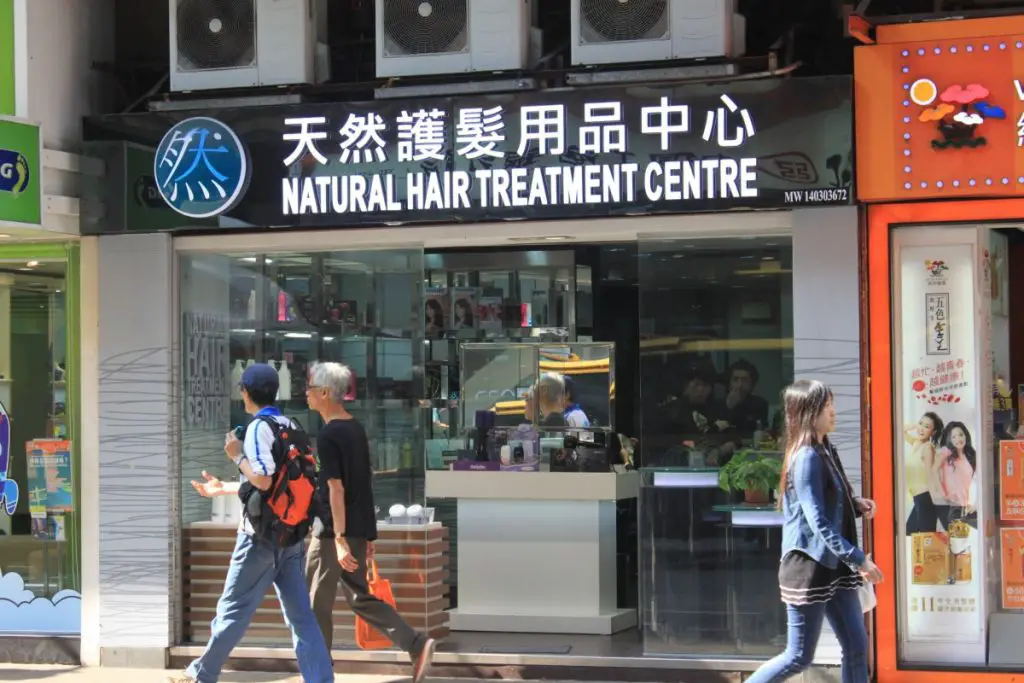 If you are under the age of 50 and your hair has started to come out in large clumps, or one or more spots have developed in which the skin of your scalp has become prominent, then you're suffering from one of the most embarrassing maladies known to man; baldness.
At a certain point, you are simply looking for anything that may stop, or even slow down, your hair loss and make you look "normal," whatever that may be for you.
You try combing the hair that's left over the bald spot. In some extreme cases, you may try one of those sprays that come in cans that promise to cover your balding scalp with something that looks like hair.
When you get to that point, you are in a stage of desperation that most people with a full head of hair will never understand.
Pros:
SomeByMi's Cica Peptide Anti Hair Loss Derma Scalp TreatmentContains a tonic considered essential for halting or slowing down hair loss. 
The Cicas help to calm the scalp, which is essential when the skin is becoming increasingly over-stressed by external stimuli. 
SomeByMi's Cica Peptide Anti Hair Loss Derma Scalp Treatment promotes a healthier, more moisture-rich scalp, which can help reduce hair loss and stimulate hair growth at the same time. 
The menthol in the tonic makes the scalp feel both fresh and cool, even as it limits hair loss and stimulates new hair growth. 
The shampoo is easy to use. Just wet your hair with warm water, apply it to your hair and scalp evenly and massage it into the hair and the scalp. Then rinse the hair and scalp thoroughly. 
Within minutes of the first application, users can expect soft, supple, untangled hair. 
The formula contains ingredients that nourish the scalp and have been acknowledged to prevent and minimize hair loss. 
Cons:
Some people have complained that the menthol scent of SomeByMi's Cica Peptide Anti Hair Loss Derma Scalp Treatment is too strong and often overwhelming. 
Some have also complained that the size of the tube of SomeByMi's Cica Peptide Anti Hair Loss Derma Scalp Treatment is too small, which may not really be much of a negative.  
How SomeByMi's Cica Peptide Anti-Hair-Loss Scalp Treatment Can Help
There is no reason to despair. Hair loss happens to a lot more people than you think. It primarily happens to men, but many women lose their hair, too. Either way, you want to find a solution.
You want to find a way to stop losing hair. Thankfully, these days solutions are available, and they don't cost hundreds or thousands of dollars.
There are a great many causes for hair loss, including genetics, heredity, deficiencies in certain types of nutrients, and many more. And there is no question that few who start losing their hair can find it a very frustrating experience, to the point that finding the right product to stop it from happening becomes something of quests.
Thankfully, there are many products out there that can serve as a solution, meaning they can at least slow the progress of hair loss or stop it altogether and promote hair growth.
However, because there are s many reasons for hair loss and so many products promising to fix it, the task of finding the right product to suit your needs is not easy.
The Solution for Hair Loss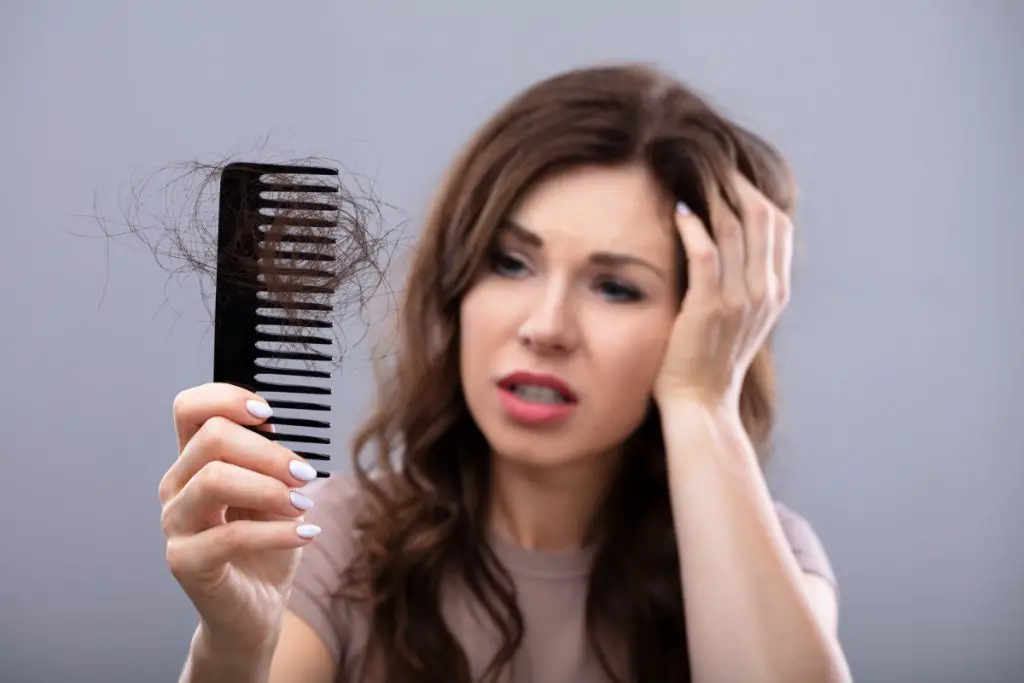 Because we are nothing if not helpers, so the purpose of this article is to let you know we have found one of the best solutions available; SomeByMi's Cica Peptide Anti-Hair-Loss Scalp Treatment.
This product is a very good solution for keeping your hair and scalp clean and stimulating your hair and scalp to stop hair loss. 
We consider SomeByMi's Cica Peptide Anti-Hair-Loss Scalp Treatment to be one of the best treatments for hair loss available anywhere. However, everyone who suffers from hair loss is different and has different needs. 
That's why we have included the details, so you can consider everything and even discuss it with medical professionals to make sure SomeByMi's Cica Peptide Anti-Hair-Loss Scalp Treatment is right for you. 
SomeByMi Cica Derma Scalp Treatment Review
For the purpose of his article, we tested the 285ML size tube of SomeByMi's Cica Peptide Anti-Hair-Loss Scalp Treatment. We found that it was small enough to be portable and large enough to provide the balding user with a sufficient number of applications to serve as a valid test.
When applied properly, this shampoo was able to cleanse the hair, of course, but it also served to clean the scalp of the dead skin cells and other contaminants that accumulate in the pores so that the active ingredients can be properly absorbed into the skin.
Those active ingredients number almost a dozen and include those thought by hair loss experts to be among those best equipped to nourish the scalp and keep it healthy.
They include peptide complex, plant protein ingredients, and biotin. These ingredients are absorbed into the scalp to keep the skin healthy and elastic.
At the same time, the biotin from this shampoo helps to nourish the scalp, and the proteins provided by the treatment's corn, soy and wheat proteins work to make the hair that you haven't lost yet much healthier.
Besides the shampoo's thick, rich foam keeping the skin of the scalp clean and clear of contaminants, the cica and menthol serve to soothe the scalp, to keep it free of irritation.
Overall, this treatment creates a cool feeling that makes your entire head feel clean and renewed.
Not only does SomeByMi's Cica Peptide Anti Hair Loss Derma Scalp Shampoo have simple ingredients that many hair loss experts feel are just right for reducing the symptoms of hair loss, but it offers deep cleaning of the hair and scalp that exceeds that of many far more expensive shampoos.
Related Article:
Best Conditioner For Asian Hair
Scalp Treatment In-Depth Review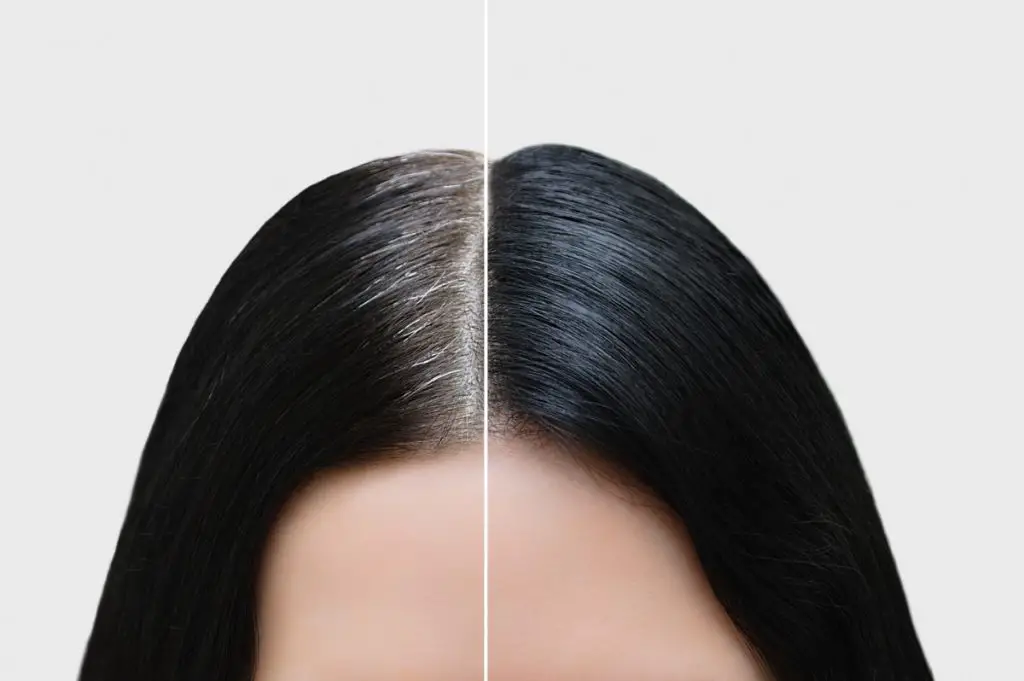 The quality of this treatment is so high, it seems that it can work with any hair type. Many online reviews praise SomeByMi's Cica Peptide Anti Hair Loss Derma Scalp Treatment Shampoo for its ability to make their hair as soft and smooth as the best premium shampoos, even as it helps stop their hair from falling out.
A number of other online opinions, from people who suffer from the dry, itchy scalp every winter, and praise this treatment for its ability to balance out the moisture better than his previous salon-quality shampoo, without making their hair feel "greasy." They also praised its ability to prevent their hair from falling out.
Many have also mentioned the fresh feeling they get when they massage their skin with SomeByMi's Cica Peptide Anti Hair Loss Derma Scalp Treatment.
Many have said it feels soothing, and others claim it has a tendency to "calm down:" their scalp, which makes them feel cleaner and more tingly.
In other words, SomeByMi's Cica Peptide Anti Hair Loss Derma Scalp
Treatment seems to make those who are worried about hair loss feel better. It makes them feel well-groomed, and they seem confident that it will help them stop shedding their hair and possibly even stimulate more hair growth.
Review Conclusion
It is always a good idea to speak to a dermatologist or a hair loss specialist before deciding on the best treatment for you., However, if you are looking for a solution to your hair loss, consider an investment in SomeByMi's Cica
Peptide Anti Hair Loss Derma Scalp Treatment. At the very least, your scalp will be clean and fresh. Of course, it may very well slow down your hair loss, and it may also stimulate more hair growth to replace what you lost.