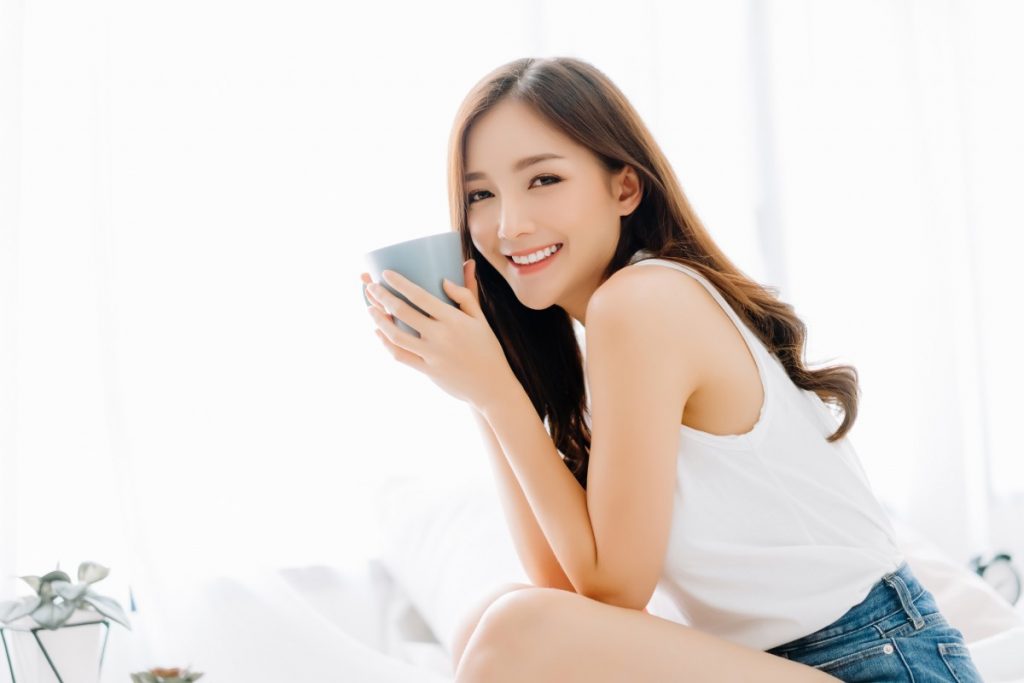 Cold winter weather can be harsh on the hair. It seems like once the temperature drops below freezing, many people experience awful dry and frizzy tresses. A quick and easy way to handle these hair mishaps is through the help of a trusted hair mask. Achieving professional beauty has never been easier.
Many people have been recommending Kao Essential hair masks, especially their Asience Rich Type Deep Hair Mask Treatment. This rich hair mask is known for reviving dry and damaged hair, making it feel soft and smooth. Kao essential damage care makes taking care of long hair in the wintertime a breeze. 
This hair mask has a reputation for being one of the top essential damage care hair products coming up everywhere. It helps keep thick hair healthy and gives life to damaged locks. Let's take a look at why so many people love this hair mask.
Image
Product
Rating
 Price

Kao Essential Hair Mask Review

Hair Type: Oily, Dry, Normal


Pros and Cons Of The Kao Essential Hair Mask
Everyone with long hair knows just how beneficial a good hair mask can be. However, some hair masks are better than others. One major pro about the Kao Essential Hair Mask is that it can take hair from frizzy to smooth in under 10 minutes. 
Kao essential damage care is the best type of mask to use on dry or damaged hair. They use popular Asain ingredients, including shea butter, to bring out hair's natural beauty. It is a thick mask that is able to cover every individual strand of hair, which is why it always provides the best results.
It can easily bring life to dull and damaged hair, making hair look more youthful after one treatment. Using this product once a week can be beneficial for hard to work with hair, making it feel more soft and supple. Regular use can also help brittle hair become more smooth and shiny. 
Not every hair mask is perfect, though. One con that many people found with the Kao Essential Hair Mask is that it can irritate any cuts, rashes, or wounds that they may have on their head. Although this beauty product smells amazing, it's best to avoid using it if you have any irritations on your scalp.
It is also important to make sure the cap is sealed very tightly after every use. If it's forgotten and even the smallest amount of water gets into the container, then the product may get ruined. 
Kao Essential Hair Mask In-Depth Review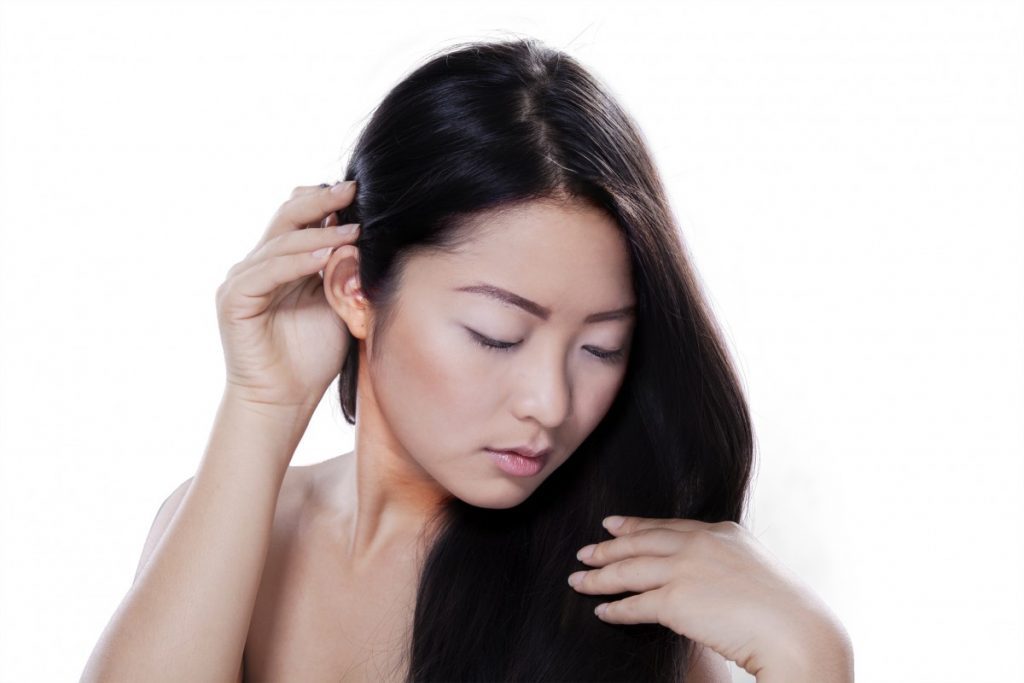 Kao Essential Damage Care is a great mask, but it isn't the best choice for every type of hair. Every hair type needs a different style of treatment to bring out its natural beauty. Keep reading to find out if this rich hair mask is right for you.
Which Hair Type Does It Work Best On?
This hair mask is loaded with shea butter and other rich ingredients that are meant to pump the moisture back into people's hair. It can be used on hair that is normal, oily, or dry. People with thick hair and curly hair seem to have better results than those with fine hair. 
Even though this hair mask is loaded with moisturizing ingredients, it manages not to make oily hair greasy. People love the soft and smooth results they see from this beauty product. No wonder it has become the new favorite ingredient in everyone's beauty bag.
What Is The Scent Like?
Fixing damaged hair has never smelled better. Many people have commented that this mask smells sweet like caramel and shea butter. They love how the delicious scent lasts on their hair all day. Their hair smells amazing and feels soft after using this essential hair mask.  
The sweet fragrance of this mask is nice and light. There are no strange or harsh smells that make you question what is in the product. The fragrance reminds them of a decadent cookie that they would have at tea time. This is one hair treatment that won't bother people's senses. 
Is The Price Right?
You can't beat the price of the Kao Essential Damage Care conditioning masks. It's hard to find great quality beauty products for a reasonable price, but this rich mask is available for under $25. It's easy to see why so many people have fallen in love with this amazing steal of a deal.
Many other products that do the exact same thing charge over $100. Kao is a trusted company for providing great quality hair products at a reasonable price. People can have beautiful hair and still get their bills paid. 
One container will last a long time as well. Since this is a good quality product, it doesn't require a lot to get the job done. A ping pong ball sized amount is perfect for medium length haircuts. With all good products, a little bit goes a long way, which helps to extend the value of this product. 
Is The Kao Hair Mask Worth It? Everything You Need To Know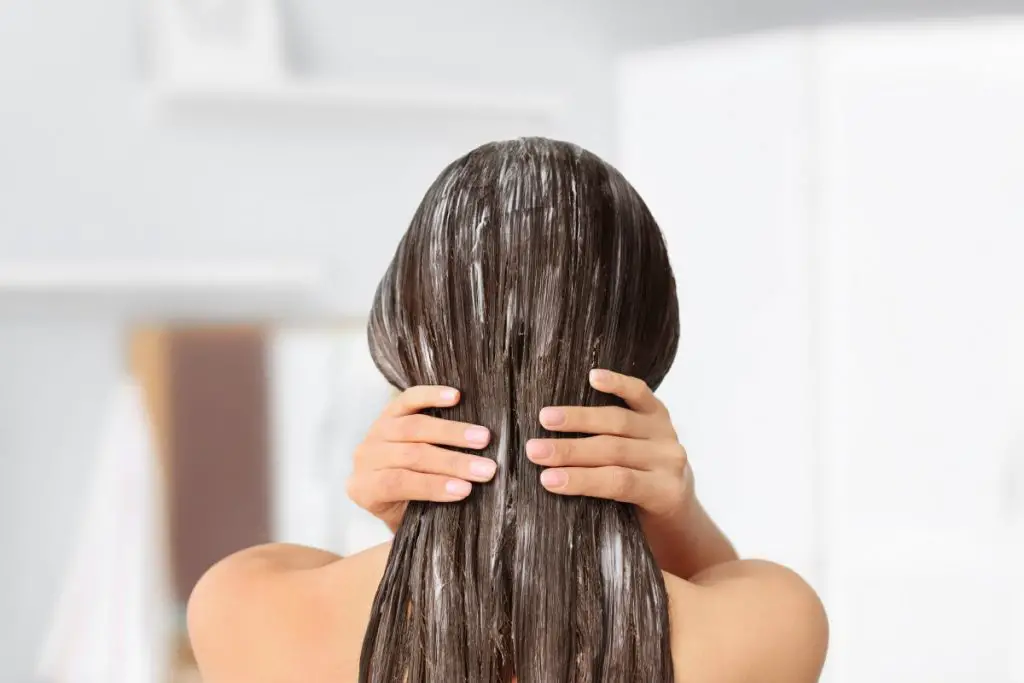 Nobody has time for a bad hair day. This hair product is worth it because it revives damaged hair almost instantly with very little effort. In order to see results, people only need to use this mask once a week. Once the product is applied, it only takes 5 minutes to get the job done.
Part of what makes this hair product so amazing is that it is made with the idea that natural is better. Instead of trying to create a new mixture that could be the next big thing, they focus on using ingredients that are proven to work.
Women from Asia are praised for having some of the most beautiful natural hair in the world. This is because they stay away from damaging products that dry out their hair. They prefer to use natural ingredients to keep their hair luscious, such as:
Shea butter
Ginseng extract
Lotus flower extract
Camellia oil
Aloe
Peach extract
Pearl protein
Kao uses the same ingredients that Asian women use throughout their hair. When using their essential damage care products, it's easy to maintain healthy and beautiful hair all year long. After just a few uses, many people see shinier and smoother results.
It doesn't stop there, though. Another special ingredient that they use is glycolic acid, which is great for repairing hair follicles and giving an extra boost of moisture. It is a very luxurious ingredient that also has a soothing fragrance. 
Knowing what's in Kao Asience Rich Type Deep Hair Treatment makes many people feel more comfortable about using the product. These are ingredients you can feel safe using and recommending to friends. There are no weird side effects that people have to worry about with this hair product.
It's hard to find a good quality beauty product that keeps things simple. This product does exactly what it claims to do without taking up very much time. There are no extra steps or additional products required to make this treatment work efficiently.
Soft hair has never been easier to achieve. After one treatment, most people can easily run their fingers through their hair without a single snag. Knots are a thing of the past after using this beauty product. All those natural ingredients are amazing for keeping the tresses supple.
Keeping thick and curly hair healthy all winter long has never been easier to achieve at home. Normally people with thick hair need a lot of time to keep it looking good. Not with Kao, though! This mask is completely worth every cent because even the rowdiest hair can be tamed in just a few minutes. 
Kao Hair Treatment Review Conclusion: It Really Is That Good!
In conclusion, this is one of the best products for helping dry and brittle hair come back to life. Even hair that has been damaged due to over-treatment can benefit from Kao Asience rich treatment. It doesn't matter if your hair is oily or dry; this product will give it life. 
After a few uses, damaged hair could start to feel softer and look a lot more natural. Many users were incredibly impressed with how quickly their hair started to look as beautiful as the women in the magazines. No more annoying flyaways or ugly split ends, just a beautiful head of hair. 
Many companies claim that their products are the best, only to leave their customers with empty wallets and dull hair. Kao stays true to their word, leaving customers with luscious hair that smells like a sweet dessert. People feel like supermodels after using this product.
Women no longer have to feel envious of Asian women's perfect hair. Kao helps them achieve their hair goals from the comfort of their own home. Hairdressers from all over the world can't believe how well this product works. 
There's no need to continue shopping around to find the perfect hair treatment product. Kao has your hair needs covered. Whether you're having a bad hair day or just need a little extra moisture, this is one of the most nourishing treatments available.