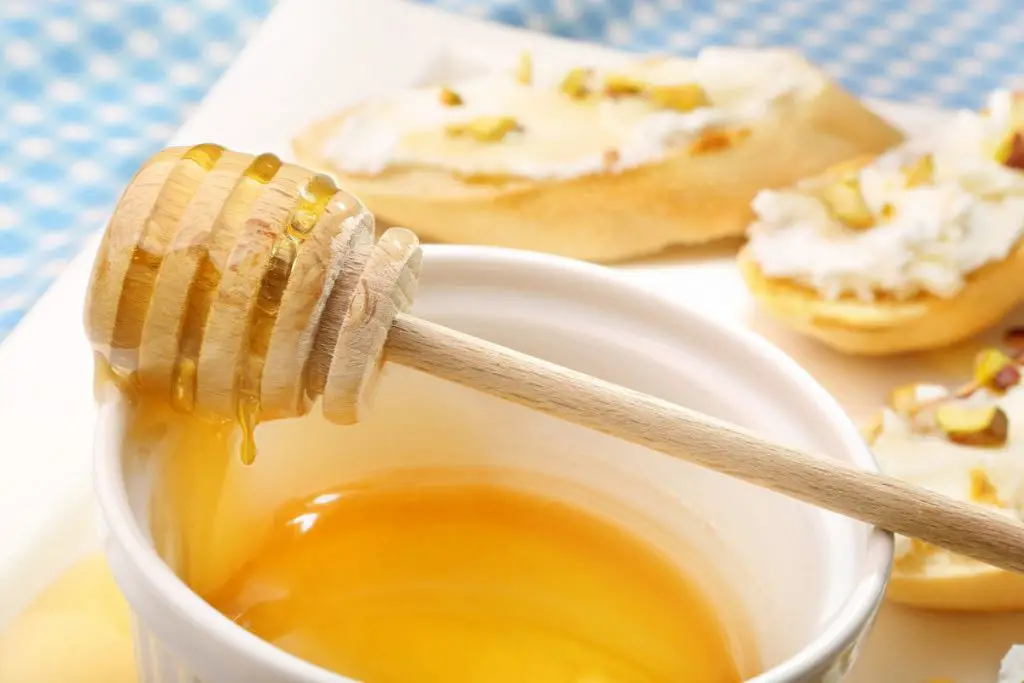 There are some ingredients that are almost impossible to get out of our hair, and we often assume that since honey is sticky, this is one of those items. 
If you ever do get honey stuck in your hair, it is normal to get a little worried about whether you have to cut your hair off or if the honey will come out. The good news is honey is pretty simple to remove from any hair it gets stuck in. 
Getting honey out of your hair is simple. Washing it out with some warm water, or adding apple cider vinegar into the hair when the honey is really stuck in, will do the trick. Honey can naturally help to moisturize and condition your hair. Using it may help improve the health of any hair type. 
In this article, we will explore some of the simple steps you can use to make sure honey gets out of your hair effectively, while then exploring some of the ways you can use honey as a natural and effective way to protect and strengthen your hair. 
Ways to Get Honey Out of Hair
If you have gotten some honey stuck in your hair, you will be relieved to find that it is pretty easy to get all that honey out. 
Whether it is quite a bit of honey that you used to help benefit your hair and lighten the tone, or you were using honey for baking, and a little got stuck in, removing this ingredient is simple. 
For the most part, you should be able to rinse the honey right out. You can take a quick shower or bath, or even put your head under the faucet of the sink and rinse it out. 
You can choose to use some of your favorite shampoo as well to help get the hair really clean and to make this a little easier. 
When the honey is really stuck and rinsing it out doesn't seem quite to do the trick, another option to use is apple cider vinegar. There are a ton of great benefits for using ACV, but when added to your hair, it has just the right amount to help clear the honey out without causing harm to your hair. 
Is Honey Good for My Hair?
While we may assume that honey is naturally bad on the hair because it is sticky and a little messy, it is actually good for the hair. 
Even if you get a little stuck in there on accident, it will not cause any harm. If you put some in all over the hair, it can lead to some amazing results in the look, feel, and health of your hair. 
There are many reasons why honey is such a good thing to add into your hair regimen. Even if you only do it as a treat on occasion, you will find it can be a wonderful thing to help every part of your hair. 
Some quick benefits of working with honey in your hair includes:
It can strengthen the follicles of your hair. 
Seals in moisture to keep the hair stronger. 
It has much of the antioxidants the hair needs. 
It can lighten the color and make it look nicer. 
Adds in some shininess and softness to your hair, even when your hair struggles with this naturally. 
Keeps dandruff away and can fight off some of the imperfections that may show up in your hair type. 
The more you decide to use honey in your hair care regimen, the more you will notice these benefits as well. 
Using Honey to Help Improve Your Hair
The good thing about getting honey stuck in your hair is that it will not harm it or cause damage. 
Many all-natural recipes out there call for honey to help your hair grow, get stronger, protect against damage, and even lighten the color. Some of the benefits of using honey on your hair includes: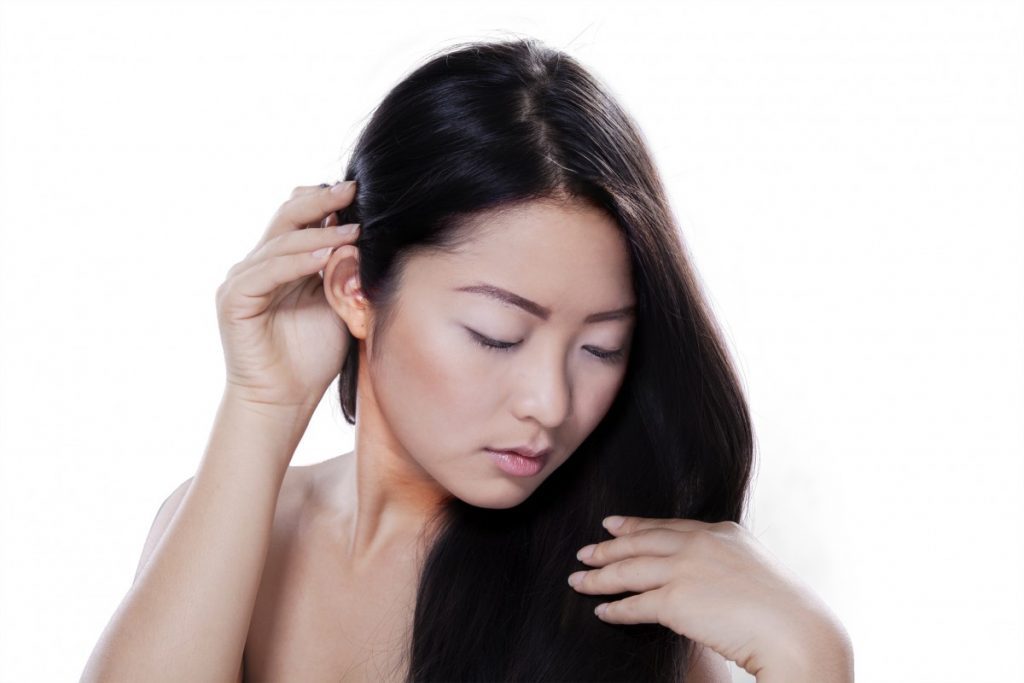 Fights Off All That Annoying Dandruff
If you are someone who struggles with dandruff and none of the other shampoos and hair treatments seem to work, you may want to give honey a try. 
It is a really unique option that is considered an antifungal, antibacterial, and antioxidant. When it reaches your scalp, it can use all of these properties to dig into the dandruff and make it fall off naturally. 
In one study, the participants were asked to take 90% diluted honey and combine it with warm water. It was then applied to the scalp every other day. 
This mixture was left on the hair for up to three hours before the participants would wash it away. All participants claimed they noticed a difference in scaling, lesions, and itching after using for a short amount of time. 
With Moisturize Your Hair
Americans spend hundreds of dollars a year trying to find the perfect shampoo and conditioner that will make their hair amazing. While there is nothing wrong with that, it may be possible to get as good, if not better, honey results. 
Honey is a natural moisturizer that can also lock more moisture into your hair, and the emollient effect of this ingredient means that it will also soften the hair. 
For anyone who has to deal with dry and flaky hair and nothing else has seemed to work, honey may be the secret ingredient you need to add. 
It is a simple ingredient without a lot of fillers or chemicals to worry about, making it the perfect solution for your hair each time. 
Can Make the Hair Shinier
Everyone wants shiny and smooth hair. They want it to always look like they just came out of the hair salon and spent a lot of money. But even after purchasing some of the expensive shampoo and conditioner brands out there, it is hard to get that shiny and smooth hair that you want. 
Adding a little honey into your hair routine may be the best option to help here. It is simple, and just leaving it in for a few hours is enough. You will notice that it takes away the frizz and can even add more bounce back into your curls. 
Honey is a lot more affordable than many hair products on the market and will give you the best results. 
May Lighten the Color
While you should not use this and expect to go from a really dark color to blond, you may notice that adding in a little honey to your hair on occasion can lighten it up. 
This is because the antimicrobial part of honey is from peroxide, which is often known as bleach. The amount is small in honey, but when used enough, it can give you a little lighter tone to your hair. 
Over time, it is possible to change the shade by a few pigments depending on how dark the hair was to start and how much you use the honey. 
This is an effective way to add some color into your hair without damaging it with the harmful chemicals at the hair salon. 
Conclusion
While it may cause a little panic to get honey in your hair, it is not as big of a deal as it may seem. In fact, honey is a great way to moisturize and take care of your hair as much as possible. 
Whether you put the honey there on purpose to take care of your hair or you did it on accident, simply washing it out with hot water or some apple cider vinegar can take care of the problem.