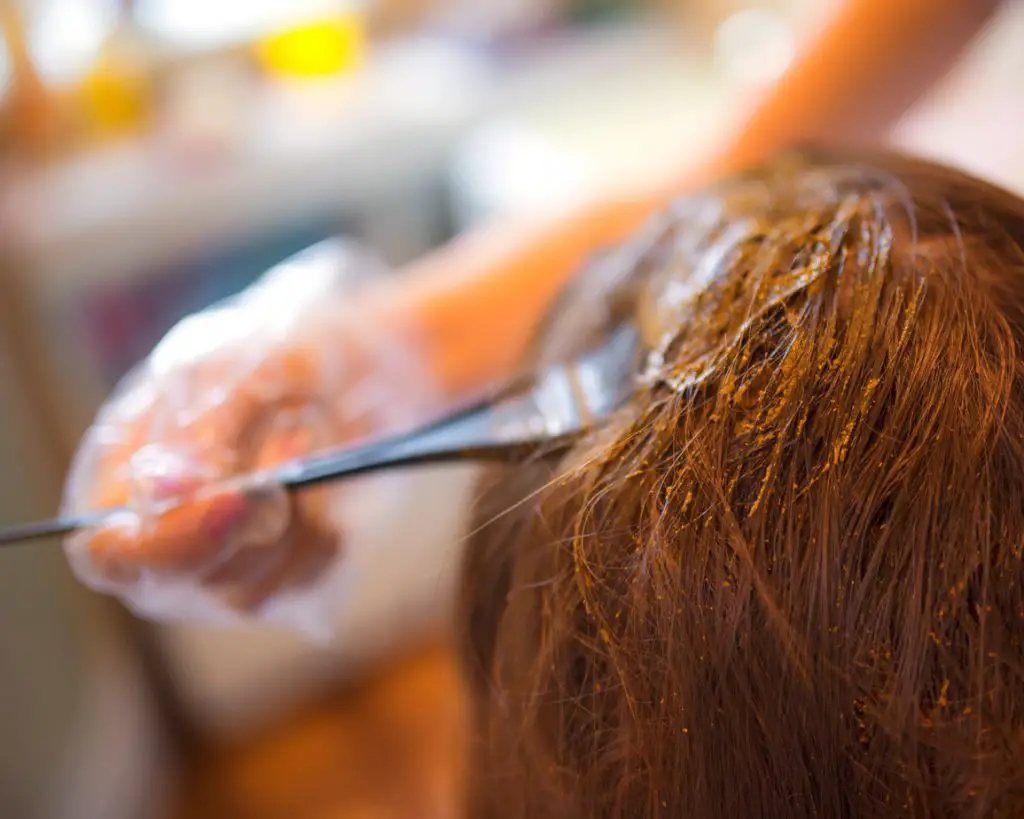 Henna is a hair dye that's made out of natural ingredients. It's good for the hair and doesn't cause harm like other dyes. It's a permanent dye that's very long-lasting in the hair. Most of the time, it takes up to 5 weeks before the hair dye gets fully visible.
A question that a lot of people ask is how often they should henna the hair. Generally speaking, you can apply henna once every 4 to 6 weeks. However, this also depends on how healthy the scalp is. If you feel like your hair isn't strong enough, it's better to wait a couple of weeks more before applying the henna again.
Henna has become more and more popular throughout the years, and people find out about this every day. It's a better alternative than dying the hair with chemical products and often leaves better results.
Henna is way better than going to the hair salon and getting it done from my own experience. However, keep in mind that you should know how to do it and follow a step by step video if needed.
Throughout the years, a lot of my friends also started doing this, and they loved it. I have helped them a lot by applying their henna, and the results were wonderful.
Can Henna Cause Hair Loss?
No, applying henna won't cause hair loss. It rather reduces hair loss. When applying henna with natural ingredients, it promotes hair growth rather than hair loss. Make sure to apply the henna correctly to avoid scalp damage.
If you have split ends, it's great to go for henna. The dry and damaged hair will be restored by the henna because it's prone to split ends. Use a deep conditioner and nourish the hair very well for even better results.
Once you have henna, your hair will also look way shinier than before. The henna nourished the damaged and dry hair making it soft and shiny. There are many ways to do this, but the way I like to do it is by applying it overnight.
This way, the hair will absorb the dye very well, and you can use a deep conditioner after for an even better experience.
There are many benefits when applying henna, one of those that can be used for an oily scalp. The henna should be applied overnight with Multani mitti and some lukewarm water.
It should be applied evenly throughout the scalp, and once you've left it overnight, it's the best to wash it with a sulfate-free shampoo.
Will A Henna Make Your Hair Grow Faster?
It won't necessarily make the hair grow fast, but it can make the hair healthier. Going for henna has many benefits, as we've mentioned above. However, if you would like to grow your hair faster, you should look at some other supplements.
One of those could be biotin or just regular vitamins. I have used biotin in the past and have had a great experience from it.
My hair got stronger, but my nails started to grow faster, which was a little surprising. So, if you're looking to grow your hair faster, you shouldn't go for henna just to do that.
There are many other options out there, and those work way better. Just do some research and try some methods yourself eventually, you'll find one that suits your hair type, and you'll start to see results fast.
Use The Right Products For Your Henna
When you have gotten henna the right way, it's extremely important to use the right products. You want to keep your hair healthy for as long as possible. Therefore, you should use the right products.
I have tried many different brands throughout the years, and a lot of them didn't suit my hair type. So, you should find hair products that suit your specific hair type. Everyone is different and has different needs.
So, therefore everyone needs different hair products. The fastest way to find out which hair products will keep your henna as healthy as possible is to try products yourself.
Another thing that you could do is go to a hairstylist and ask them for advice. That's what I did, and they told me to use sulfate-free shampoos and a good hair mask.
Once I started applying those tips, my henna got a lot shinier and smoother. I've noticed only after doing it for around a week or two. Some products that I really like is the Shiseido hair mask and just a regular keratin shampoo.
Another thing that you could do is to start using products like heat protectant or hair serum. Those are the two products that I can't live without; it will change your whole outlook on hair products once you start using these.
Conclusion
At the end of the day, you should keep your hair healthy at all times. Only go for a henna if you really want to and it's the best to do this once every 5 weeks. Some people do it more often than that and that's totally fine.
It's your personal preference and if you don't know how often you should do it. Go ask for advice from a professional hair stylist. They always know the answer and will help you out with pleasure.
It's their job to help you and find the right products for your hair type. Back in the days I used to henna my hair every 5 or 6 weeks and it's has been a wonderful experience.
I still henna my hair to this day and it has never looked this good. So, if you're thinking about going for henna I highly recommend it.
It has many hair benefits when done right and it will make you stand out. That's what I really loved about it. Just give it a try if you're considering it and you will see for yourself.