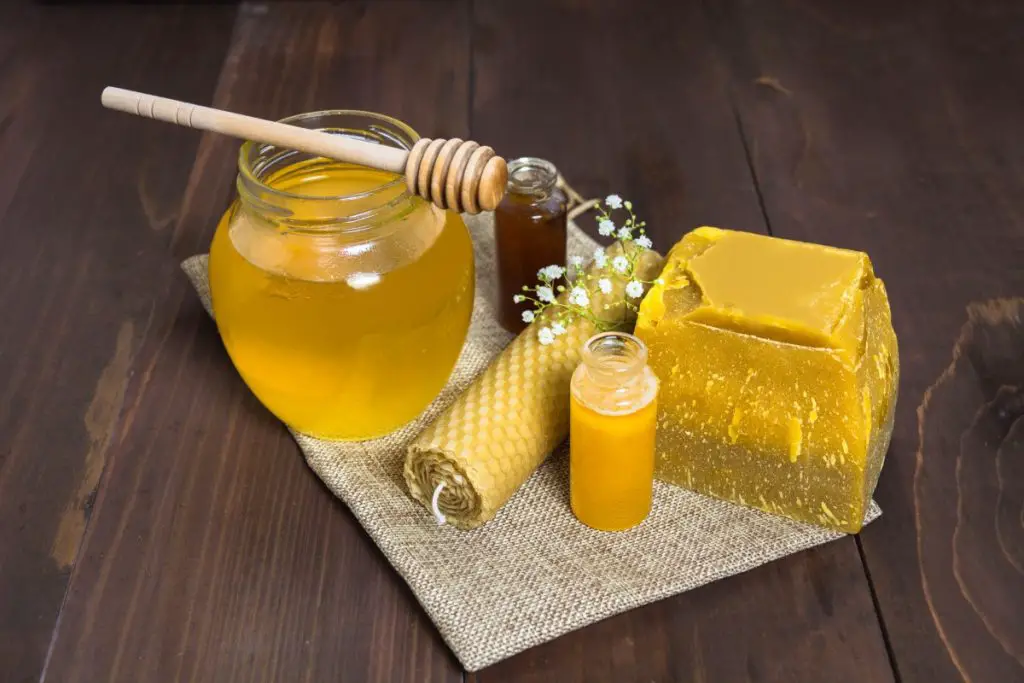 Hair experts attest that hair lightening with honey works. For a natural way to lighten locks without chemicals, rummage through your kitchen for ingredients. But how long does the honey have to stay in your hair to make a difference?
It takes two to eight hours to lighten hair with honey, depending on the hair's natural color, structure, condition, and chemical processing exposure.
Opinions differ on how long honey should be allowed to seep in, but all who tested it agree on its effectiveness as a lightening agent.
Keep on reading to find out how to lighten your hair with honey, and discover its other benefits.
The Wonders of Honey
Honey has been used throughout centuries in hair care, as well as in therapeutic circles. It was a major ingredient in Cleopatra's beauty arsenal. 
Its vitamins, minerals, amino acids, proteins, and antioxidants promote cell development, lock in moisture, and transport nutrients to the hair and scalp.
Honey can be used alone or integrated with other organic hair treatments. It also treats inflammatory skin conditions when used with other therapies.
Why Some Prefer Honey Over Commercial Products
Many favor honey for lightening hair over most bleaching products or lighteners because it is not as harsh. 
The natural route is also cheaper because most people already have the ingredients in their kitchens. This beats spending a lot on store-bought dyes or bleach or visiting hair salons.
Honey lightens hair by gently stripping off its color pigment. Natural bleaching with honey is safe, simple, and can be done at home. 
You may add olive oil, cinnamon powder, lemon juice, apple cider vinegar, or cardamom, which also has bleaching properties to boost the lightening process. 
Some add Jamaican sorrel or hibiscus extract, henna powder, or ground coffee to the honey mixture for a reddish hue.
Ingredients That Make Honey an Effective Hair Lightener
Honey is an indispensable remedy for lightening hair without damaging it. It is a natural alternative to harsh chemical bleaching treatments.
According to Healthline, honey contains glucose and glucose oxidase. The latter is an enzyme that breaks down the glucose, leaving behind hydrogen peroxide, which bleaches melanin, the pigment that gives hair its color. 
Glucose oxidase offers the added advantage of being an antibacterial agent when oxygen and glucose are present.
Healthline attributes honey's moisturizing power to its emollient and humectant properties. Emollients smooth out hair follicles, revitalizing lackluster hair.
Humectants combine with water molecules, hydrating dry locks, locking in sheen, and rejuvenating damaged hair.
On the other hand, commercial hydrogen peroxide should not be applied directly to hair, as it can be very irritating. It may also turn dark brown or black hair orange.
Procedures for Lightening Hair With Honey
These are just a few methods on lightening hair with honey culled from various sources. Note that they differ in the amount of time the honey mask stays on the hair. 
Adjust the recipes according to hair volume. Use raw honey and not the pasteurized kind because the latter doesn't contain the same hydrogen peroxide levels.
Mixing Honey With Water
Use a four-to-one ratio of honey to water for the mixture to work properly. Use distilled water because it has a low mineral content and its pH yields a lot more hydrogen peroxide from the honey.
Apply the concoction to your hair and scalp. Protect your hair with a shower cap, which will generate enough heat to activate the mixture. Let the ingredients seep in for one hour before rinsing off. 
Mixing Honey With Conditioner
Combine 1/3 cup of honey and 1/4 cup of conditioner instead of water for a more pasty consistency.
Apply to damp hair with your hands, a stiff makeup brush, or a basting brush. 
You can also put the mixture in a recycled shampoo bottle and pour it onto your hair. Comb through until evenly coated. Wear a shower cap and leave the concoction on for two to eight hours.
The length of time will depend on your hair's natural color, current state if it has been chemically processed, and how light you want the result.
The longer you leave the mixture on, the lighter your hair color will be. Wash it off afterward.
Mixing Honey With Cinnamon and Lemon Juice
Create a mask by combining honey, lemon juice, and cinnamon. The last two ingredients activate the hydrogen peroxide in the honey and speed up the lightening process. For extra hydration, add olive oil.
The recommended portions are two tablespoons of honey with one tablespoon of lemon juice, cinnamon, and olive oil. Adjust these according to your preference.
Mix all the ingredients. If the paste becomes too thick, add a bit of conditioner to thin it out. Allow the mixture to sit for 30 minutes. Apply it to your hair, put it up in a bun, and cover it with a shower cap.
Leave it on for at least four hours or even overnight. Teen Vogue claims that if you let the mixture sit on your hair long enough, it will lighten up to two shades. Protect your pillowcase from stains with an old towel.
The host of Holistic Habits proposes another version of this honey-cinnamon-olive oil concoction. She says it can also be used as a face mask for lightening acne scars, as shown in this video:
Mixing Honey With Coconut Oil
Advocates of the organic lifestyle testify honey and coconut oil as superfoods that benefit skin, hair, and nails. So it makes sense to combine them and apply to the hair.
Coconut oil offers the advantage of making hair shiny. Apply organic virgin coconut oil and raw honey to your hair. Wrap your hair with a warm towel, leave the mixture overnight, and wash it out the next morning.
Mixing Honey With Apple Cider Vinegar
The folks at Bella Vita Organic recommend mixing four parts of raw honey and one part water or apple cider vinegar and letting the mixture sit for 30 minutes to one hour before application. 
They also suggest adding a few drops of commercial hydrogen peroxide for added strength but warning against hair damage.
To demonstrate the natural hair lightening process using several ingredients, watch this video by Dove Sorys:
Does Honey Turn Dark Hair White?
Honey turns dark hair gray or white. Fact or fiction? Dr. Brahmanand Nayak, an Ayurvedic doctor, says that the hydrogen peroxide that glucose oxidase generates can lighten hair color but cannot turn it gray or white because the amount of peroxide produced is minimal.
Caveat
Honey does not lighten hair permanently. Results vary depending on hair type, natural color, and structure. It will only lighten dark hair to brown or copper. 
If you would like to turn brown hair completely blonde, get it done by a professional. However, remember that frequent commercial bleaching damages hair.
Note that if you take the natural route sans chemicals, the lightening will be gradual, and you won't see dramatic results the first time. Instead, it will be a soft and natural shift in tone. 
It will take 10 to 15 applications over two to three weeks before you see a marked difference.
In comparison, if you take the chemical route and let a professional do the lightening for you, you have to return to the salon approximately every six weeks.
According to Hair Romance, an online resource for hair care, the process of lightening hair to an absolute blonde, with highlighting and toning, will take around three hours each time.
You will need root touch-ups every four weeks and highlights every second session.
Conclusion
The next time you struggle with a hair color dilemma, take a step back before buying a commercial hair dye from the pharmacy or sprinting to the nearest salon. 
Do you want to risk ruining your mane with synthetic dyes or chemical treatments?
Opt for the natural path. Rejuvenate your hair color by going organic. Add virgin, unprocessed honey to your hair routine for stronger, healthier, more bountiful locks. Your crowning glory will thank you for the thoughtful care you extend to it.