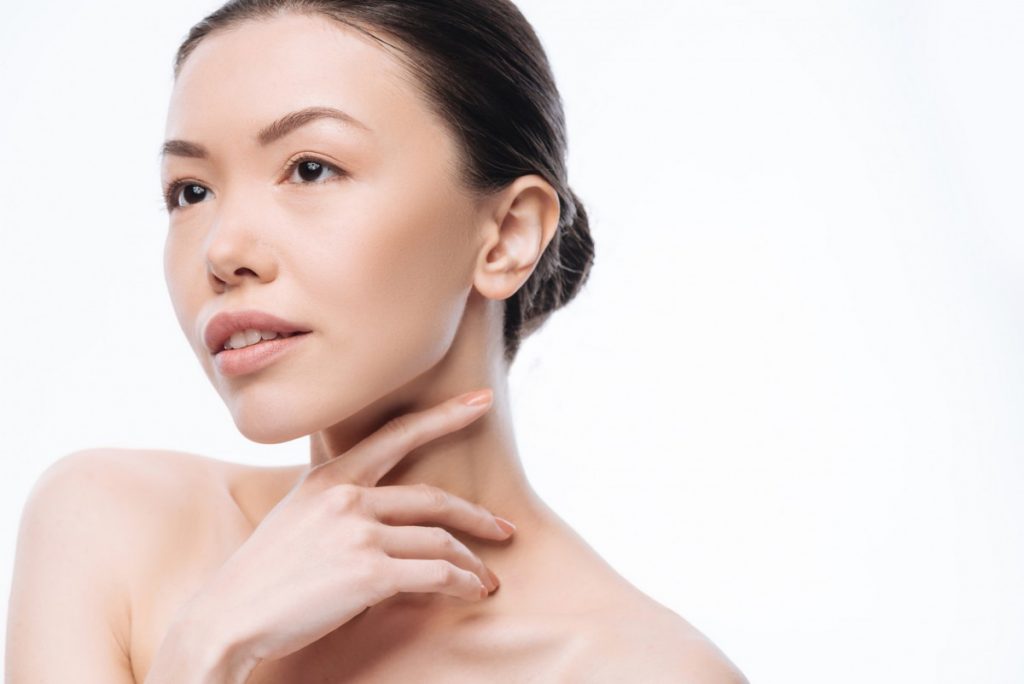 Hair loss is something that no one wants to deal with, sadly most of the time, this is because of genetics or taking bad care of the scalp.
There are many ways to improve your hair and eventually stop the hair loss. Having Korean hair and using a Korean shampoo doesn't have a huge difference when you have hair loss.
The main reason why I use Korean shampoos is that most of them have red ginseng inside, and that's great for anti-hair loss.
Another reason is that most shampoos of Korean brands are made for Asian hair, so if you're an Asian using a Korean shampoo could definitely benefit you.
I have tried many different shampoos in the past, and most of them didn't even work. I always looked for new ways to take care of my hair by trying out other brands.
Out of tens of different shampoos that I've tested, only 9 of them actually were pretty good. So, here are the 9 best Korean shampoos for hair loss that actually work.
1. Cosme Station Kumano Horse Oil Shampoo
The Cosme Station Horse Oil shampoo is great for hair loss since it contains no silicon. This means that it won't harm your hair when shampooing, another huge benefit when using this shampoo is that the horse oil will strengthen the hair. It also repairs the weakened hair that you have while promoting healthy hair.
I have been using this shampoo for a little over 13 months now, and I love it, It has never been this good for hair. Normally, every time I shampooed my hair, my scalp felt extremely dry and sometimes even red. When I started using this shampoo, all the problems disappeared, and it has been a life-changer for me.
If you haven't tried this out yet, you're truly missing out. This shampoo is one of the premium shampoo brands on the market that work extremely well for blood circulation and hair loss. Just give it a try, and you'll see how good this is.
Another plus is that the bottle feels very high quality, it doesn't feel like those regular shampoo brands from the department stores. This one actually feels like it's worth more than the price you're paying for, and it delivered great results in a short amount of time. At least, that's what it did for me, and I've been recommending this shampoo to all of my friends and family.
2. Lador TripleX 3 Natural Shampoo
The Lador brand is huge in Korea, the shampoo is great if you have a lot of dandruff and want to reduce it. The shampoo also promotes hair growth while also keeping your shiny hair. What I really like about this shampoo is that it helps if you have an itchy scalp all the time. It stops you from scratching the scalp, which could lead to reducing hair loss.
This shampoo does lather more than your average shampoo, but that's what a lot of people like. If you haven't tried this, you definitely should, especially if you have hair loss and dandruff. At first, you won't notice a huge difference when you start using this shampoo, but after a couple of weeks, you'll see some progress.
Remember that everything takes time and especially with reducing hair loss. This shampoo makes dry hair moisturized while also keeping it healthy, that's what is the most important thing when using shampoo.
If you're looking for a shampoo that helps moisturize the hair while also reducing dandruff and an itchy scalp, this is perfect for you. Just give it a try, you'll never know how it turns out if you aren't going to try it yourself.
3. Lador Keratin LPP Shampoo
This shampoo is from the same brand as above, but this one is a Keratin shampoo. This shampoo is more focused on keeping the hair you still have rather than enhancing hair growth. What I really like about this shampoo is that it's plant-based and effectively repairs damaged hair.
If you are still in the early stages of hair loss, this is a great option for you. This shampoo works extremely well for preventing hair loss and also maintaining a healthy scalp. What I noticed throughout the years is that shampoos that promote hair growth are often just marketing.
What you should do is focus on the hair you still have and giving it all you can give. This way, the hair you still have will get healthy and won't fall out. The only downside of this shampoo is that the bottle is pretty small for its size, but if you look at the ingredients, it's not that bad.
I have been recommending this shampoo to all of my friends that have some sort of hair loss. Most of them that start using this is still using it to this day. That should say something about how good it is and that it actually works.
4. Ryoe Korean Herbal Anti Hair Loss
The Ryoe Korean herbal anti-hair loss has been well known amongst the Asian community that experience hair loss. The shampoo does works, and it also comes with a conditioner, which is a huge plus. I have tried this shampoo in the past, and it did a great job.
The reason why I stopped using this is that there are better ones that worked for me. Surely, this shampoo is also good and does help with hair care in general, but it didn't really stop all of my hair loss. I personally think that it's because of different hair types.
One of my friends uses this Korean shampoo, and it has been working great for him. His hair loss has pretty much stopped, and he is now taking a hair surgery to speed up the hair growth process.
If you're just seeing that your hair starts falling out, this is a great option for you to try out. This worked great for damaged hair and made it healthy. It's definitely worth trying out since it has lots of good reviews from many different people.
5. Ryoe Jayang Yoon Mo
This shampoo is from the same brand as above but this is more for an oily scalp. It does work for damaged hair but it works better for an oily scalp. What I really like about this shampoo is that it actually makes your scalp less oily and doesn't make your hair dry.
I do recommend using a conditioner after this shampoo just in case you do have dry hair. especially if you have Korean hair this is great for you. I have used this shampoo years ago when I had an oily scalp and it actually did the job.
Throughout the years, I got older and my scalp didn't get as oily as before. That's the main reason why I've changed from brands however, I still use this from time to time when I feel like it.
A lot of people in Korea use this shampoo for hair loss and an oily scalp because it does the job. Most people in Korea have a huge hair routine to get the perfect treatment for their hair type. It's less common in the US and Europe to have a hair routine that contains more than 3 products.
Most people just use a shampoo and conditioner, that's really it. You don't need a hair routine to get healthy hair, but if you already have hair loss and damaged hair, I do recommend trying out some new products.
6. Doori Daeng Gi Meo Ri Shampoo
The Daeng Gi Meo Shampoo is great if you're at the 2nd stage of hair loss, this means that you already have started losing hair and it's getting worse every day. What I like about this shampoo is that it's extremely lightweight and doesn't feel heavy.
It's like that premium shampoo that you buy from the luxury department store. What have noticed is that this shampoo doesn't work for everyone out there. It has a lot of good reviews but also some not good ones. So, for you to know if this shampoo works for your hair.
You have to try it yourself. When I look for a shampoo, I almost always look for a shampoo that has red ginseng inside because that works very well for damaged hair and an oily scalp.
This shampoo is worth giving it a try, but if it doesn't fit in your budget, that's understandable too. However, you'll never know until you're going to try this shampoo yourself.
7. AROMATICA Rosemary Scalp Scaling Shampoo
The Aromatica brand is very well known in Korea and some western countries. This shampoo is great for reducing hair loss but also giving it natural ingredients to enhance hair growth. It's one of those Korean shampoo brands that are outstanding when it comes to ingredients.
What I like about this shampoo is that its sulfate and silicone-free, which is a huge plus. It doesn't contain any harsh chemicals, so you don't have to worry about that. I do always recommend you using a conditioner to give your hair an extra layer of protection.
Conditioners are very good when it comes to reducing hair loss and repairing damaged hair, you should always use one just in case you get breakage.
You could see this as a premium shampoo, but that really depends on yourself. It might be a little more on the expensive side, but you should see it as an investment. Generally speaking, this bottle will last you between 3 to 4 months when used 3x a week.
8. LG Reen Yungo Hair Cleansing Treatment Shampoo
The LG Hair cleansing shampoo is great for anti-hair loss since it contains a lot of ingredients from nature and enhances the blood circulation. What I like about this shampoo is that it fits into every hair care routine while also giving real results.
I have used this shampoo for the last couple of months, and it has been great. The only downside is that it doesn't have red ginseng in the shampoo, but that's not necessary for this. If you're still in the early to mid-stages of hair loss, I highly recommend you trying this shampoo out.
It's one of the better Korean shampoo brands out there, and the scent is really good. It doesn't smell too heavy but rather lightweight.
My family has been using this anti-hair loss shampoo for years, and I just started using it a couple of months ago. I really wish I started using this sooner because it actually reduced my hair loss and my scalp improved a lot.
9. NATURE REPUBLIC Argan Essential Deep Care Shampoo
The Nature Republic brand is known worldwide by a lot of people; this is one of the best Korean shampoos for hair loss. The reason why is because it repairs damaged hair with organic argan oil-infused in the shampoo. That's something not a lot of brands do, which they actually should.
This shampoo has been praised by a lot of people in the Asian beauty market. It's one of the must-try hair products for your hair care routine. Most people like this shampoo because it feels great on the scalp and enhances blood circulation.
Make sure to always use a conditioner after shampooing your hair or a Korean hair loss treatment. This depends on your current state of hair and hair type. Korean hair treatments do not work for everyone, but it's always good to give it a try.
Most people with damaged hair are recommended to use Korean treatment since it could hugely benefit them. Eventually, they can add a treatment into their own hair care routine, which could reduce the hair loss even more.
Korean Shampoo vs Regular Shampoo
There are many anti-hair loss shampoo brands out there. At the end of the day, it doesn't really matter which shampoo you're going to use. If your problem is to find an anti-hair loss shampoo that actually works, you should be open to trying a lot of brands.
From my own experience, I found that Korean brands or Asian brands worked better for my hair. Maybe it's because I'm Asian myself, and it worked better for my hair type, but that's just what I think. You should find your hair care routine that suits your hair type.
Eventually, you'll find your own routine and reduce the hair loss all at once. After that, you can move on to improving hair growth and looking great again!
Great Alternatives For Hair Loss
There are many alternatives for reducing hair loss but here are the most well-known ones that have worked for a lot of people. It doesn't mean that it works for you but it's definitely worth it giving it a try.
Biotin
Biotin is a supplement that can work great for treating hair loss, but it's something that doesn't work for everyone. I have taken this myself, and it did kind of work for me. At first, I noticed that my nails started to grow really fast, but my hair did gain some strength.
That's the good thing about taking biotin, it made my hair a lot stronger, and it helped me with my hair care. So it's worth giving it a try if you're really desperate. Make sure that you take it moderately and do not overuse it since it can have very bad side effects when overused.
Related:
Minoxidil
Minoxidil should only be used on men's hair, I do not recommend it using it, but for some people, it can be a life having hair product. Make sure to do some research before buying this since it can be bad for the scalp.
If you don't know if you should use it, ask a professional doctor and ask for advice. They know what they are talking about and can get the best treatment for you.
Surgery
Surgery should be the last option for you, you should only think about this when you have lost all of your hair already. Hair surgery can be very expensive and takes a long time to heal. Make sure to try out hair products first that suit your hair type. Once you have tried lots of different products and you can't get it to work, then you should look for surgery as an option.
Make sure to look for a good hair surgeon for the best results, you don't want any redo's after you've done it. It can add up real fast, and before you know it it will cost you more than $10k
FAQs
How To Choose The Best Korean Shampoo For You
Choosing the right Korean shampoo might be hard for some people, but at the end of the day, it's up to you. I have been using many different brands over the years, and most shampoos with red ginseng I personally really like.
Many different factors play into this like hair type, price, stage, and size. So, down below, I'll go more in-depth about those factors.
Hair Type
Your hair type is one of the most important factors when it comes to the best Korean shampoo for hair loss. First of all, you should know if you have thin or thick hair and oily or dry hair. Those are 2 most important things to separate most shampoos out there. Some shampoos work for all hair types, but most of them are very general, and you want one that works great for your hair.
The second thing you need to do is test those shampoos. Almost 99 out of 100 times, you need to test the shampoos first before knowing if it works. It sounds cliche, but that's just the truth. Without trying it out, you probably won't know what kind of effect it has on your hair.
Price
As for the price, It has to fit into your budget and make sure to keep it within a budget. The moment you go out of your budget for once, it will never be the same. Your monthly expenses will go up, and over time, it will add up really fast.
One thing that I have taught myself is to always stay under like $50 or $100 when buying a product that I will continuously buy every couple of months.
Hair Loss Stages
Hair loss is something that comes with stages. At first, you'll notice some hair thinning, or you'll get a receding hairline. That's what most people get at the 2nd stage you'll see balding at the crown or just hair loss at all places.
This is important to know at what stage your at so you'll buy the right shampoo for the right stage. If you use the wrong shampoo for the wrong stage, it could go wrong.
Size
The size of the bottle for shampoos depends on the price but generally speaking, you want a big sized bottle, so it lasts longer. However, if you find a little shampoo that works great for your hair type and reduces hair loss, that's also fine.
Just make sure you know what you're buying into, and if you have found a shampoo that works for you, buy the bigger bottle over the tiny one if there are sizes
Which Shampoo Is Best For Hair Fall And Growth?
The shampoo that worked best for me is the first one on this list. It's the Cosme Station Kumano Horse Oil Shampoo. That bottle of shampoo literally changed my life, my hair loss reduced by almost 80% and hair start growing again after getting a hair treatment.
If it wasn't for that shampoo, I would probably be bald right now. So, if you haven't tried that one out already, just give it a try, and you'll how good it works!
Do Shampoos Help With Hair Loss?
Yes, most of the time, when you experience hair loss, it's because of taking bad care of your scalp/hair. This can be all stopped at an early age when you take good care of your scalp. Of course, there is genetics involved, but from what I know is that hair care is one of the most important things that prevent hair loss.
Another great hair product is conditioners, conditioners give your hair that extra protection layer it might need. It also makes your hair moisturized while also keeping it shiny. Those 2 are the main products of taking good care of your hair.
How Often Do Korean Wash Their Hair?
Most Koreans wash their hair 2 to 3 times a week. This all depends on many different factors like hair type and your personal preference. If you have an oily scalp, it's recommended to wash more often than having a dry scalp. That's common sense, but other people say that people with an oily scalp should wash their hair less often.
By washing your hair too often, it will wash out the natural oils, which lead to overproducing oils that can make it even oilier. So, it all depends on your hair type and what you personally like.
Why You Should Use A Korean Shampoo
Most Asian's have a different hair type therefore they need a different shampoo. It's common sense and most people that I personally know just have better experiences with Korean shampoos.
If you haven't tried any Koran shampoo brands out there, you're truly missing out. Most brands from Korea are just better in general for hair loss, in my opinion.
How Long Does It Take To Stop Hair Loss
Generally speaking, it can take up to 12 months before you see any results. You can't really expect instant results if you're just starting out. It's like going to the gym and expecting a six-pack after 1 week.
Reducing hair loss takes time, and you have to be consistent. Don't be slacking when you start using these shampoos because it will be a waste of money if you do. Just make sure you follow a strict routine and don't skip any days. This way, you'll see faster results and get the most out of your shampoo.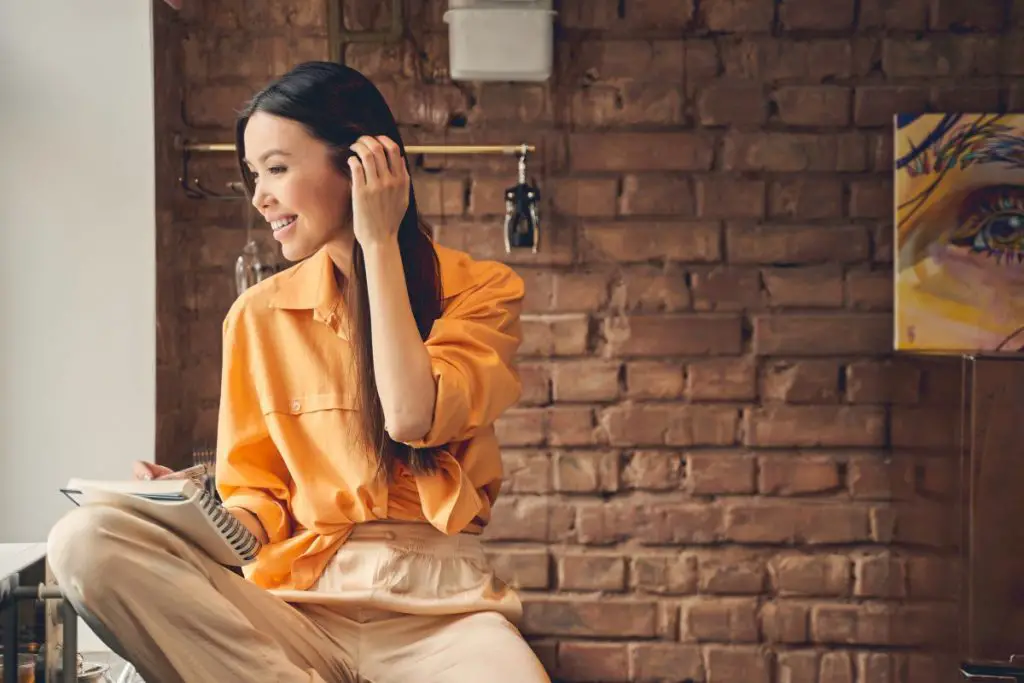 Final Thoughts
After all, it's up to you which shampoo you're going to buy, but make sure to do some research first. What I have noticed is that most people just impulse buy random anti-hair loss products that often don't even work for them.
So, think about what kind of shampoo for hair loss you're going to buy and be consistent when following a routine. Once you stop using it, it will get worse, and eventually, you'll be bald. That's the last thing you want when you're looking for anti-hair loss products.
Another tip is to use a conditioner after, I have said this many times over and per again because it's that important. Use a good conditioner for your hair type after shampooing and if you have the money. Buy a hair mask that will improve the quality of your hair even more.