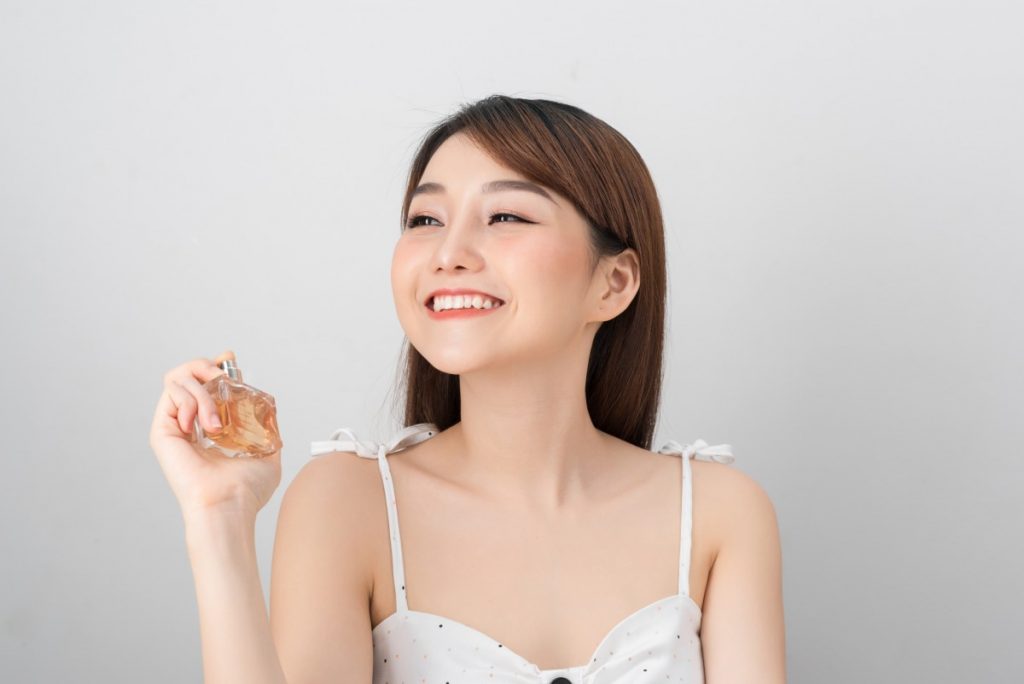 Korean Hair Masks are a common product that a lot of people forget to use in their routines. If you use a Korean Hair Mask once or twice every week, your hair will improve significantly. The masks are made to better your hair and give it a great shine. What I noticed a lot is that people use a shampoo and conditioner for their hair routines. That's fine if you want that, but from my experience, using a hair mask could make your hair even look better.
So it's a great option to buy hair masks if you have money for it. I know not everyone has enough to spend on their hair routines. Still, it will definitely change your outlook on hair routines in general. It became a natural habit to use hair masks every week, and over time my hair has improved. It looks very smooth and shiny every time I get out of the shower.
Best Overall – Shiseido Fino Premium Touch Hair Mask
The Shiseido Fino Premium Hair Mask is one of my favorite hair masks of all time. The hair masks are designed very precisely to repair damaged and dry hair. It's formulated with royal jelly EX and Lipidure EX. This helps to keep your hair moisturized and also gives it more strength.
What I really like about this hair mask is that it works for all hair types, and the price is really reasonable. It lasts me about 4 to 5 months, so it's also a very long-lasting product. I personally think that this is a must-have for people with damaged hair. The results you get from this hair mask are really outstanding, and I highly recommend this to everyone.
Another plus is that this hair mask has a great scent to it. I know that this hair mask is from a Japanese brand, but the reason why I have added this to the list is because it's just so good. You only need a small amount for it to work on your hair, and if you have colored your hair, this is the product that you need. If you are considering buying this hair mask, I think you should really go for it since the results you get from this are just perfect.
Best For Dry Scalp – Lador Tea Tree Scalp Clinic Hair Pack
The Lador Tea Tree Scalp Clinic Hair Pack works really well if you have a dry scalp. It's very effective because it gets rid of the dead skin cells. The hair mask is blended with a cooling sensation, so it doesn't dry out your scalp. It feels very good when you apply it to your hair. Some of the other hair masks I've tried in the past felt very sticky. But that's not the case with this hair mask.
What I like about this hair mask is the smell and that it really stops the itchiness on your scalp. It doesn't stip away the bad oils and keeps your hair very moisturized. It feels very refreshing, and it's super hydrating.
One of my friends has started testing this hair mask. Normally her hair is really dry, and she asked me which one was good for that. So I recommended this product to her and once she started using this. Her hair improved significantly over time. Just in 2 weeks, her hair looked really fresh and smooth. She still uses this to this day and uses it every week.
If you are considering buying a hair mask. This is one of the best ones out there. It helps your hair from getting really dry, and it also gives a shiny look to it.
Best For Greasy Hair – innisfree Camellia Essential Hair Treatment
The innisfree hair treatment you could consider as a mask. It has almost the same effect and works the same as a hair mask. The innisfree brand is wildly popular worldwide. Almost everyone knows about this brand that does a little bit of research into the beauty market.
From my experience, this hair mask works the best for greasy hair. It makes your hair less greasy, smoother, and healthier. The hair mask is very easy to use the product, and the packaging also feels very premium. A couple of years ago, my hair was always very oily and greasy. I struggled a lot with it, so I tried multiple hair masks that were popular.
I found this hair mask and just decided to try it, and it really worked surprisingly. I didn't expect it to work because I've used lots and lots of different products. However, this one really did the job, and I still recommend this product to people with greasy hair.
Nowadays, I use a different hair mask since that one works even better for me. I do think that it depends on your hair type, which hair masks work the best for you.
Best For Damaged Hair – Shiseido Ma Cherie Fragrance Gloss Mask
The Ma Cherie Fragrance Gloss Mask EX works the best for extremely damaged hair. This hair mask should be used weekly to repair your damaged hair. It has a very sweet scent to it, which I personally find very pleasant. The packaging I also really like because it has a very playful look to it.
If you have damaged hair, you really should try some different products to quickly improve it. You don't want to have damaged hair forever, and damaged hair could possibly lead to hair loss.
I have tried this product myself, but my hair wasn't extremely damaged, so I only used it for a month. However, I did see my hair getting softer and better, but I prefer the other hair masks over this one. It really depends on what hair type you have and what you think is the best hair mask for your hair. A lot of people have tried this hair mask, and they really liked it.
Just try it out if you are thinking about it because you never know until you try it. It could be a real life-changing product. Make sure to follow the instructions on the package and not randomly follow your instinct.
Best Overnight Mask – TOSOWOONG Repair Sleeping Hair Pack
The Tosowoong repair sleeping hair pack works the best if you use it overnight. It's extremely easy to use and perfect for lazy people. It takes less than 5 minutes to apply, and you can just go to sleep after. Make sure to rinse it out in the morning, and you're good to go.
The hair mask is blended with argan oil, sunflower oil, and jelly extract. These ingredients help your hair stay moisturized. I only use this product once every 2 weeks because I think too many products are also overkilling.
You should keep your hair routine easy and simple because if you use too many products. Your wallet will get thinner and thinner, that's why I eventually made this list of the best Korean hair masks. This list for the people out there to find an easy and fast solution to treat their hair.
A little bit of this overnight hair mask goes a long way. It lasted for me over 6 months, but that's probably because I only use it once every 2 weeks. It should last you at least 2 to 3 months if you use moderately. The hair mask is highly reviewed by a lot of people, and they really like it.
Best For Frizzy Hair – SOME BY MI Miracle Repair Treatment
The Some By Mi hair treatment makes your hair extremely soft, that's why it's perfect for people with frizzy hair. It has 3 different proteins to nourish your hair. Another plus is that it also makes your hair really smooth and silky.
What I noticed about this hair mask is that it works really well for people with curly hair. I don't see a lot of Asian people with curly hair, but if you do have it. This is a must-have for you! It will bring back the natural curls more, and you don't have to use a flat iron every time.
What I really like about this hair mask is that my sister tried this and her hair improved significantly. Her hair got less frizzy, which was she really wanted for a long time. She also has tried lots of different hair masks until she found this one on Yesstyle. It worked surprisingly well for her, and she uses this every week now.
If you are going to use this hair mask, you only need to apply it to the ends of your hair. Leave it in for 5 to 10 minutes and rinse it off with lukewarm water. Do not use hot water because that's not always good for your hair.
Best For Colored Hair – A'PIEU Super Protein Treatment
The Super Protein Treatment from A'PIEU has several good ingredients that really help colored hair. It doesn't strip out the hair color that you currently have, but it cleanses it. Your hair will feel a lot fresher and smoother. It uses olive leaf extracts to make your hair softer.
Usually, I don't buy any protein treatments because I don't think those are better than the other ones I've used. But this hair mask really shocked me in a good way. The results I got from these hair masks were really good.
I used this hair mask a couple of months ago when I had dyed my hair purple. My hair dye stayed way longer than I originally thought. Normally my hair dye only stays in about 4 to 6 weeks, but once I started using this hair mask, it stayed up to 7 to 8 weeks. This is 2 weeks longer then it normally does, so it also saved me money on buying a new hair dye.
This is the hair mask that I highly recommend to everyone with colored hair. It really does improve your hair. At least that's what it did for me. So now, I always tell my friends who are going to dye their hair to use this hair mask after.
FAQ
How To Use Korean Hair Masks?
Shampoo your hair and rinse it off
Apply a tiny amount of the hair mask to your hair.
Massage it thoroughly and let it sit for about 15 to 20 minutes.
Rinse it off with lukewarm water, and you're good to go.
Are Korean Hair Masks Necessary?
It depends on your hair. Some people have damaged hair, and others have silky smooth hair. For the people with dry or damaged hair. I highly recommend you to use Korean hair masks since it could really improve your hair a lot.
It improved mine, and it could also be a wonder product for you. Now I only wash my hair only after 3 or 4 days without it getting greasy. Before, I had to wash my hair every other day, which was really annoying.
So I'm really happy that I found these hair masks and have tried them out. I always say that if you don't try it once, you never know what effect it has on your hair. The hair masks are not that expensive and last a really long time.
How Often Should I Use Korean Hair Masks?
I use hair masks every week once, but before, I sometimes used it 2 to 3 times a week. It really depended on my mood and if I wanted to. Also, you should look at your hair type and see what kind of treatment it needs. Some people need to use it more often than others, which is completely normal.
Generally speaking, I advise you to use it 1x a week and if you see that there's no big improvement, use it 2 to 3 times a week.
What Is The Best Hair Mask?
My favorite is the Shiseido Fino Premium Touch Hair Mask, which I have listed as "Best Overall." I really like this hair mask because it smells nice, it's easy to use and extremely good. I really boost your hair and gives it a great shine after.
The hair mask also has over 70 reviews, with an average rating of 98.5 out of 100%. This is an outstanding review for a hair mask, and the reason is that a lot of people truly like using this product.