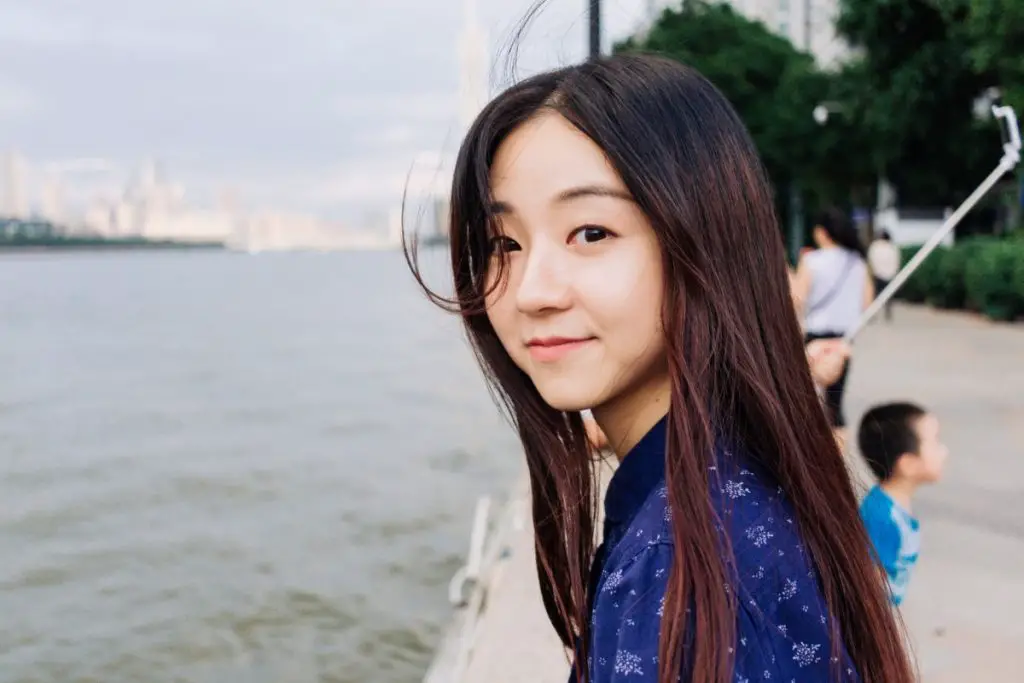 To start off, you're probably wondering why Korean conditioners are different from other conditioners. But from our experience, there's really a difference because most people with Asian hair have a different hair type. So there are also different hair products.
In the past couple of months. We've done a lot of research on the products that we've listed below. When we were young, we spent a lot of money on beauty products like skincare, masks, and hair products. That's why we made a list of the 7 best Korean hair conditioners.
1. Ryoe Korean Herbal Conditioner 
The Ryoe Korean Herbal Conditioner is excellent for people with hair loss. It's a smart pack that improves the scalp environment to care for the root of hair loss. It contains a Biota seed and red ginseng to lower the heat of the scalp. The reason why people love this product so much is because it strengthens your hair a lot. Generally, after using a new shampoo, we experience that there's almost no difference when using it for the first time.
This shampoo will literally reduce your hair loss from 20 hairs lost per wash down to 3 – 6. That's what is really amazing about this shampoo, the shampoo smells a bit like ginger and rose. We recommend this to people with damaged hair, it will make your hair softer and healthier.
Your hair will improve just by using this shampoo a couple of times, your hair will become thicker, reduce hair loss, and more. Another plus is that the hair texture will also improve, and this is definitely one of the best shampoos we've ever used so far. It has over 280 reviews on Amazon with an average rating of 4.3 out of 5, if you are interested in this product, click here.
2. Innisfree My Hair Recipe Conditioner
The Innisfree my hair recipe, is perfect for people with a dry scalp. This conditioner is made with the rich blend of Jeju Soybean extracts, which deeply hydrate your hair to repair damaged strands. What we love about this conditioner is not only the smell, but you can really feel the difference in your hair, it feels way thicker and softer. You will feel that silky smooth hair after using this conditioner.
Another plus is that this conditioner is very easy to apply, it's like a thick paste that you can very easily apply to your hair. This conditioner will last you at least a couple of months because you only need a tiny bit of it. It spreads very quickly throughout your hair and also is excellent for people with thicker hair. Still, this conditioner works the best for people with damaged hair.
The Innisfree brand is insanely popular around the world; they provide products in the skincare, haircare industries, and more. The conditioner contains 200ml and has a very premium packaging to it, it doesn't feel like the cheaply produced products like some of those in the department stores. If you are interested in this product, click here.
3. Esthetic House CP-1 Brightening Conditioner 
The Esthetic House has come out with a very well designed conditioner, this conditioner is perfect for people with damaged hair. A lot of professionals use this conditioner as well, and it has 500ml in it, which means you could go at least 4 to 6 months with this conditioner. Most conditioners don't have this type of ml inside; this is really a plus when it comes to conditioners.
The conditioner is extremely easy to use, and beginner-friendly, the pump won't break or damage after using it a couple of times. It's one of the better Korean conditioners right now. The brand Esthetic House is wildly popular worldwide, and a lot of people know or have heard of this brand. It's effortless to apply to your hair, and for the price, you can't really go wrong with this.
What we really like about this conditioner is that its sulfate and silicone-free. Which means there are almost no harmful ingredients in it that could possibly damage your hair. After using this conditioner, your hair will soften and have more volume than ever before. We recommend this conditioner to everyone out there because it's really that good and you won't regret it. You could even use this as a gift to one of your close friends or family. If you're interested in this product, click here.
4. CP-1 Ginger Purifying Conditioner
The CP-1 Ginger Purifying Conditioner is the best for people with a damaged scalp. This conditioner really helps your scalp maintain its balance and recovery. It will definitely strengthen your scalp in just a couple of washes. From personal experience, I used this conditioner a couple of years ago because my scalp started to get really dry and flaky. So I was considering to buy this conditioner because it had ginger in it and I know that ginger is really good for the hair, especially damaged hair.
A couple of days later, I finally ordered this shampoo and started using it right away. The results I got from this conditioner were really incredible. I had never experienced a conditioner like this, and I still use it to this day if my scalp gets really dry. So to everyone with damaged hair or a damaged scalp, use this conditioner because it really can do wonders. After using this conditioner, my scalp recovered a lot, and I've switched back to using the Innisfree conditioner because I also really like that one.
If you are considering purchasing this conditioner, I'd personally advise you to at least try this conditioner at least once because I was blown away by the results. If you are interested in this product, click here.
5. Quinoa Protein Hair Treatment
The Quinoa Protein Hair treatment is perfect for people with dry hair because it's a highly nutritional conditioner and contains high protein. It will definitely improve your hair in no time. The hair treatment is silicone and sulfate-free, which is really a great benefit of using this hair treatment. The product is from a pretty famous Korean brand named Aromatica. It only takes 5 minutes for this hair treatment to fully work, and the results are really mind-blowing.
What we really like about this Korean hair conditioner/treatment is that the first ingredient is quinoa protein. If you have pretty dry hair or it's really thin, this hair treatment is excellent. It also makes your hair silky, soft, and smooth. The hair treatment has a lot of clean ingredients, which is really good. The only downside that we think is that the price is a bit high for general consumers. Not everyone can afford hair treatments like this. Still, from what we heard, this works exceptionally good, and you will definitely not regret it.
The treatment mask is made with almost 90% naturally-derived ingredients. It has an average rating of 4.7 out of 5 stars. If you are interested in this product, click here.
6. Rosemary Hair Thickening Conditioner
The Rosemary Hair Thickening Conditioner is perfect for people with fragile and thin hair. The conditioner has a lightweight and fresh formula that works very well for those with weakened hair. It has almost 95% naturally derived ingredients and this conditioner smells amazing. The smell is like rosemaries, and a lot of people find this smell very pleasant.
Another great plus is that this conditioner is sulfate and silicone-free. Something else that we should not forget is that it's also vegan. There aren't many Korean conditioners like this on the market right now. That's what we really like about this. It's unique and the right product. The quality of this conditioner is really amazing, and only after a couple of uses, you will see improvement. Your hair will get thicker, smoother, and shinier.
You only need a tiny bit of this conditioner for it to work. It's also great for people with dandruff and thinning hair. My personal experience with this conditioner was really mind-blowing. The results I got were not what I expected, at first, I expected this to be just another standard hyped conditioner. Still, after using this, it really lived up to the hype. My hair got thicker, and even, to this day, I recommend all my friends and family to try this conditioner. If you are interested in this Korean conditioner, click here.
7. Tea Tree Purifying Conditioner
The Tree Purifying Conditioner is perfect for people with a normal to dry scalp. This conditioner is also a lightweight product which leaves your scalp and hair fresh. It is also sulfate and silicone-free, like the thickening conditioner we've mentioned before. It has a 100% natural fragrance to it and smells really good, it does the job and will thicken your hair.
Unlike the other organic shampoos, this one actually makes a great lather, and you only need a little bit of it. It moisturizes your hair exceptionally well, and it's not that expensive. The conditioner also has a very premium feel to it, unlike the cheap ones from the department stores. What we really like about this conditioner is that it's from a Korean brand, which makes it a Korean conditioner. Besides that, you will most likely get the results you've always wanted. It gives your hair a great texture and smells amazing.
This conditioner is also a vegan product and has an average rating of 4 out of 5 on Amazon. If you are interested in this product, click here.
How To Use Conditioner
After shampooing your hair, massage it into your wet hair and leave it like that for about 3 to 5 minutes. The next step is to rinse it out thoroughly with lukewarm water, try to avoid hot water as much as possible.
Is A Korean Conditioner Worth It?
Yes, from our experience, it's definitely worth it and especially if you have Asian hair. Asian hair is generally really thin and hard to style, and with these kinds of conditioners, you could literally style your hair the way you want. Our hair was always very flat and stiff until we found these conditioners.
The conditioners that we've mentioned above really changed our outlook on beauty products. The results that we got we're actually mind-blowing. There's no other conditioner that we would like to try anymore, in the past, we've spent hundreds and hundreds of dollars on products like these to test the best ones. However, after all, we still came back to these conditioners and will always come back to these.
What Shampoo Should I Use Before Using Conditioner?
There are a lot of different shampoos on the market, but we made a list of the 6 Best Korean Silicone And Sulfate-Free Shampoos. If you combine these products together, for example, shampoo and conditioner, your hair will get an insane boost. They will look smooth for a very long time.
Conditioners are often the extra boost you need for hair care. A lot of people only use shampoo, and that's it, but what we always advise is to use a conditioner after. A good conditioner can make a significant difference in your hair, like making it feel softer, smoother, and shinier. This is what you want if you use an excellent Korean conditioner.
Conclusion
Owning a Korean-based conditioner isn't a necessity. However, we definitely advise everyone that's reading this article to try it at least once. You never know the outcome until you actually try it, and most of these conditioners mentioned above can go for a really long time. You don't have to switch up on different conditioners every month.
What we really like about Korean conditioners is that it gives off a different feeling to us. Like the packaging and the feel when you actually use it. If you are someone that's considering buying one of these conditioners, it is definitely worth trying and even exploring other conditioners on the market. Take a good look at the conditioners here above and look for the one that suits your hair type the best.
After all, it's your own choice. Still, we are really confident in these products above that those will not disappoint you in any way possible. If it does just move onto another conditioner that works better for you. We hope that this article helped you to find the best Korean conditioner!