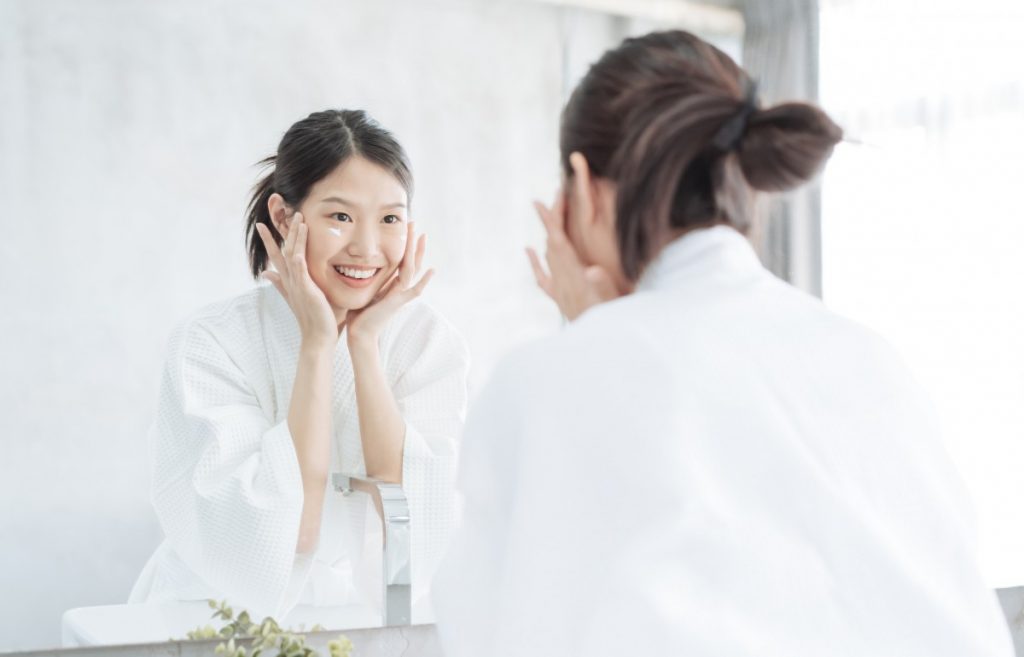 Asian hair products are becoming and more popular amongst Asians. Even people from other countries are getting interested in it. The Asian beauty market is so big that it attracts people from all over the world. In the last 3 years, I have tried a lot of different products for my Asian hair. Most of them I just bought from department stores and others online.
The thing that I noticed with Asian hair products is that it had a different effect on my hair. For me, it worked way better, and my hair improved over time significantly. My hair was always dry, and I had an itchy scalp. I kept struggling with hair problems over and over again until I tried different hair products from Asia.
Over the years, many products worked and didn't work for me. So with the knowledge I've gained over the years, I now have a hair routine. The hair routine I use has changed my whole look on hair products. Every person has a different hair type, so therefore it also needs different hair products. So I've made a list of the best Asian hair products that really worked.
Here are my best Asian hair products that really work and get ready for a whole new experience.
Lador – TripleX 3 Natural Shampoo
This shampoo is great for Asian hair because it features a hypoallergenic formula packed with different kinds of ingredients. It works really well to moisturize the scalp, and for me, it reduced my itchiness. What I really like about this shampoo is that it really gives that soft feel after you use it. It kind of feels like you came from the hairdresser when you shampoo your hair.
At first, I didn't want to try this shampoo because it was on the more expensive side. But after thinking, I just gave it a try, and I'm really glad I did it. It did wonders for my hair, and that's the main reason why I still use it to this day. This TripleX 3 Natural shampoo really changes the experience when shampooing your hair. It does an amazing job, and I highly recommend it.
This is the shampoo that you need and when you want to try a different one. You will keep coming back to this shampoo because of how great it is. It's a really good shampoo, and I'm grateful to the brand that they made this.
How To Use:
Apply a moderate amount of the shampoo and apply it to the whole scalp. Massage it thoroughly with the scalp brush. Rinse out with lukewarm water and move on to the conditioner.
Kao – Merit Scalp Shampoo Brush
The Scalp shampoo brush is used by lots of people in Korea and even worldwide. For some people, it's a must when it comes to shampooing their hair. The scalp works great when it comes to cleansing your scalp, and it gets rid of dead skin cells. What I really like about this scalp brush is that it stimulates the hair follicles and could lead to hair thickening and hair growth.
I personally use this scalp brush every time I shampoo my hair. In the past, I have tried some other scalp brushes, but this one seems to do the job for me. My scalp feels great after massaging it with the scalp brush. I really think that everyone should have tried using this at least once. It's not too harsh, and the quality is amazing. My hair doesn't like harsh products, but this one is really gentle.
If you are thinking about buying this scalp brush, I really think that it's a great purchase that can last you at least a couple of years.
How To Use:
When you have added the shampoo to your hair. Massage it first with your hand thoroughly of about 1 to 2 minutes and then use the scalp brush for another 2 to 4 minutes. Rinse it off with lukewarm water.
Cosme Station – Kumano Horse Oil Conditioner
After you have shampooed your hair, it's very important to use a good conditioner for this routine. If you have Asian hair this is the best conditioner for your hair type that I've found so far. It fa Kumano Horse Oil conditioner that doesn't cause greasiness and leaves a smooth and shiny feel after. It works really well for Asian hair because it is enriched with horse oil that forms a protective barrier.
I have been using this conditioner for many months, and the results are really mind-blowing. At first, I just thought by myself that it wouldn't make such a big difference. However, after using it once my hair suddenly improved. It was less dry, and it felt way healthier than ever before.
Now I don't have to deal with annoying tangles in my hair anymore, and it also feels very hydrating. My friends also started using this conditioner, and she really likes it. What I noticed is that over time, her hair improved the split ends were gone, less dryness, and her hair got thicker.
How To Use:
Apply a generous amount to your hair and massage it thoroughly. Use the scalp massager if you feel it works better than your hands. After that, rinse it out with lukewarm water.
NATURE REPUBLIC – Argan Essential Deep Care Hair Essence
What a lot of people forget is the hair essence after shampooing the hair. The scalp could get really dry or itchy if you don't use a hair essence. The Nature Republic hair essence leaves your hair moisturized and lustrous at all times. I think this is one of the key products to keep your hair very healthy over the years.
If your hair looks stunning, your confidence will go up. This is really important when it comes to everything. If you are confident, you also will be motivated to do other things. What I really like is that this hair essence optimizes my hair roots.
It's an excellent hair product for every hair type, but from what I know, it works exceptionally well for Asian hair. That's why I have included it in the best Asian hair products.
How To Use:
Apply a  moderate amount to your hair and distribute it evenly. If you use a hairbrush, it's easier to spread throughout the hair.
SOME BY MI – Miracle Repair Treatment (1x a week)
Hair treatment is often overlooked by a lot of people. Most people Asians don't even use hair treatments because they just don't know about it. However, hair treatments are really important if you want to achieve silky smooth hair. Especially if you have Asian hair because Asians often have very dry and thin hair. This hair treatment makes your hair less dry and will moisturize it really well.
What I really like about this hair treatment is that it makes your hair come back to life. No joke, my hair was close to death and when I started using this very aggressively, in the beginning, my hair improved a lot. It got way softer, and I finally saw the shine getting more and more back.
At this point, I decided to buy 5 of these hair treatments, and my whole family started using this. Everyone now has very soft and smooth hair in my family, which is really great. It's a really great product, and I highly recommend it!
How To Use:
Apply this to your once a week after you have rinsed out the conditioner. If your hair is really damaged or dry, you could use it up to 2 or 3 times a week. However, generally speaking, we advise you to use it once a week.
FAQ:
Are Asian Hair Products Different From Other Hair Products?
Yes, all products are different. They all have different hair products. It's normal that Asian hair products are different from other brands. If you compare brands that are made in the US or Asia, most of them have different ingredients. So Asian hair products could react way better to your hair than brands from the US.
I Have Asian Hair, Do I Need Asian Hair Products?
If you are struggling with your hair and can't find the right products for your hair. There's definitely a possibility that these products will change your life. At least that's what it did for me. As I said earlier, my hair improved a lot.
Most people I recommended these products to them really liked them. They still use it to this day and are very happy with my recommendations. Sometimes they even ask me for tips on how to use it and what's the best way to use it.
What Type of Hair do Asians Have?
A lot of Asian people that I know have really dry and thin hair. Most of them are born that way or are just treating their hair very badly. However, this is not for everyone since every person is different and has a different hair type. From the people that I know, most Asian people have dry and thin hair.
If you have a different type of hair, it's completely normal since everyone has different genetics, therefore also different hair types. But the most common one is dry and thin hair.
Do These Products Work For All Hair Types?
Yes, these products work for all hair types. These products are just the Asian hair products that I have used and worked for me. It could be that those hair products also work really well for you, even if you have a different hair type.
It all comes down to how the products react to your hair and scalp. Some hair types really don't like the products I've mentioned, but this is normal. If you are considering buying these Asian hair products. I recommend that you try it at least once because you don't know until you are going to try it yourself.